Can I Buy a Home Before Moving to Hawaii?
Posted by Scott Startsman on Friday, August 13, 2021 at 8:39 AM
By Scott Startsman / August 13, 2021
Comment
So, you decided to move to Hawaii! If you've settled on Oahu - Congratulations! This is a beautiful island with a wide variety of communities, perfect for any lifestyle.
Planning a move to Hawaii? Check out our relocation services!
But moving on to the next question - can you buy a house before moving?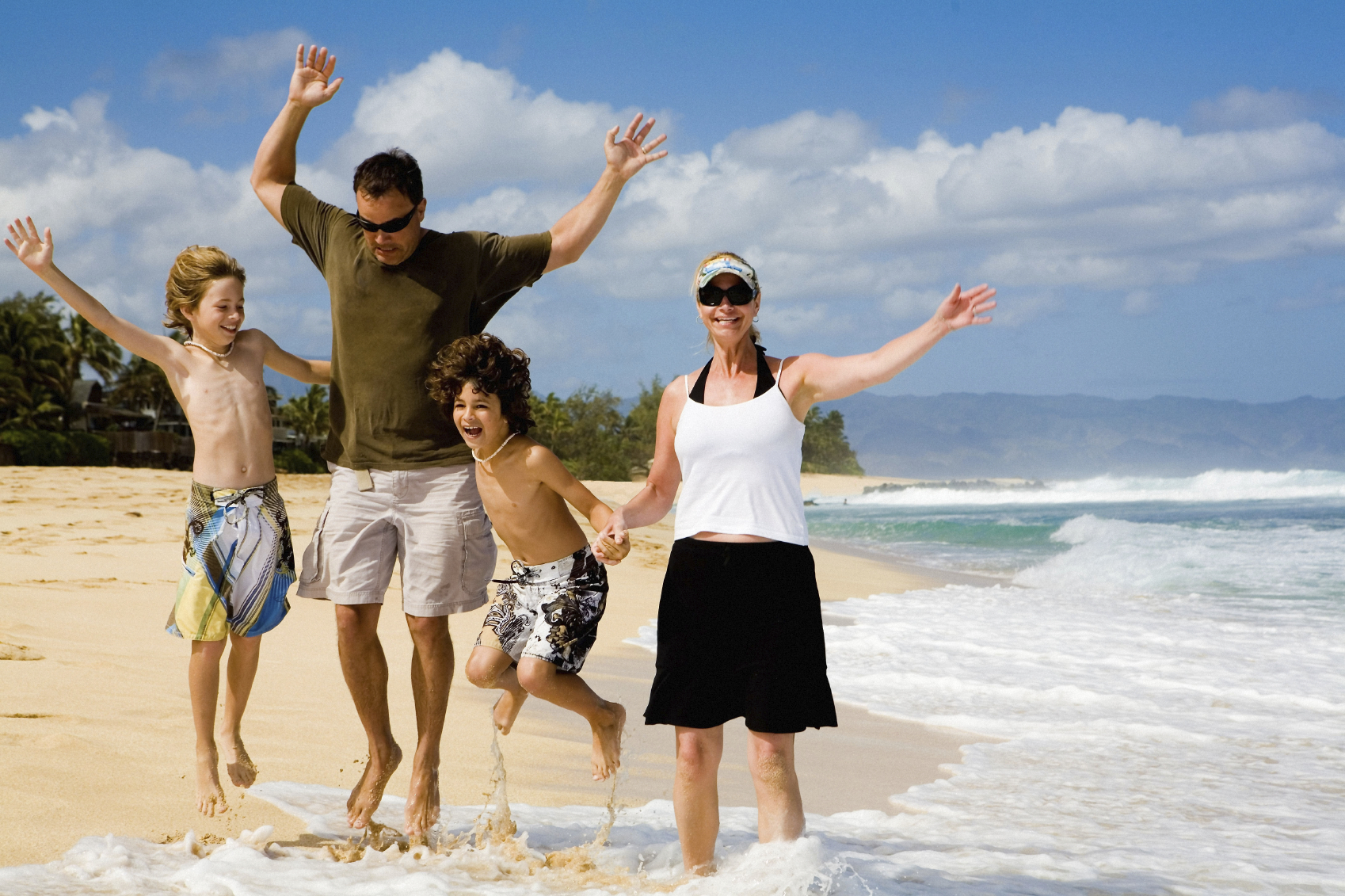 There is no one answer to this that will fit for every situation. It is definitely possible, but I always recommend that you spend a significant amount of time finding the right community first. A house is where you sleep, but the community is what makes it home.
By choosing a community that matches the lifestyle you love, you're ensuring that you truly feel at home. Otherwise, you could be be stuck there for quite some time. The last thing you want to do is make a mistake by purchasing a pretty home in the wrong community.
Renting is one option that gives you an opportunity to find where you really want to live. There are so many beautiful options on Oahu to choose from - such as Ala Moana, Mariner's Ridge, Black Point and Pacific Heights. Each has their own micro-culture, unique to their area.
Matching Your Lifestyle To Your Community
Hawaii is all about the lifestyle. Choosing a community that matches your lifestyle should be number one on your criteria list. Before you make the move - visit the community where you want to live. Consider maybe renting in different areas, get a vibe of the neighborhood, check out the amenities.
Do you want a gated community? Is your commute time to work important to you? Private and secluded country setting or in the urban core? Are schools important to you for your kids? Do you want to be near social activities such as night life or hip restaurants and shops or do you want a boutique beach community with a quieter small town setting? Beautiful view? Townhouse community or even a condominium high-rise? All of these are questions you need to be asking yourself. Finding the house or the unit comes second. Find the community you want to live in first.
If you're still trying to decide on an island - check out my post here on what Island is best for you!
Is Buying a Home Sight Unseen Right For You?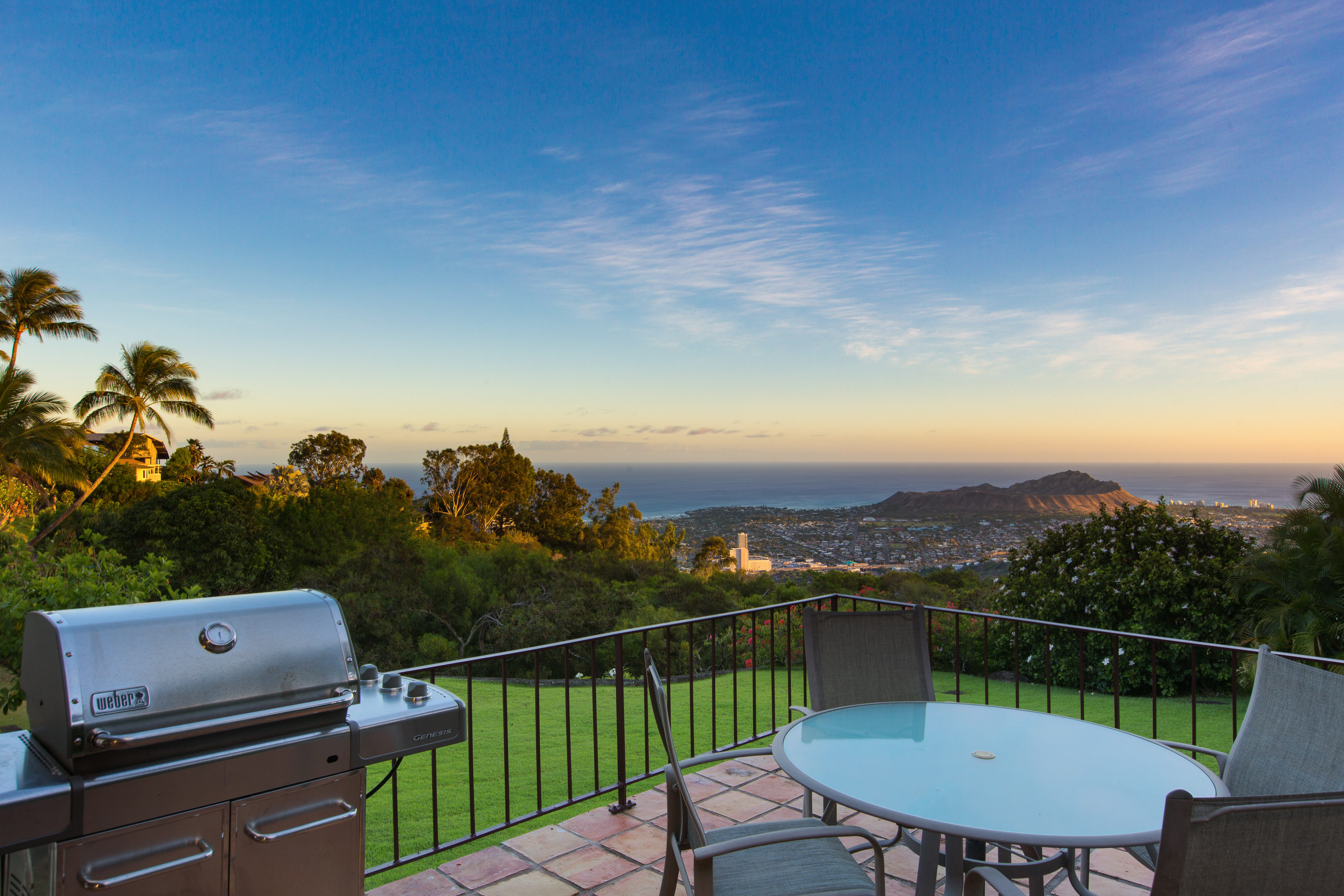 The most important thing to remember when buying sight unseen is the community you choose is far more important than the house. If you're familiar with the community where you want to live once you move here, buying from the mainland is possible - but there are some things you should keep in mind.
Make sure your agent knows exactly what your wish list is. Choosing a community that fits your lifestyle is important, no matter where you want to live. Once you have a wish list for your community, be willing to listen to the advice of your agent. If you've never lived in Hawaii, there may be things you haven't thought to consider. Make sure you really know what you want in a Hawaiian home, and keep an open dialogue with your agent.
Related: Buying A Luxury House Vs. Luxury Condo
Utilize video tours as much as possible. As part of your real estate team, we can schedule video tours, request additional information on the community, and provide you with as many details as possible not only with the property but with the community and the area as well. It's hard to get a feel for a property simply by reading about it in the description or even looking at a photo. Getting the lay of the land from a video, the measurements of the room, and the agent pointing out details all can provide you with more details to make a better-informed decision.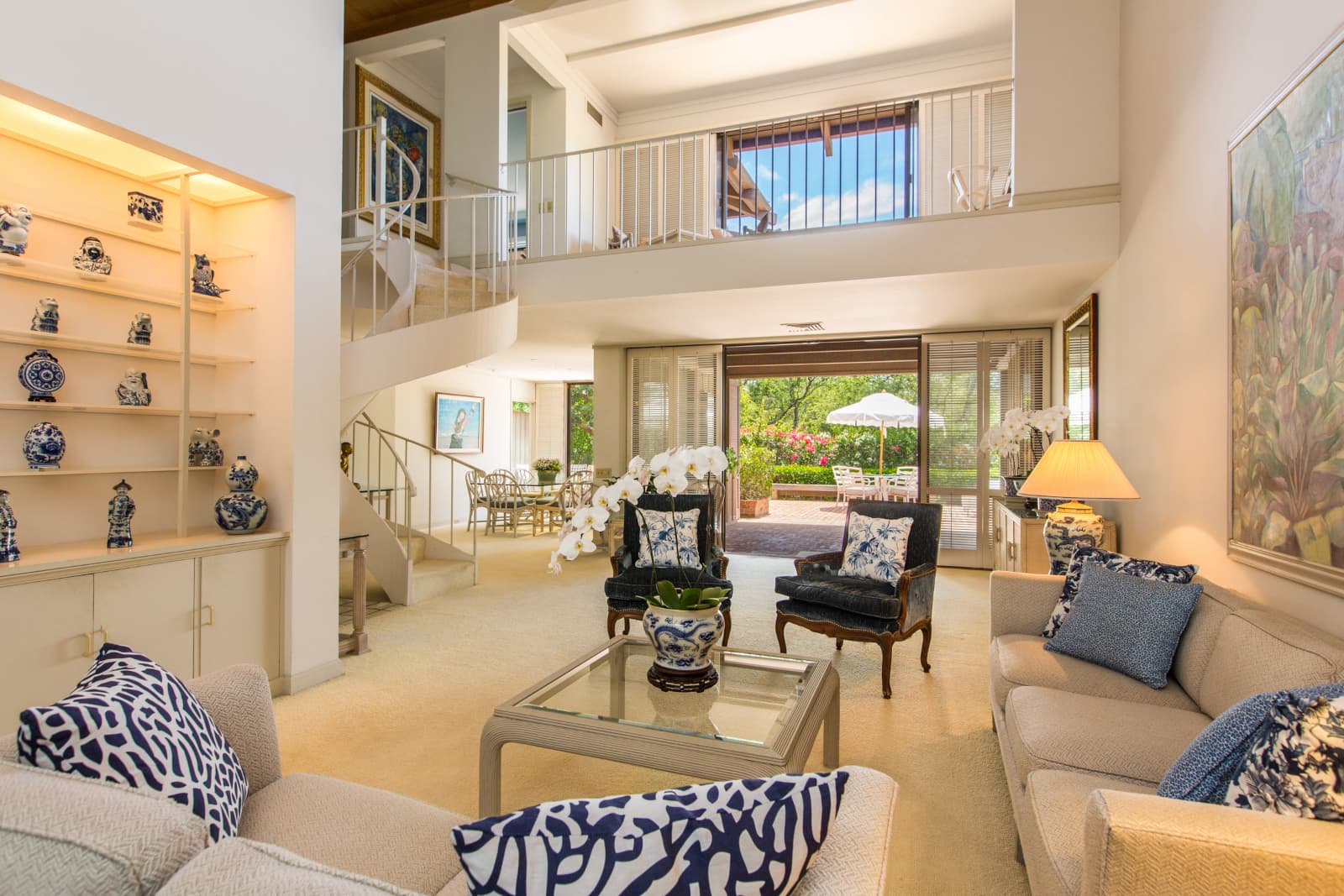 Inspections can be done remotely. Survey, home, and other inspections are vital before signing the deal for your new home. It's always a good idea to get termite inspections done as well for your peace of mind. All of these can be done without you having to come here. The home inspectors I work with provide recorded video inspections for remote buyers. Other summary inspections can also be carried out via FaceTime at your convenience.
Visiting the property. While much of the process can be done remotely, it's highly recommended that you visit the property at least once before proceeding. Real estate is a tangible investment, one that you should touch and feel before signing on the dotted line. Nothing replaces the feeling of walking into a place that feels like home for the first time. As much as we can handle for you remotely through video, there's no substitute for that feeling, so we highly recommend that you visit at least one. Everything else can be done remotely and in case you can't make it here, as long as you've decided what community or building you want to live in, we can handle the rest remotely for you.
Remote closing can be an option. If you found a home that checks all the boxes and you've gone through your own due diligence by finding out about the neighborhood, the details on the property, and location, you can receive a lot of your contract and addendum through email which can be signed electronically. Funds are typically transferred by a bank or wire transfers and when physical signatures are required, you can send documents via FedEx to complete the process.
Be prepared for move-in day. Once you've closed on your house, the next step is getting ready to move to Hawaii.
Related: Moving To Hawaii - Make The Dream Come True
Some Popular Oahu Communities
There are so many great communities on Oahu - there's sure to be one that matches your lifestyle.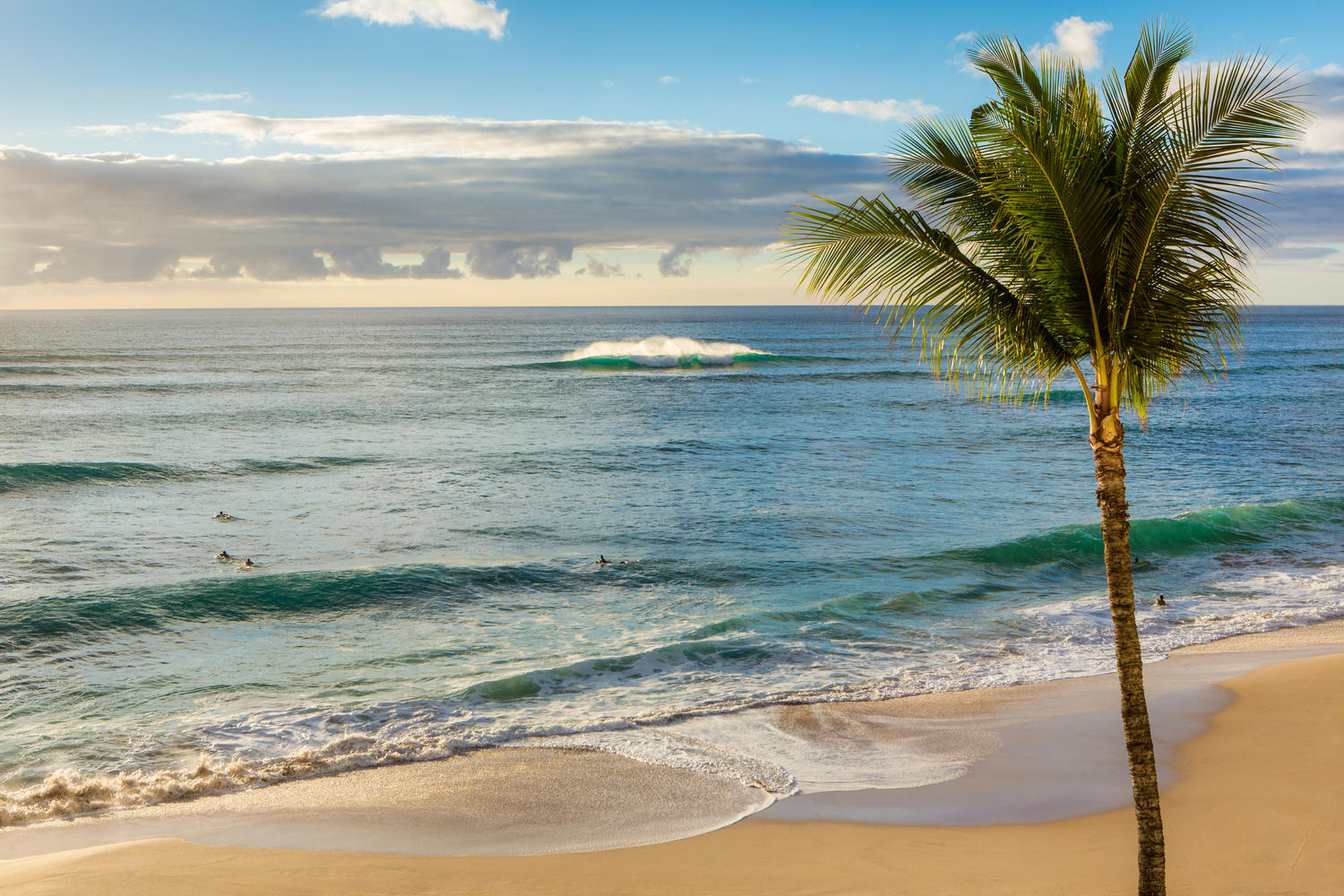 Kakaako, Waikiki, and Ala Moana are densely populated urban core neighborhoods, urban and hip with the latest restaurant and cultural trends. These neighborhoods are perfect for a fast-paced urban lifestyle - with beaches and great surf nearby.
Kailua is a small boutique beach community with a laid-back vibe and boutique shops and restaurants. Small town beach community feel with one of the best beaches in the world (Lanikai and Kailua beach) at its doorstep. This community has an easier pace of life.
Kahala and Diamond Head give you the established consistent, high-end neighborhoods near great private schools, close to the urban core but in a residential area (near 300-acre Kapiolani Park at the base of Diamond Head on the edge of Waikiki) so you get the best of both worlds. Go neighborhood feel but with easy access to all the city conveniences.
Ready to Buy? Ready to Look?
As always, we're here to offer information on the perfect place to live on Oahu. Tell us what you want in your Hawaiian Lifestyle and we'll offer several communities that might fit the bill.
Contact us below to get started, or give us a call at 1-(808) 427-0867! We've got decades of experience helping people make the move to paradise and buying a home.
Related: What is the best island to live on?