Buying A Home In Hawaii - How Do I Get The Best Deal?
Posted by Scott Startsman on Tuesday, August 29, 2023 at 11:30 PM
By Scott Startsman / August 29, 2023
Comment
So you've been thinking about buying a home in Hawaii. That's great! Hawaii is one of the most spectacular places on the planet and owning a home here can give you a foothold in a place for you to build amazing experiences. The consistent global demand for Hawaii real estate and limited supply translates to more expensive home prices than in most areas of the country, so making sure you get the best deal is important in making sure you don't waste money or miss a great opportunity. Securing the best deal involves planning and preparation.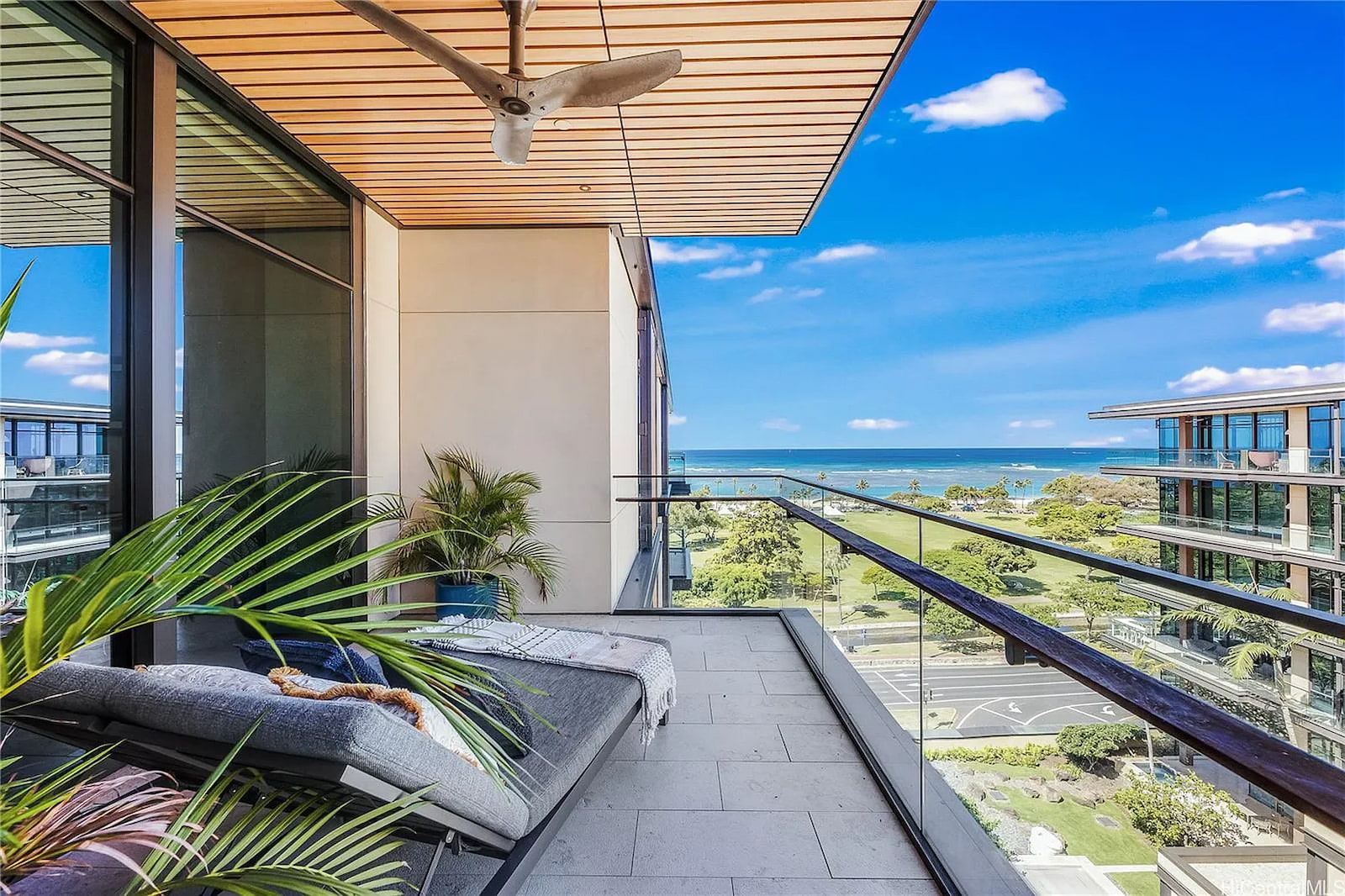 To help guide you through this process, I've put together a step-by-step guide to help you navigate how to get the best deal. This Hawaii home buying guide will provide you with the knowledge and tips you need to find the perfect home for the best price.
Step 1: Surround Yourself With The Right Team of Advisors
Whenever you're considering an expensive, high involvement investment or endeavor or any new venture that requires considerable resources, it's a good idea to surround yourself with the right team of advisors that can provide effective guidance. When you're buying real estate, the first and most important advisor you should pick is the Realtor, and not just any Realtor. The right Realtor. When I buy in other areas outside of Oahu, I find someone with the knowledge and expertise (minimum 20 years in the business and minimum 20 transactions a year) in the type of property I'm looking for, and a track record in the area that I want to purchase the property in.
Related: Buying Your First Home in Hawaii
They also need to have similar values and beliefs and be someone I get along with and trust. Buying a home takes time and you'll be spending a lot of time with that person. You should make sure you get along and trust that person's advice. Picking one that's the best in the area of expertise you need will take some work to find. Once you've chosen the right Realtor, it's important to trust their advice and lean on their expertise. They know the intricacies of the market and can help guide you in the right direction.
The right Realtor will have insight and knowledge beyond what you can find online and will have the depth of experience and knowledge that you can tap into to make sure you make the best decision when going through the process of buying your home.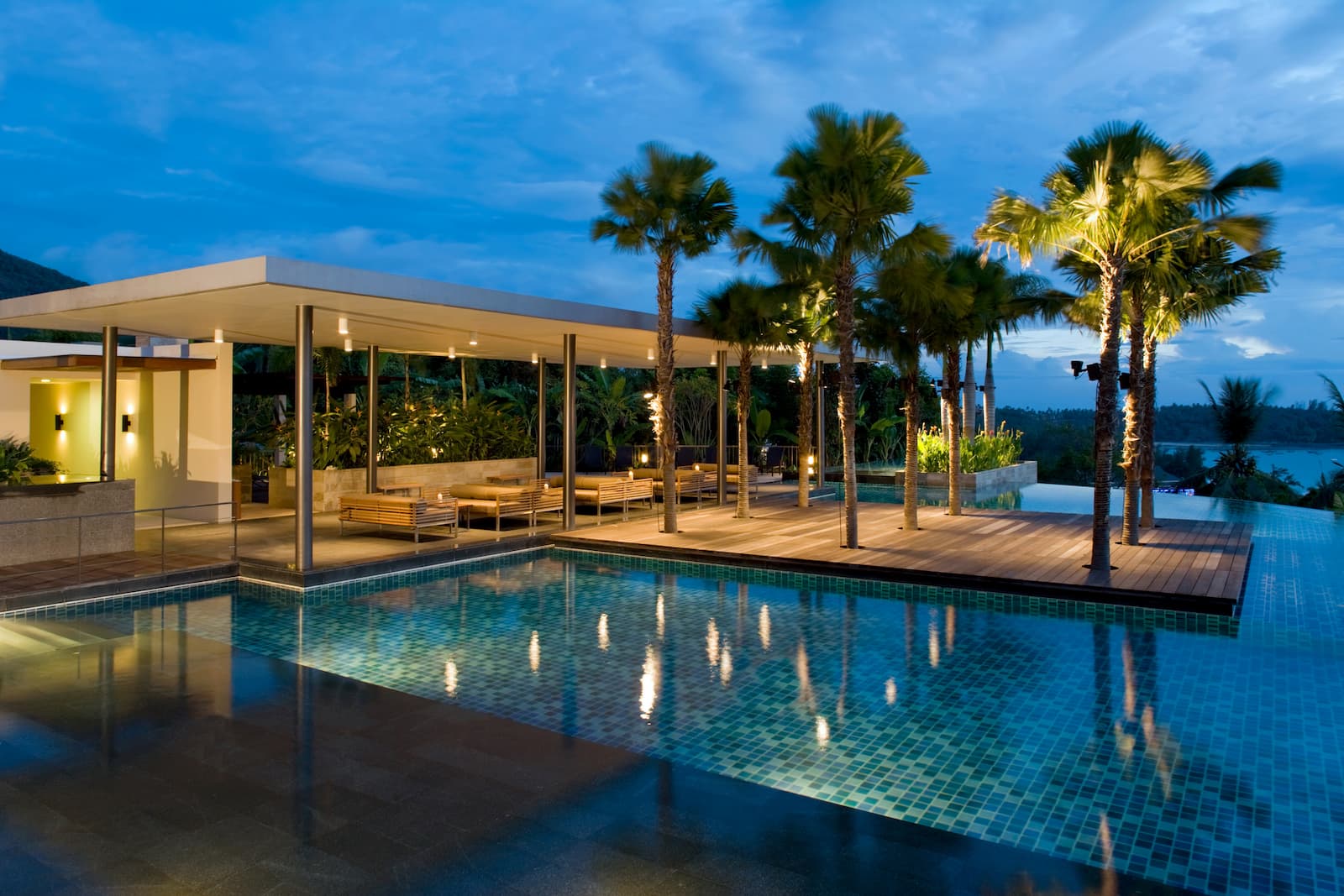 Why this first step is so important is because we manage and control the process for you and coordinate all of the people and moving parts to the process. Think of your Realtor as the conductor of an orchestra who makes the entire process flow effortlessly like a symphony, not a cacophony. The right realtor should have access to and be able to recommend various other "right" professionals, such as lenders, attorneys, architects, contractors, etc, if needed, for your unique situation. We'll coordinate and interact with all of these other professionals during the process to ensure that everything goes smoothly for you and that mistakes can be avoided so you're not losing money.
Once you have selected the right Realtor for your needs and have a consultation with that Realtor, then the rest of the team should be put together. This could include a lender, attorney, accountant, architect, contractor, etc. Surrounding yourself with a strong advisement team allows you to have quick access to information that is relevant to your personal situation as meeting with and discussing your situation with all the team members upfront will allow you to put the proper plan together and avoid costly mistakes and a lot of stress.
Step 2: Get Pre-Approved with a local lender
The second step in the process is sorting out your financing. You should do this before you even begin to consider looking at properties. This crucial part of the process is based on your financial situation. It will help clarify how much you can afford, what down payment will be required, and provide you with enough time to choose the right loan program for you. With the financing in place, you'll be in a better position to quickly capitalize on opportunities in the market.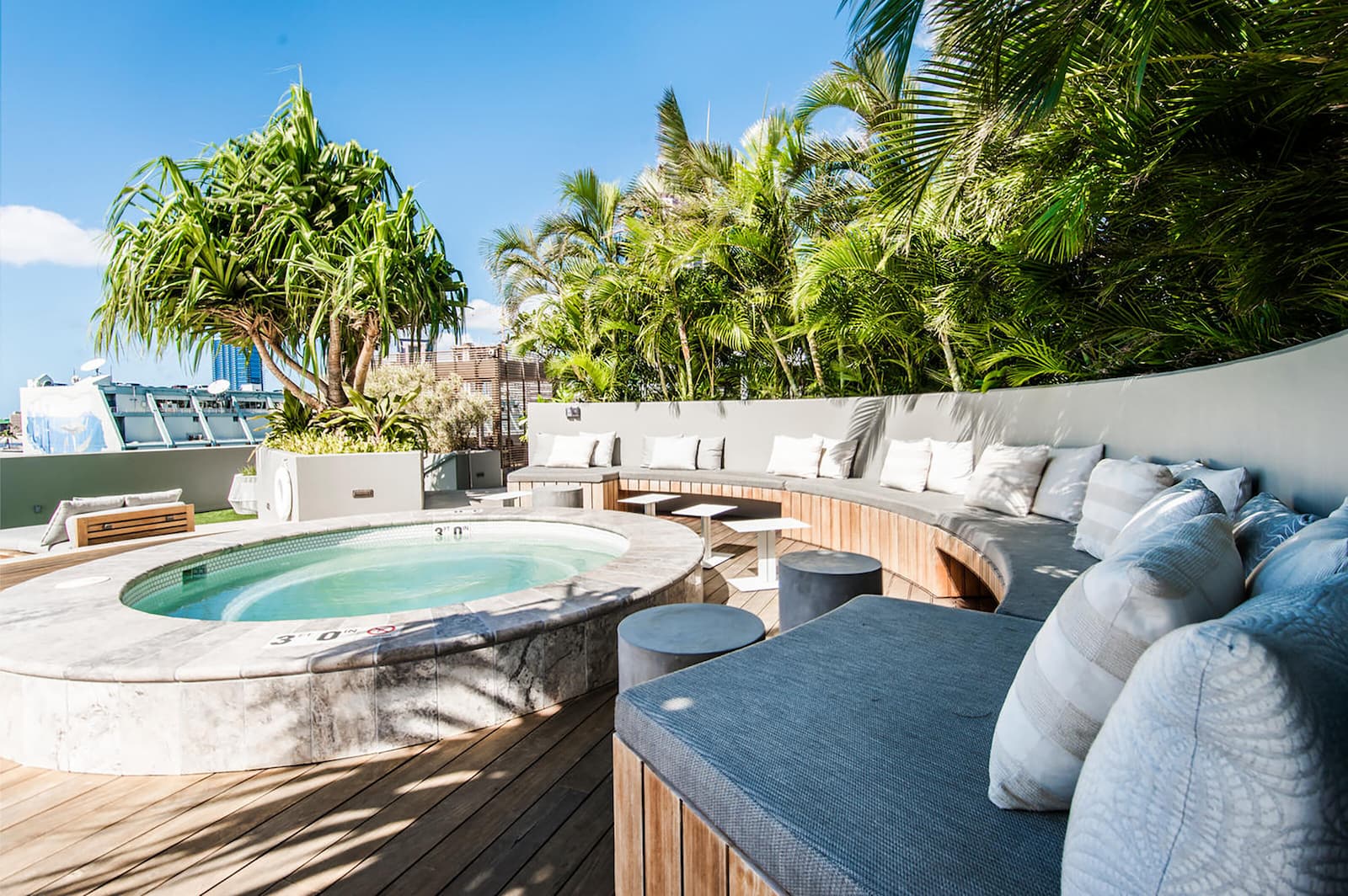 Making sure that you have chosen the right financing up front is one of the biggest ways you can save money. You'll avoid unnecessary costs that would add to your monthly payments if you choose the wrong financing program. These costs get compounded the longer you keep the loan you use to buy the home, so take the time to conduct the necessary due diligence so that you're using debt effectively.
Related: Financing Options For Hawaii Real Estate Investments
Not all lenders are created equal, though, and that's where the right Realtor comes in. You can rely on their expertise and knowledge to make an informed decision. I've been in this business for more than 20 years and have done a lot of deals. This depth of experience is what enables me to effectively guide clients so that they know which lender is good and which isn't and which lender would be the right fit for their particular situation and has the best rates and programs. It goes beyond that though. The lender's reputation matters and it has the potential to make the difference in the listing agent choosing to work with you or choosing to work with someone else.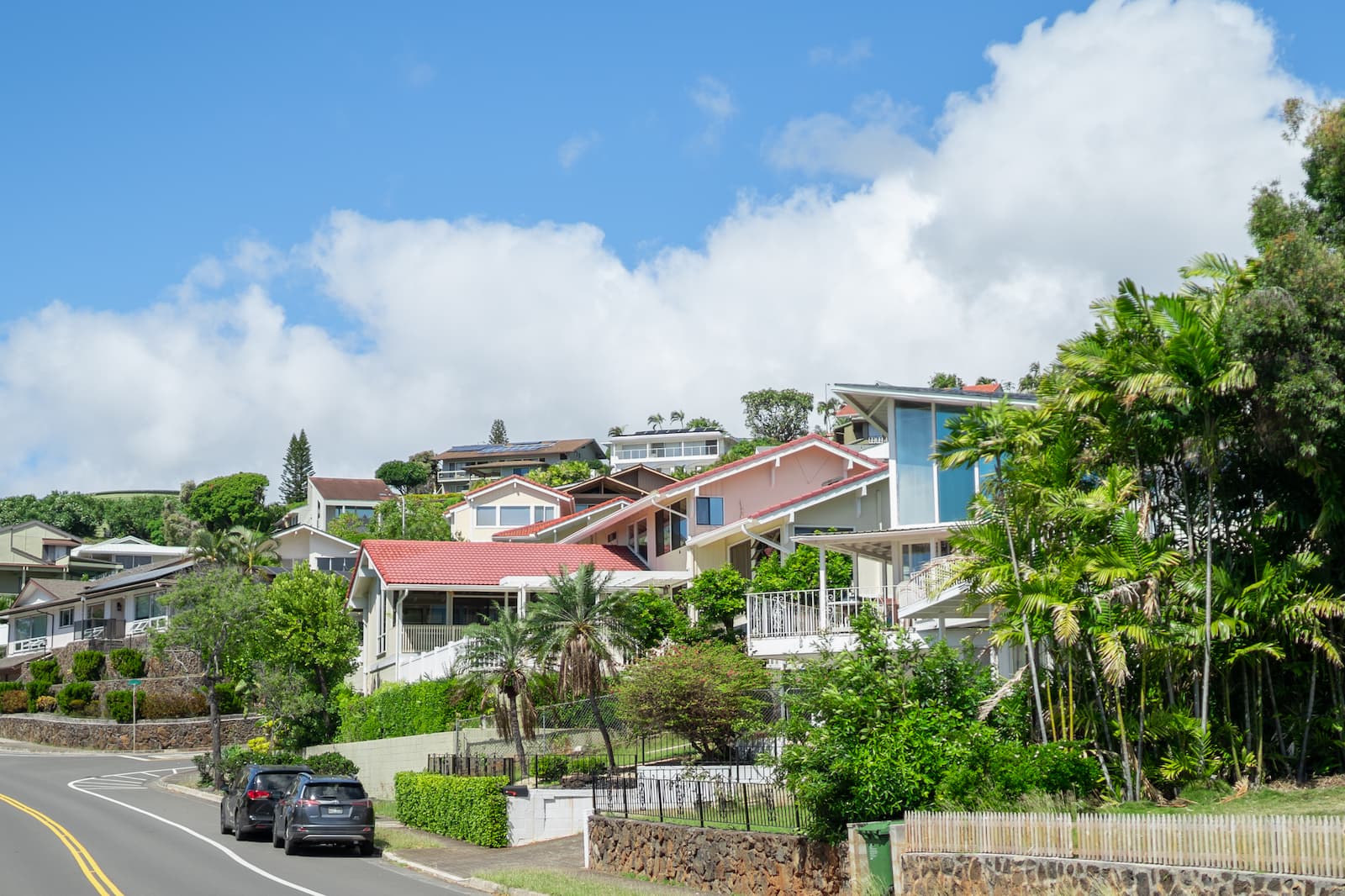 It's not uncommon for seller's agents to advise their clients against an offer if they're not confident about the lender. That's why I walk my clients through the various options, informing them about lenders who have a great reputation and are good to work with, advising them on the best type of loan program for their needs, and providing support when negotiating the rate and terms. I've been involved in countless deals where the offers have been accepted by the seller because of the lender we are working with.
Step 3: Create a Plan Of Action with your Realtor
Finding the right property goes beyond just looking at several houses in Hawaii and then picking the one you like best. You'll need to create a plan of action. You should be able to rely on the expertise and knowledge that your Realtor can provide in creating a plan of action together that's going to be effective, and efficient and will prevent you from making costly mistakes. Sitting down and having a consultation with your Realtor is a key part to finding success in buying a home.
That meeting is an information transfer. You are transferring to your Realtor what you and your family's wants and needs are from the home to the lifestyle you are trying to achieve, and what I do as a Realtor is try and transfer my 20+ years of market experience and knowledge to you so you can make the most informed decision and together we can create the plan together of how we get from A to Z accomplishing your real estate goals and what other needs there might be during that process.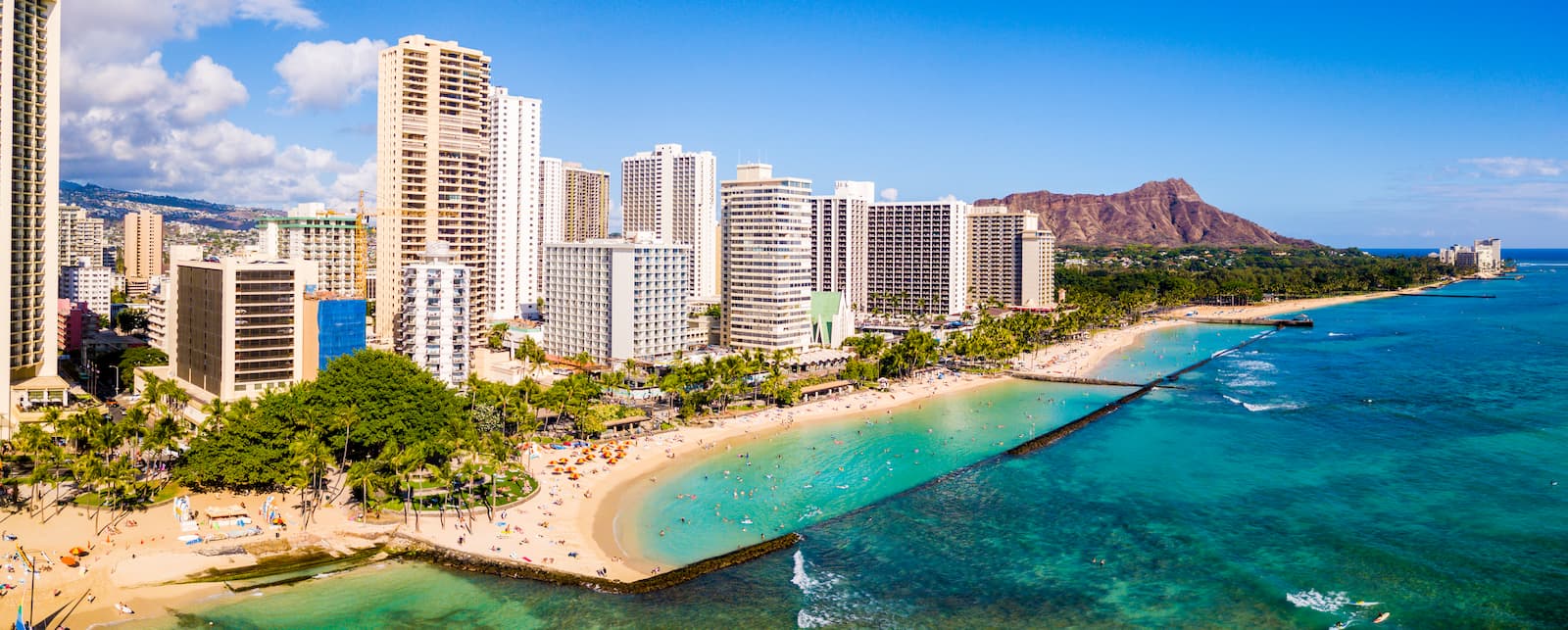 For example, if you are moving to Hawaii and buying a home, the right Realtor will have Relocation or Move-Management experience and help guide you through that process from the mainland to Hawaii. Also, they will be able to help if you're going to need other advisors, such as movers, bankers, community services, etc.
If you're looking at making renovations to an existing property, you may need an architect and contractors. Your realtor should be able to assist in finding the right experts so that you get the right advice, you can make an informed decision and your project doesn't turn into an endless money pit.
I am oftentimes the "connector" in the community, connecting my clients with the right people to help them with their needs. Sitting down and discussing all of your needs and creating a plan for executing from A to Z is critical in being prepared so when the right property comes up you can get the best deal for it.
Step 4: Execute the Plan Of Action
Once the plan of action is in place and everything is in order, it's now time to execute it. The plan will include everything that the realtor is going to assist you with. Whether that's familiarizing you with different neighborhoods, showing you properties that fit your budget, bringing you options that may not even be on the market, assisting you with new developments, identifying good investment options, etc.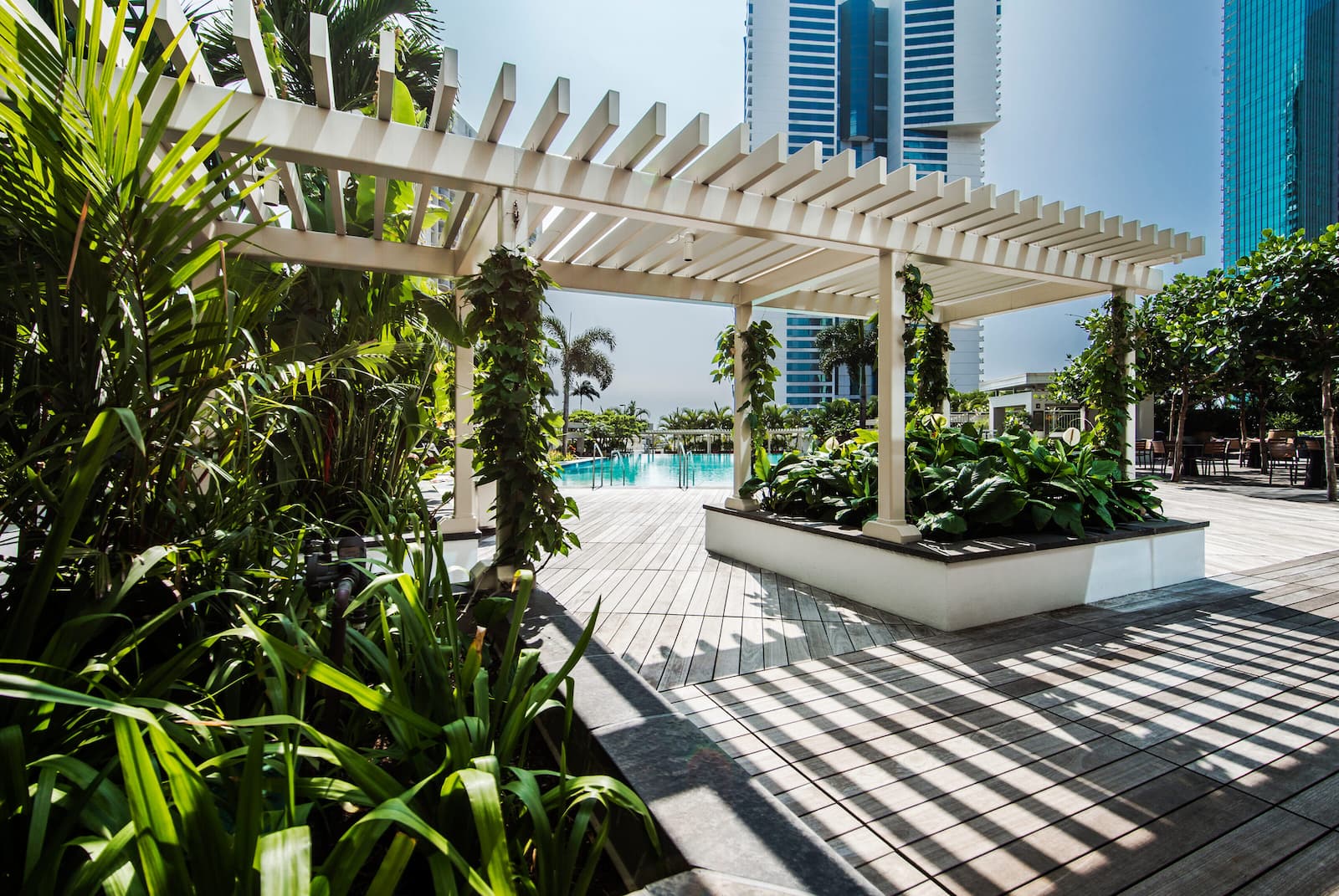 If you're moving from the mainland or outside the United States, you'll need more help during the relocation than you can imagine. Whether that has to do with shipping over your belongings, getting all of the paperwork in order, sorting out taxation matters, understanding how to bring your pets to Hawaii, etc.
Related: Your Guide To Moving To Hawaii With Pets
We provide a full concierge service to clients buying a home in Hawaii. It starts by helping you understand what you'll need for a fulfilling life in Hawaii and what you can leave behind.
Step 5: Find the right place and submit an offer
As the plan of action is executed and the right property is found, we make sure to find out what the true value of that property is by analyzing different factors. We'll address all of the concerns with the value to make sure that you don't overpay. It's important to figure out the value, how it is priced compared to other similar properties, if there's any unforeseen value there whether through land use or zoning, etc. This analysis is what will help you unlock the true value of that property and get the best deal possible.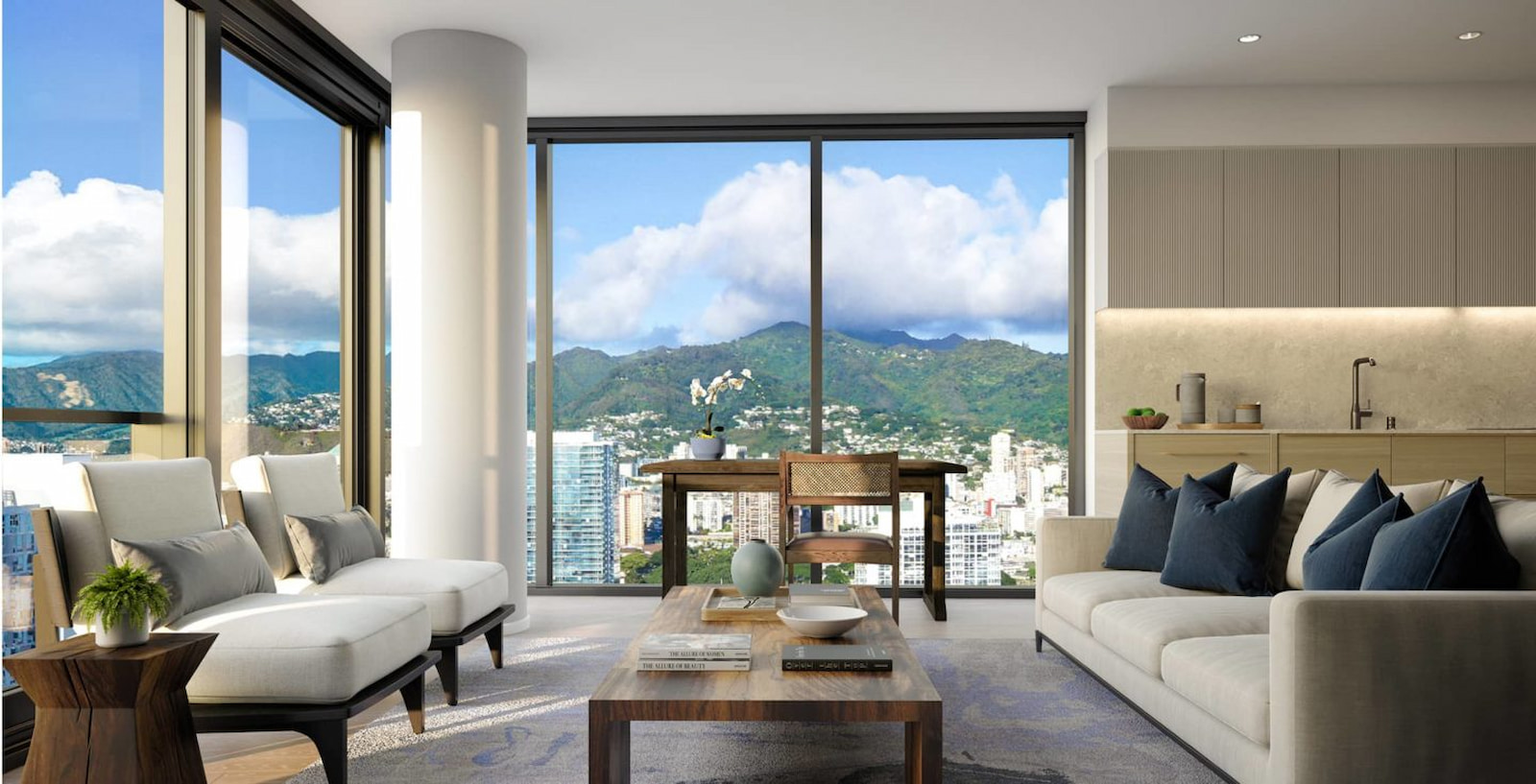 If it all checks out, we submit the offer. We make the offer from a position of strength, enabling us to structure it with our best foot forward. This has the added benefit of inspiring confidence in the seller as we can demonstrate to them that we've put in the work and are prepared to make this a seamless transaction.
Step 6: Get into contract
You'll get into contract on the property when your offer has been formally accepted by the seller. A written agreement to that effect will be signed between the parties. It includes details about the parties and the property being purchased. A breakdown of the price, costs, and other modalities related to the deal are also explained in this document.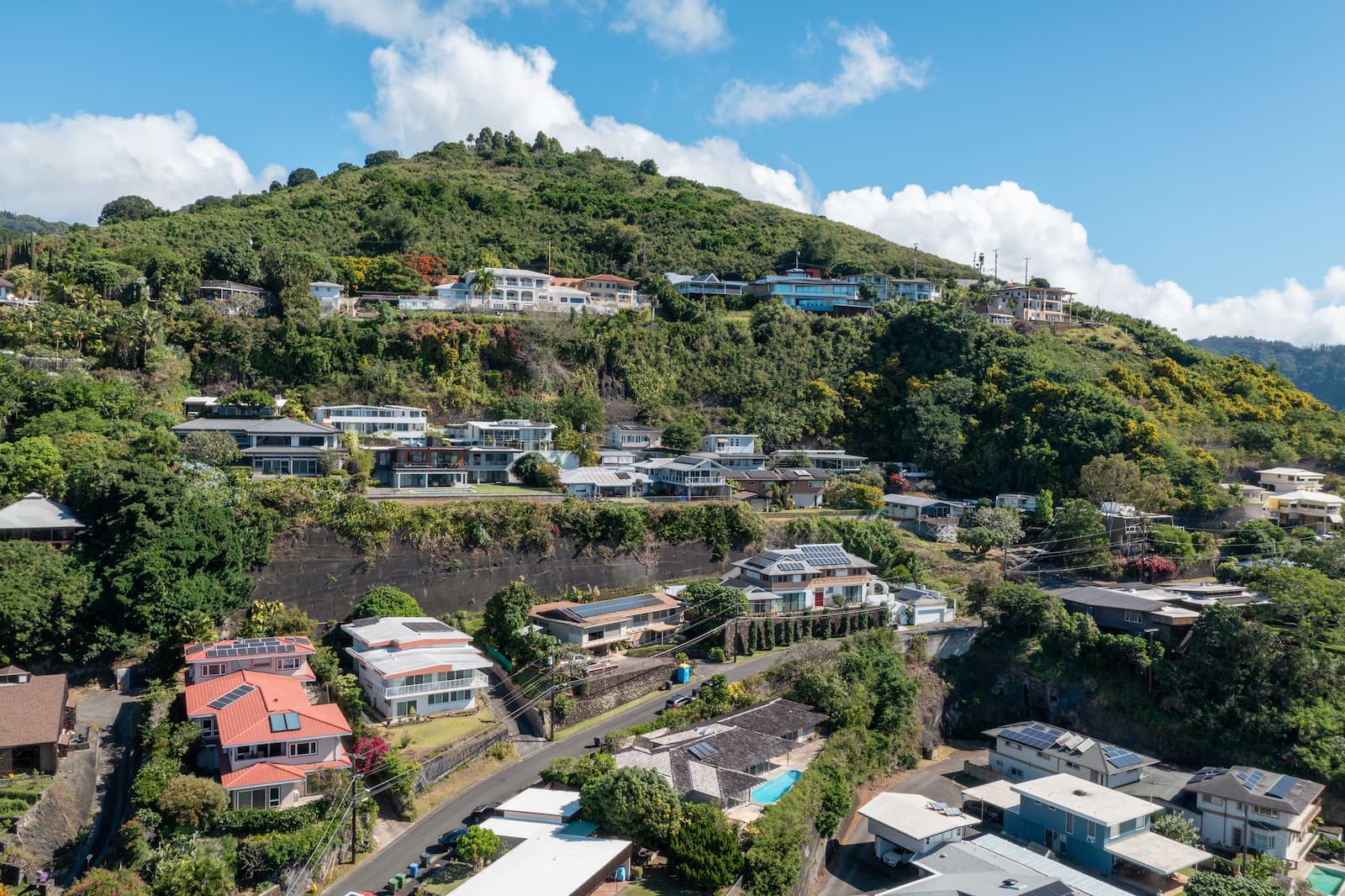 You're at the halfway point at this stage as once the contract is signed, the parties are bound to follow the terms highlighted in the agreement under the relevant laws. However, it's common to have contingencies in the contract. These are protections for either party built into the contract and if any of the contingencies aren't met, the deal can fall through.
Related: Reasons a Pending Sale Might Fall Through
Step 7: Due Diligence
Conducting due diligence is an essential part of the process. It's only once you go through the process do you realize if you're actually buying what you think you're buying. Unforeseen issues can pop up so you need to get the property checked out by the right advisors to cross the t's and dot the i's. That's where we come in. We can provide the appropriate advisors, be it electricians, plumbers, architects, contractors, home inspectors, termite inspectors, etc. They'll take a thorough look at the property and highlight any issues or concerns.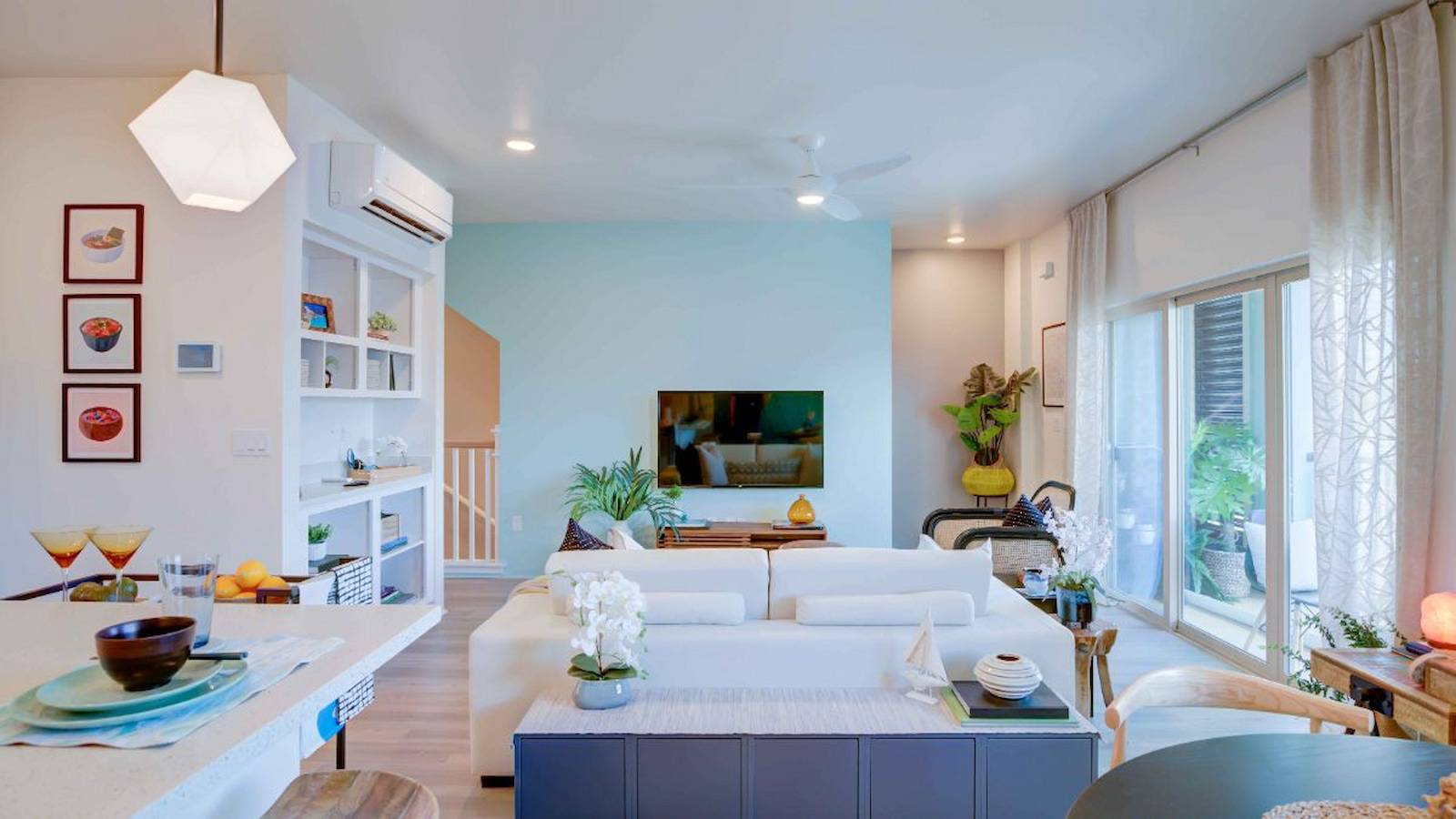 Do these concerns affect the value? Can it be negotiated? A good Realtor won't just provide the right advisors but also help you understand what impact they have on value and if you're in a good position to negotiate with the seller. This entire process is simply the act of intimately understanding the property that you'll be investing your money and life into. It's important you get this right the first time which is why due diligence is so important.
Related: What You Need to Know about Home Inspections in Hawaii
Step 8: Closing, getting your keys, and moving in
If everything has been sorted out, all of the contingencies have been met, it's time to close on the deal and get the keys to your new home. It's going to be an exciting time! You're moving into a home in one of the most beautiful places on the planet.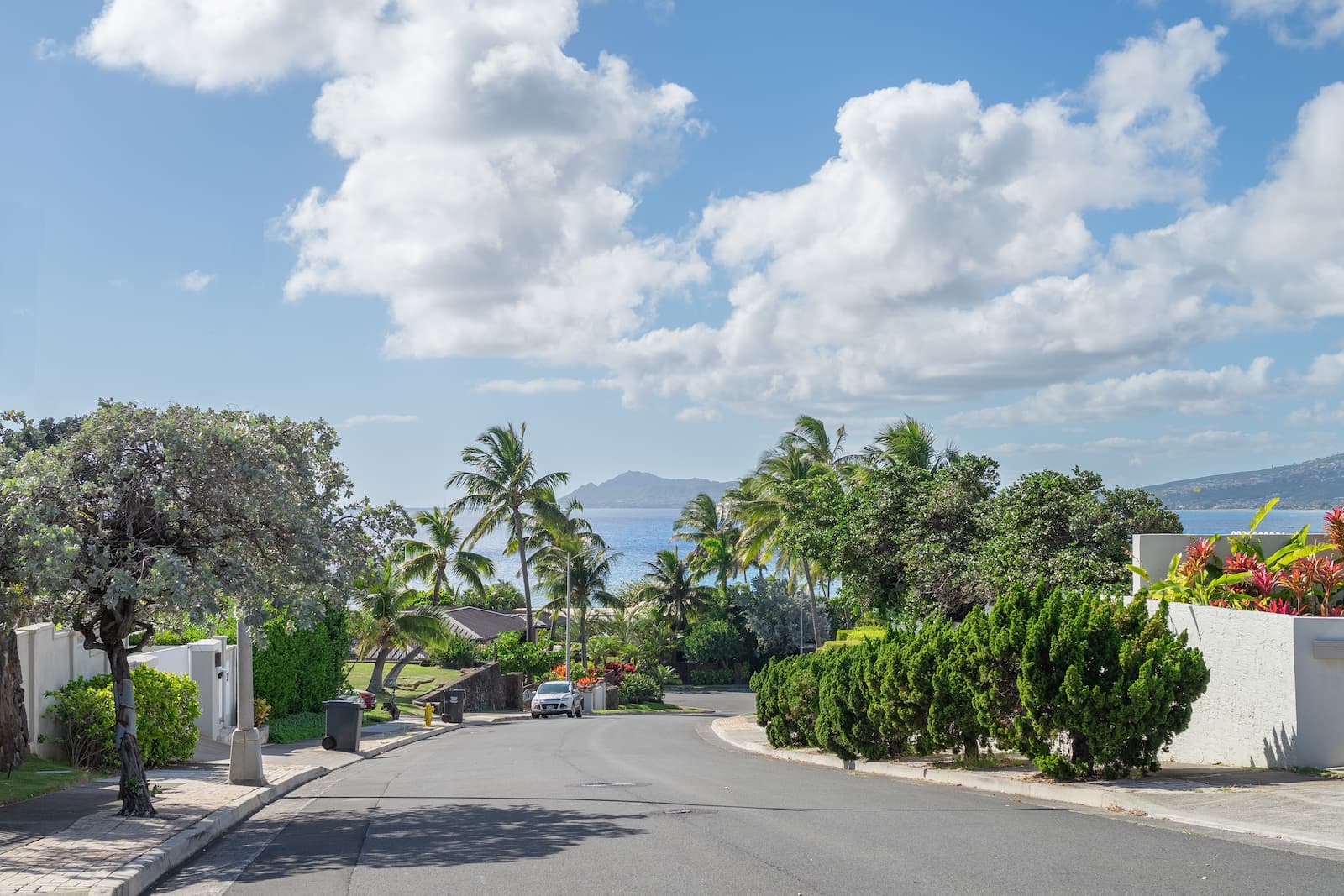 The lifestyle that you'll have in Hawaii will be second to none. It offers an abundance of natural beauty, from its miles of golden sand beaches to its rolling hills and year-round tropical weather. Take full advantage of everything that Hawaii has to offer. Live life to the fullest and make memories with your loved ones in your new home.
Ready? Inquire Now!
Your experience of buying a home in Hawaii will be influenced by how prepared you are when you begin the process. To make sure that you're getting the best deal, you need to surround yourself with a good team of advisors so that you're prepared for everything upfront. This will also ensure that you don't make any costly mistakes. Buying a property in Hawaii is expensive and a big financial commitment. We're there with you every step of the way to make sure that you make a sound financial investment.
We've been helping clients buy their dream homes in Hawaii for more than 20 years. We put our expertise, knowledge, connections, and solid market reputation to work for you. Once we've found you the right property, we help you through the moving process, so that you're able to start living life to the fullest once you arrive in Hawaii. Reach out today at 1-(808) 745-1602 or through the form below and our team will reach out to you as quickly as possible.