Best Time of the Year to Move to Hawaii
Posted by Scott Startsman on Wednesday, August 17, 2022 at 12:52 PM
By Scott Startsman / August 17, 2022
Comment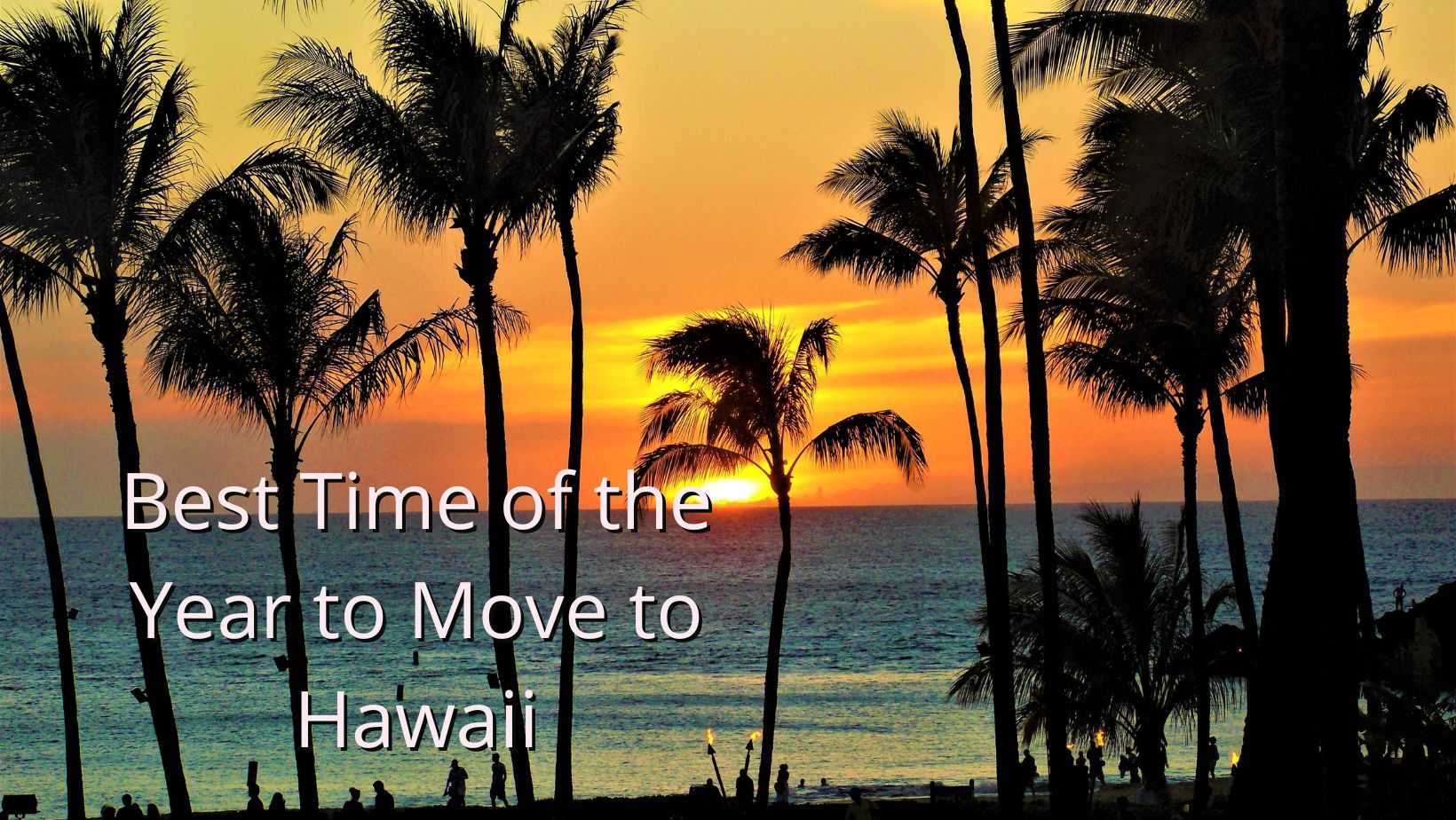 Moving to Hawaii from the mainland is a major transition, and a move unlike any other. After considering how to plan ahead for your move to Hawaii, budgeting for the move, and planning for moving with pets, you should also take some time to consider what time of year is best for a move to Hawaii.
In some cases, you may not have the luxury of choosing when you move. Working around school schedules, start dates for a new job, and even the housing market can make determining your moving date a bit complex.
Planning a move to Hawaii? Check out our relocation services!
If you do have the option to choose the time of year to move to Hawaii, we have some recommendations for you to keep in mind.
Tourist Season
If you've never lived in a vacation destination before, now is a great time to start thinking about the way vacation season impacts living in Hawaii. Residents of Hawaii know that while there are technically four seasons in the year, the tourism seasons make almost more of a difference than Winter, Spring, Summer, & Fall.
The ideal time to move to Hawaii to avoid busy tourism months is either between January to May or September to November. Why does it matter? Not only will the island and airports be much busier, but you will also pay a premium price for airfare, rental cars, hotels, and more during the busiest tourism seasons.
If you have the choice, move during the school year, when fewer tourists are on vacation and your moving process will be more efficient. If you move during peak tourism season, you will be competing with vacation goers for many of the most costly elements in your move
Short Term Accommodations
When you move to Hawaii, chances are good that you will need some short term accommodations before moving into your more permanent home. Shipping your belongings can take some time, so rather than moving into an empty house, it makes more sense to secure a small vacation rental or even a hotel while you wait for everything to arrive.
If you do this in the off-season, you will have less competition for your ideal rental property, and you can likely expect a better price, too.
Rental Car
Many people opt to buy a new car on the island rather than shipping theirs to Hawaii. Vehicle shipments can take a while, and are quite costly, so you may opt to sell yours on the mainland and plan to find a new vehicle after arriving on the island. Whatever you decide to do, you will likely need a rental car (or at least a ride-sharing service) for a while after arriving.
In order to secure the best rates and have the best options for rental cars when you arrive, a move during the off season will be best.
Personal Timeline
The bottom line is, moving to Hawaii during the off season between January and May or September and November will be the most affordable and least crowded. However, in some cases the time that works best for your personal scenario is going to be during the busy season. If moving during the school year will be unnecessarily stressful for your students, or require you to live separately from your partner so they can accept a job that is time sensitive, it may be in your best interest to just move during the Summer.
Whatever timing is best for you, we are here to help. For more information about moving to Hawaii, contact us any time. We specialize in helping people relocate to the islands, and would love to help you next.