Best Scenic Views on Oahu
Posted by Scott Startsman on Wednesday, June 29, 2022 at 12:43 PM
By Scott Startsman / June 29, 2022
Comment
It's no secret that Oahu is home to some of the most scenic views in the world; this is just one of many reasons people love living in Hawaii and are willing to make sacrifices to do just that. To find some of the best scenic views on Oahu, visit one of these eye-catching locations on the island.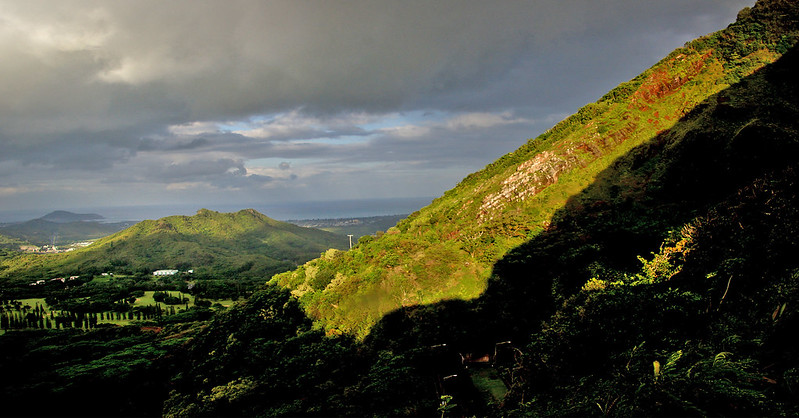 Pali Lookout
Pali Lookout is located 1,200 feet above the ocean, the site of the Battle of Nu'uanu, where King Kamehameha conquered the island of Oahu in one of the bloodiest battles in history. This breezy lookout is home to such intense tradewinds that you can lean into the wind without falling over. The view from Pali Lookout is hard to exaggerate, with panoramic views of mountains, valleys, farms, streams, and the ocean from the Ko'olau Mountain range.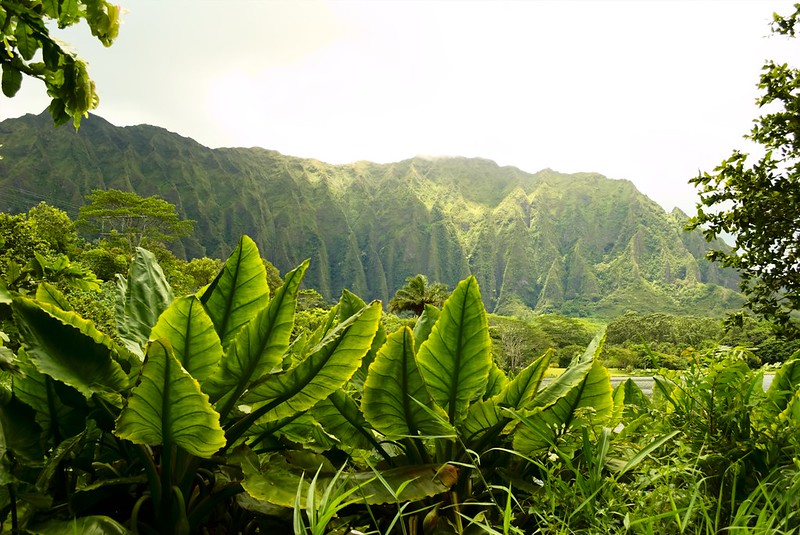 Ho'omaluhia Botanical Garden
When you think of scenic settings on Oahu, you probably picture sandy beaches, but the mountains are just as beautiful. At Ho'omaluhia Botanical Garden, you will find a pond full of native Hawaiian fish and visiting birds, gorgeous tropical plantlike, and even a camping area all against the backdrop of craggy cliffs and lush mountains. Many people visit Ho'omaluhia Botanical Garden to draw or paint, with beautiful inspiration everywhere you look. The botanical garden is located on the eastern side of the island, which has a more rainy climate that results in lush tropical vegetation and is open for free to the public.
Diamond Head State Monument
Diamond Head is an integral part of Oahu's history, and the Diamond Head State Monument offers of the best sweeping views of Waikiki. Take a hike to the top to take in a truly impressive vista. The hike is just under a mile, but don't let that fool you. It is a steep and challenging trail best for experienced hikers.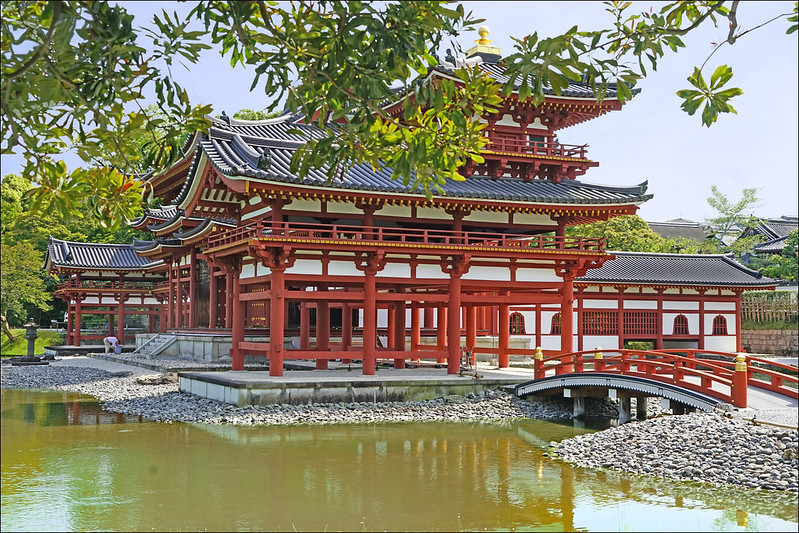 Byodo-In Temple
Visit Byodo-In Temple, a non-practicing Buddhist temple with one of the best scenic views on Oahu. Established in 1968 to commemorate the 100 year anniversary of the arrival of the first Japanese immigrants to Hawaii, the temple is a smaller scale replica of Byodo-in Temple in Uji, Japan, which is nearly 1,000 years old. With the backdrop of the majestic Ko'olau Mountains and a colorful koi pond and 9 foot tall Buddha statue on the grounds, the temple is a unique cultural experience that is truly picturesque.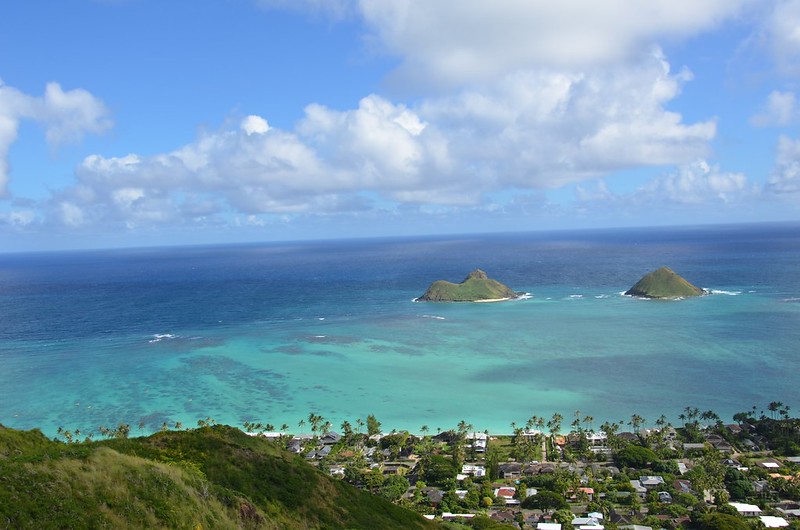 Lanikai Pillbox Hike (Kaiwa Ridge)
Ascending above Lanikai Beach is Kailua, Lanikai Pillbox Hike (aka Kawai Ridge) is a local favorite for a hike that ends in panoramic views of the sparkling water, offshore islands, Lanikai Beach, Kaneohe Bay, Chinaman's Hat, and Waimanalo. The hike is named for military pillbox bunkers along the trail, used during World War II. Above 20 minutes from the trailhead, you will reach the first pillbox, a fun place to take a photo or pause for a water break. If you are up for a challenging hike to the top, this is truly one of the best views on the entire island.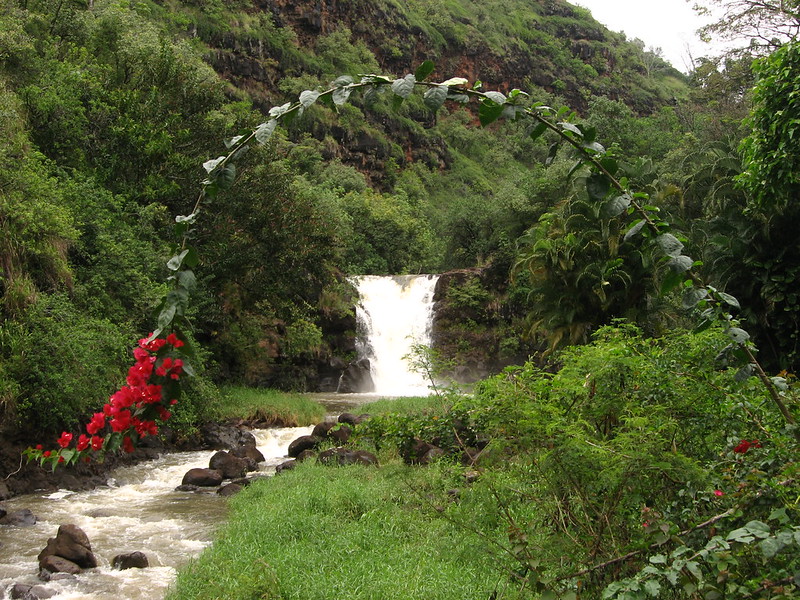 Waimea Valley
Located on the North Shore, Waimea Valley is of special cultural and historic significance to Native Hawaiians. It is a beautiful natural preserve, filled with lush tropical foliage, waterfalls, and wildlife. In the valley, you will find a botanical garden that is home to over 5,000 types of plants, walking trails to explore, and Hawaiian cultural sites like Hale O Lono, which was a sacred place of worship for Native Hawaiians. At the end of the walking path you will reach a 40 foot waterfall with a swimming hole, a refreshing reward at end. The scenic views in Waimea Valley are a perfect snapshot of the natural beauty Hawaii displays.
If you are looking for a home on Oahu, we are here to help. Contact our office any time to find out how we can help you make your dream of living in Hawaii a reality.
More on Hawaii