Best Oahu Neighborhoods for Remote Workers
Posted by Scott Startsman on Thursday, December 2, 2021 at 7:28 AM
By Scott Startsman / December 2, 2021
Comment
Many Americans these days are working from home. In some industries it is even starting to become the norm.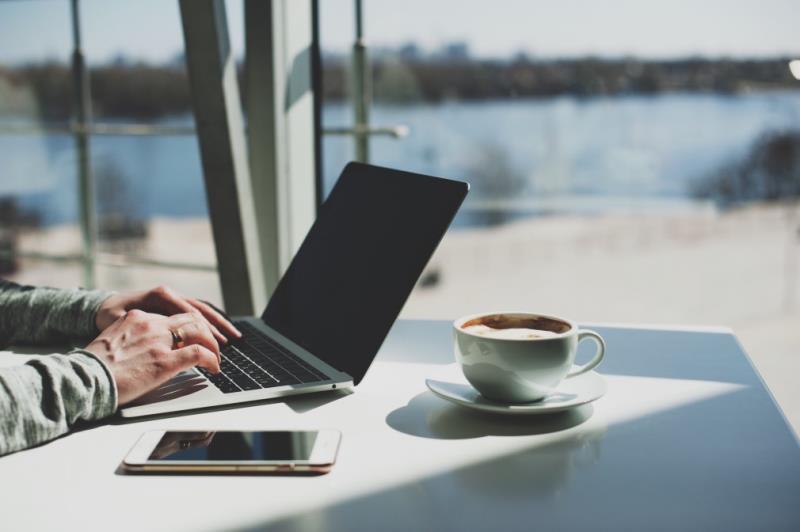 This opens up a whole new dynamic for home ownership. No longer do you need to live near your workplace - you can enjoy a beautiful home in Hawaii while still getting your work done. But if you are moving to Hawaii with plans to be a remote worker, there are some neighborhoods that might be better suited to it than others.
One of the best benefits of working from home is the option to take your work with you while you travel. Hawaii seems the dream spot for any remote professional. The change can be amazing, going from working in an office building to your "office" in Oahu. But whether you are living here full time or purchasing a vacation home to live here part of the time, your work still needs to get done.
If you're looking for some new scenery and want a different pace of life, consider these best Oahu neighborhoods for remote workers and professionals. If you need to make regular trips to the mainland, a location near Honolulu would probably be best.
Waikiki in general is fairly accessible and connected. If you're looking for a remote location outside of a condominium, which is the primary housing for this area, you'll find 10 Starbucks in Waikiki alone with nearly 24-hour accessibility.
There are also several independent coffee shops with free Wi-Fi such as the Pearl Hotel, and Coffee Shop 831. The Banyan Breeze at Waikiki Banyan on Oahu Avenue actually caters to working professionals with plenty of table space and electrical outlets.
Ala Moana Center is another great option featuring covered parking and telecommuting options. The small features free Wi-Fi in designated areas for those that sign up for the VIP club. There are several Starbucks and coffee houses nearby as well.
Kakaako is a hip up and coming neighborhood that has seen a lot of recent development in the form of condo towers. It is located next to Ala Moana, another area seeing condo tower development as of late.
Related: New Developments on Oahu
Similar to coffee shops in Waikiki, downtown Honolulu near Kakaako also offers options in the Finance Factors Building on Bishop Street. Most are open from 7 AM to 4 PM Monday through Friday and there's plenty of open seats at the counters or tables. In Chinatown, Alii Coffee is a great option and Downtown Coffee on Fort Street Mall in Pioneer Plaza opens at 6 AM with limited workspace. In addition, there are several Starbucks and coffee houses as well.
The Prince Waikiki Club Lounge is an exclusive signature Oahu experience and one that provides unobstructed views of the harbor. Guests can enjoy complimentary inclusions and ample workspace with a friendly waitstaff.
Salt at Our Kaka'ako is a prize-winning cultural shopping center providing free Wi-Fi in Honolulu's fastest-growing neighborhood. Wi-Fi access is readily available throughout this complex.
Of course, downtown Waikiki and Honolulu condominium buildings will all offer Wi-Fi accessibility. It's always a good idea to meet the property manager or ask your real estate agent about the best buildings if you're planning on buying a condominium for remote work.
Kahala is one of Honolulu's wealthiest neighborhoods, often referred to as the Beverly Hills of Hawaii. It famously houses many affluent residents, celebrities, and business moguls.
This stretch of premier land on the southern end of the island was originally owned by Princess Bernice Pauahi Bishop and later by the Bishop Estate. In the early 19th century development for residential homes began, and opulent estates were established along the beachfront. It's been home to billionaires such as Doris Duke, Claire Booth Luce and eBay founder Pierre Omidyer.
Naturally, Internet and remote connectivity is of the highest concern. The median price of homes sold are approximately $2.5 million and closer you get to the water, the higher the price.
This Honolulu neighborhood sits on the edge of the urban core, between Kapahulu to the west and Kahala to the east. It offers a small town feel and has an old charm, without being too far removed from what the city has to offer.
Kaimuki is home to a variety of boutique businesses, restaurants, cafes, and bakeries. You'll never have to stray far from home for a snack or just to get out of the house. But if you want to, Kaimuki's central location allows for easy travel to downtown Honolulu or the nearby Farmers Markets.
The homes in this neighborhood are typically on modest lots, between 3,000 and 6,000 Sq Ft.
Hawaii Internet
Just because we are on a remote island, 1000 miles away from the nearest cluster of islands, doesn't mean that we skimp on our Internet. US News & World Reports ranked Hawaii #1 in the entire nation in Internet infrastructure.
Outages are fairly rare, normally happening less than twice per year depending on where you live. The best way to find out whether a property has the fastest Internet is to simply look up a potential address on the provider website. Two major providers are Spectrum and Hawaiian Telcom - many addresses have access to one gig speeds.
For expert care on where to get the best Internet, the best neighborhood or the ideal place for remote working, contact us below at any time. A quick chat about your needs can help narrow down the search.
More on Hawaii:
What Careers Thrive in Hawaii?
What States are Easier to Move From to Hawaii?