Best Island In Hawaii For Families
Posted by Scott Startsman on Monday, February 7, 2022 at 5:30 AM
By Scott Startsman / February 7, 2022
Comment
Which is the best Hawaiian island for families? Like most of these questions, it really depends on the family. But there are some general answers that can help you narrow it down.

If time wasn't an issue, the best way to answer this question would be island hopping. That is - spending a few weeks on each island to get a feel for how it feels after tourist mode fades. But for many families, multiple two or three-week-long trips isn't an option. To help narrow it down before the visiting stage, it helps to look at your family with a critical eye.
What kind of schooling needs do your children have? Which is the best Hawaiian island for toddlers? And which is the best Hawaiian island to visit with kids that love to explore? What about teens? Plus, what are some fun things to do in Hawaii with kids?
What To Consider When Choosing An Island
There are several factors to consider. A few not so obvious factors include special medical facilities, nature access, and social activities for wide age ranges, among others.
We'll go in depth here to help narrow it down. As a general note, Oahu has roughly five times the population of the next most populated island. It tends to have more options and greater access for this reason.
Related: Check Out Communities Across Oahu!
Schools Across Hawaii
Whether they attend public or private school, which island you choose will impact your child's education. For public schooling, Oahu comes out on top with some of the best schools in the state in terms of math and reading proficiency. There's higher education options as well, so even children transitioning into adulthood have options close to home.
If you're looking into private schools, there are a large number throughout the state serving around 40,000 students. They're located in four counties - Honolulu County (Oahu), Maui County, Hawaii County (Big Island), and Kauai County. The largest concentration of private schools is on Oahu, where the private schools are world renowned. One example of such is Punahao, where Barack Obama received his education.
Learn more about Oahu's Private Schools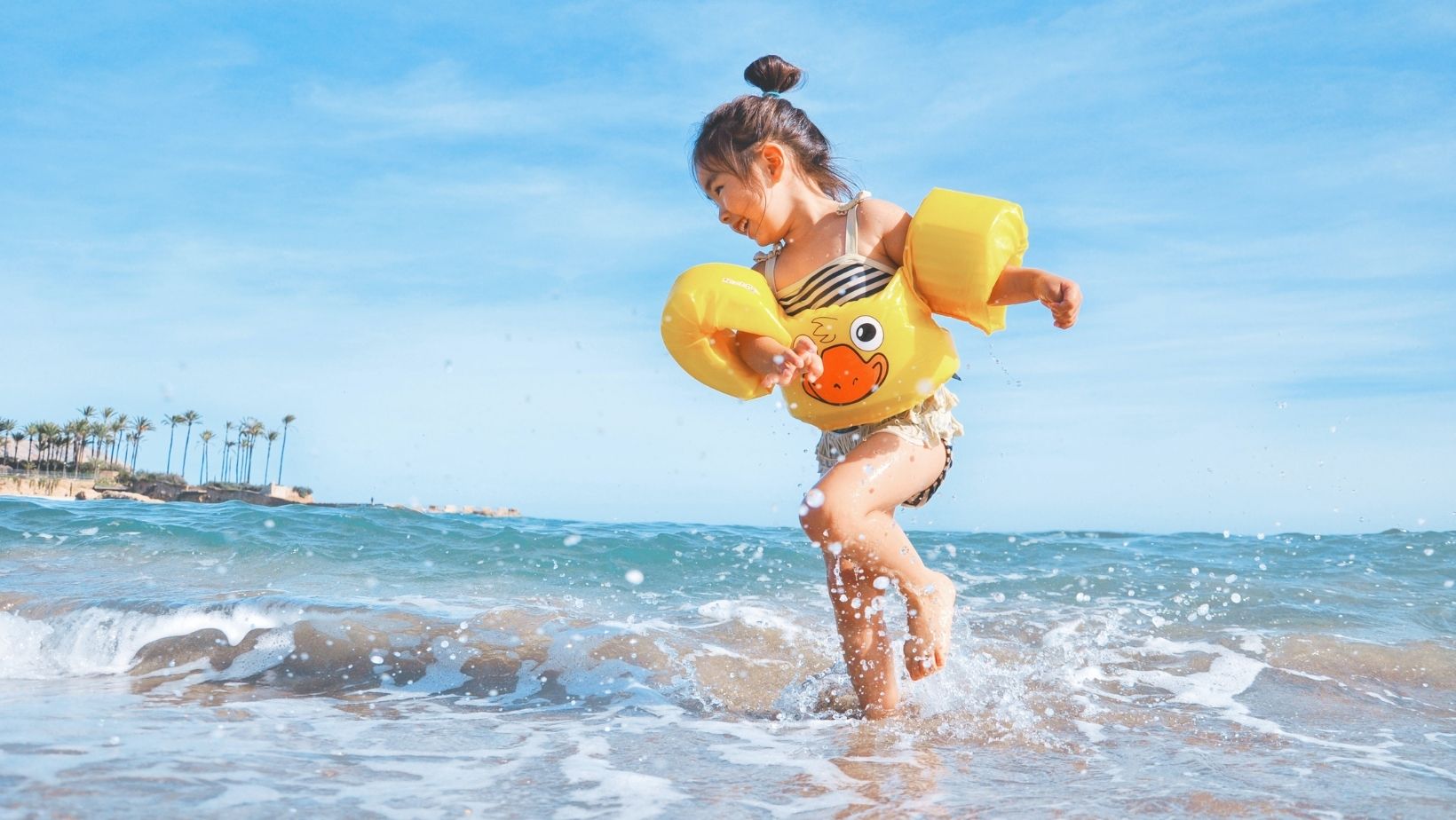 If you choose to homeschool, you can find all the information you'll need on Hawaii's school website.
Medical Facilities
Since Hawaii is so far away from the mainland, it's important to take note of medical needs you need now and may need in the future.
If your child has any kind of special medical needs, Oahu is most likely the best fit. There are seven hospitals within Honolulu itself, while outside of Honolulu there are six more hospitals on Oahu. This is in addition to other medical facilities. It has the largest collection of top of the line medical facilities in a variety of specialties.
Big Island is next, with five hospitals and around 400 beds available for care, followed by Maui with three hospitals and around 340 beds and Kauai with three. It's worth noting that many of these facilities are not prepared to deal with every scenario. In these situations, they send patients to Oahu's facilities.
Access To Nature
Any one of the islands will grant great access to nature for kids and adults. Hawaii is the paradise state and large portions of it are never going to be developed. There are accessible beaches, greenery, hiking trails, and more open access to nature wherever you go. There are a few differences between them though.
Big Island, AKA Hawaii County, is the largest island in the state. It also holds one of the most active volcanoes in the world and has a variety of landscapes with 8 different climate zones. Despite being the largest island, it has a population of only around 200,000.
Oahu is chock full of gorgeous and easily accessible nature scenery. This includes the Diamond Head volcanic tuff cone, a National Natural Landmark that was used as a strategic military lookout in the 1900s. There are a lot of developed options for green outdoors time on Oahu, such as the 300-acre Kapiolani Park in Diamond Head.
Maui is Hawaii's second-most visited island, with large sections of the economy powered by tourism. It lies somewhere between Big Island and Oahu in most factors, and is often called the "Playground of the Wealthy." The outdoors activities available tend to be more on the extreme side, and less oriented towards accessibility for children.
Kauai is known as the "Garden Island," and is the least populated of all the main islands. It has some of the greatest views and exploration opportunities, with some areas only accessible by sea or air. The entire island is less oriented towards tourists and more towards a slower pace of life than the other island. There are an abundance of outdoors activities such as hiking in Kokee State Park or ziplining above Kauai's valleys.
Social Activities For Kids And Teens
Oahu is going to offer the most opportunities for kids and teens to socialize in Hawaii, hands down. The other islands may have opportunities but in general they start to shut down around 8 PM. While that might sound great at first, it limits the opportunities for children to meet children of their own age to socialize with. Oahu has the largest selection of Malls, Movie Theaters, and other congregation points.
Of course, going out to Kahala Beach or other fabulous outdoors areas can be a fabulous social experience unto itself.
So Which Hawaiian Island Is Right For My Family?
Again - it depends entirely on your family. If you're planning to homeschool your kids and don't anticipate special medical needs, you can easily make your home on any of the islands. But if you DO have special needs, or are seeking world-renowned private schools - Oahu is probably your best choice.
Related: Best Hawaiian Island To Live On?
Oahu is the most well-rounded option in the paradise state. Its high population means that it has developed some of the best opportunities for schools and medical facilities. This hasn't detracted from its natural beauty - it's full of gorgeous natural views and great outdoor activities. Ultimately, though, you should take your time and research in depth what your family needs and make sure the island you choose fits those needs.