Best Hiking Trails on Oahu
Posted by Scott Startsman on Wednesday, September 22, 2021 at 8:51 AM
By Scott Startsman / September 22, 2021
Comment
Oahu has some of the most breathtaking hikes anywhere in the Hawaiian Islands. It doesn't matter if you're an old hand at hiking or a first timer - there are hikes here that fit your experience. Whether you're looking to head out for the day or planning a weekend hike on Oahu, here are some of my favorites.
Best hikes on Oahu
Easy Going Hikes
Here are some of easiest hikes around Oahu, for when you're just looking for something easy-going.
Related: Your Guide To Moving To Oahu With Pets
Waimea Valley Trail
This 1.5-mile round-trip trail is a beautiful hike through a botanical garden on the North Shore and has an elevation of just 240 feet.You'll pass through over 5000 varieties of native plants, cultural sites, and rare birds and wildlife including peacocks.
This is a laid-back paved pathway out to Waihi Waterfall and back. The naturally formed pool and waterfall usually has a lifeguard on duty, so bring your swimming suit as it makes a great mid-hike swimming spot.
If you travel on Thursdays between 2 PM and 6 PM, you'll have to also check out the Haleiwa Farmers Market. This is a paid location with an entrance fee of about $16 per adult and $8 per child.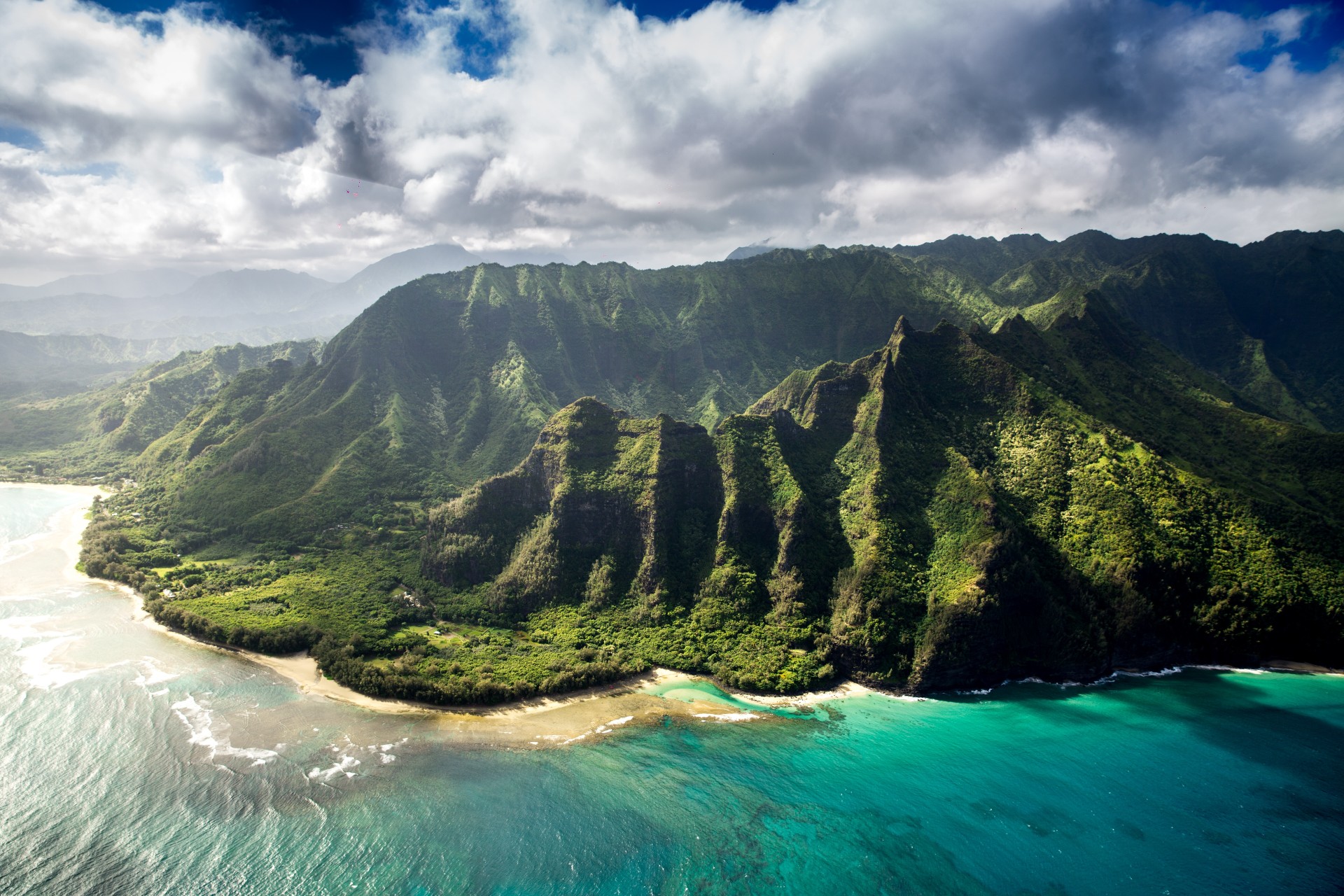 Diamond Head Summit Trail
This trail is around 1.6 miles round-trip. Diamond Head natural monument is probably the most recognized natural landmark in the Hawaiian Islands. And for good reason - this popular destination gets over 3000 visitors a day. Surrounding the volcano crater is the Diamond Head neighborhood, one of the most coveted on Oahu.
Related: Your Guide To Private Schools In Oahu
Diamond Head crater is an extinct volcano that once housed military weapons and equipment including cannons and bunkers. Today, the military sites are off-limits - but visitors can still climb the path a few dimly lit tunnels to pop out at the top for some of the most amazing views. There is a $5 per car or $1 per pedestrian entrance fee
Moana Falls Trail
A short drive from Waikiki is the Moanoa Falls Trails. It's a 1.6-mile round-trip 800-foot elevation trail featuring access to the most beautiful waterfalls on the island. You'll pass through hundred-year-old trees, bamboo forests, and a beautiful Hawaiian backdrop. The entrance fee is just $5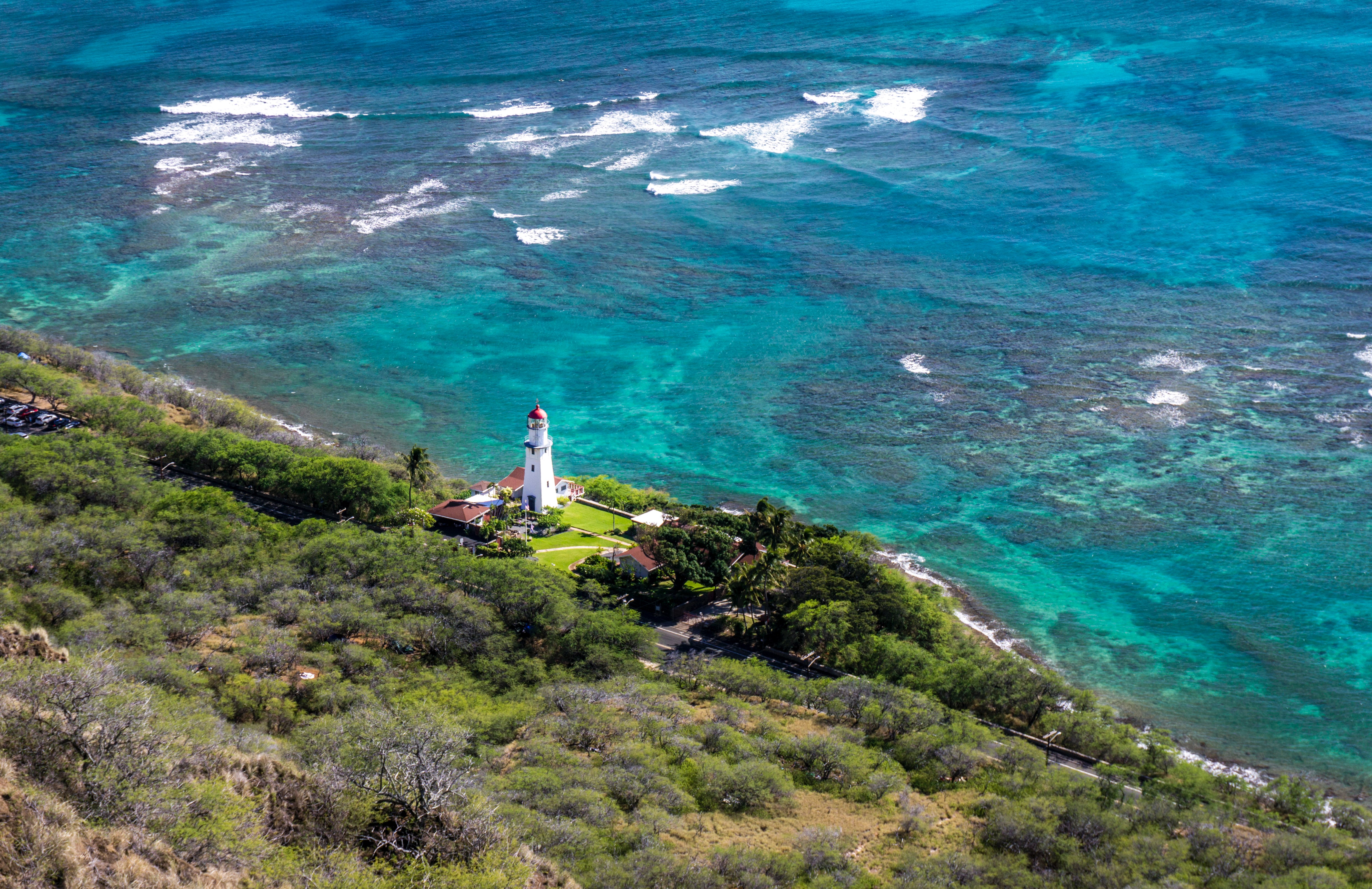 Makapuu Point Lighthouse Trail
This easy 2-mile trail has no entrance fee and an elevation of about 500 feet. It is situated on Oahu's South East edge and is a perfect spot to watch seabirds and whales in season. This is a family-friendly hike along a paved road, easy to navigate, and meanders along sea cliffs to an observation deck and lighthouse.
Kuliouou Ridge Trail
This is probably the longest of the easy trails at 4.7 miles. It is a heavily trafficked back trail near Honolulu that features wallflowers, beautiful landscape, and gorgeous views.
The trail rises almost 1800 feet before peaking on the spine of the Kuli'ou'ou Ridge offering sweeping views of the dramatic landscape. The trail is accessible year-round and dogs are allowed.
The Hardest Hikes on Oahu
Looking for a major challenge? These are some of the hardest hikes on Oahu. Make sure that you're well prepared with food, water, and plenty of time.
Koko Crater
This challenging hike features 1.8 miles, and an elevation gain of 820 feet. The trail consists of over 1000 steps along an abandoned railroad track running to the top of the crater rim. You are literally following the railroad tracks straight up the mountains. The tracks were used in times past to haul cargo and supplies up the mountain top.
Surprisingly, this trail is generally crowded with lots of hikers, tourists, and athletes. It's considered difficult because of the terrain and the elevation.
Stairway to Heaven
Let me preface this: Currently, this hike is illegal. That seems to just make it more desireable for some adventurers, though. The Haiku Stairs are also known as the Stairway to Heavenm, and is one of the more popular, exciting and controversial hikes in all of Hawaii. People travel from all over the world just for this one hike and it's easy to see why.
Originally built in the 1940s by the U.S. Navy, this unique staircase leads to an old radio transmitter at the top of the mountain. The stairs were open to the public until the 1980s when they were damaged by a storm and were deemed unsafe.
The hike is currently illegal and there are guards posted at the bottom to deter people from trying to enter. You can be fined up to $1000 if you're caught so this is definitely not one to risk. Still, we felt compelled to at least list it here. There has been talk about repairing or upgrading the stairs or simply tearing them down.
You can hike the legal way up the Moanalua Valley Trail, but it is much longer and more difficult. This trail is 10+ miles round trip and can take anywhere from 7 to 10 hours. However, the views along the way can definitely be worth it.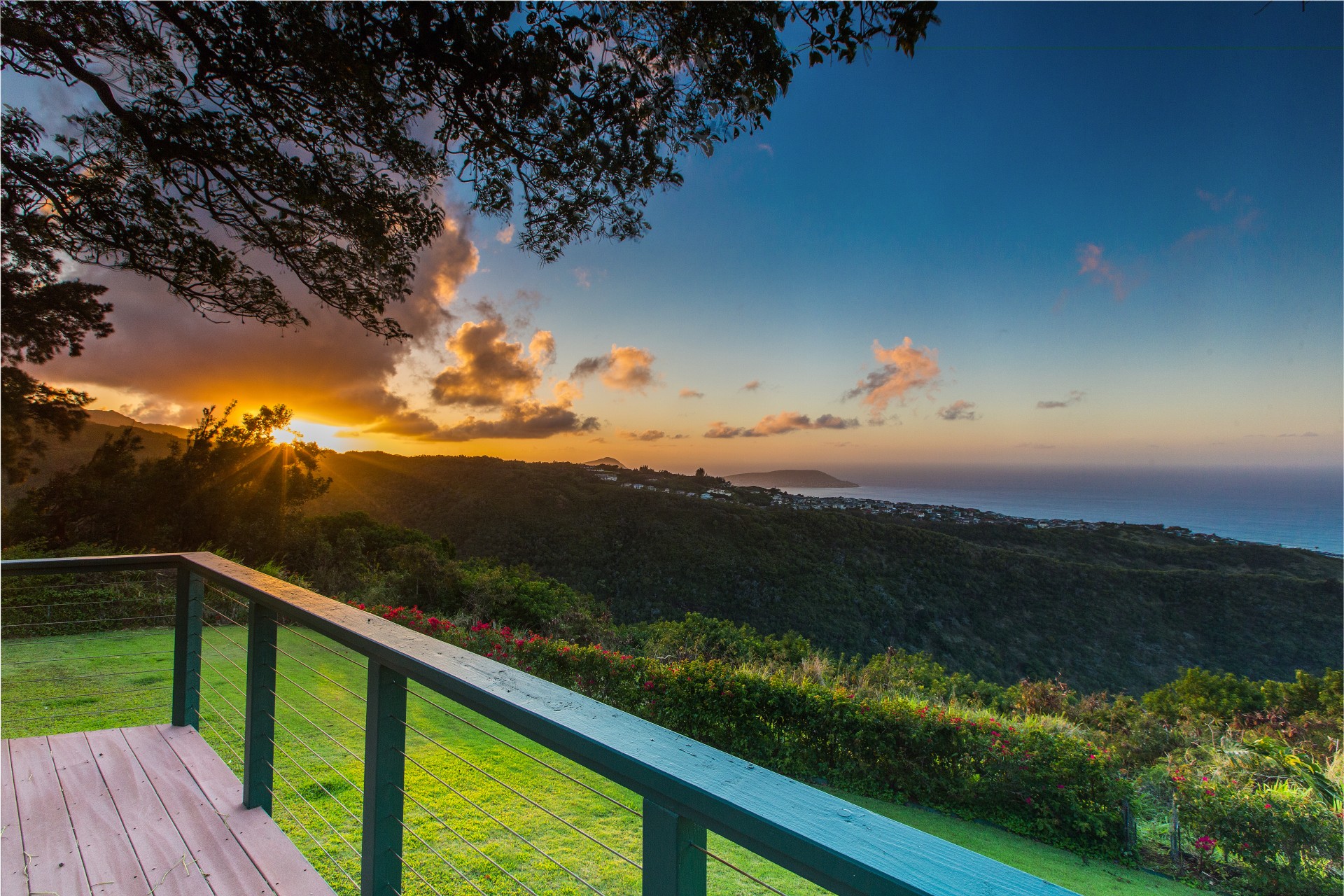 Oahu's most underrated hikes
Kaiwa Ridge AKA Pillbox Trail
This unique trail is a 1.8 mile out and back located near Kailua, Oahu. It has an elevation gain of about 649 feet and follows along the ridge featuring stunning views of the water and the entire island. It is a short, rocky hike along the ridge and dogs are welcome.
Hikes with amazing views
We've already talked about a few of these but some we haven't.
Waimano Falls Trail
This little hidden gem is accessible year-round and is actually better to visit after a bit of rain, when the pools are full and the waterfall is flowing. You can swim but do so at your own risk - there's no lifeguard.
The hike is located near Pearl City and is just 2.8 miles but it is rated as difficult. Take your time - you're likely to be out for a good 3 to 5 hours on this trail.
Pu'u Piei Trail
This Oahu trail is known as one of the more difficult ones, but has some amazing views that make it worth it. At just 2.5 miles, it can still take over two hours to complete due to the intense incline and lush landscape.
Make sure you stay along the trail as the dense foliage can get a little disorientating. The summit is mostly covered in trees, but you can get gorgeous peaks of the lovely view below.
Honorable mentions
They may not have the best views, the easiest trail, the most challenging hike, or any of the above, but they are definitely ones to not miss.
Aiea Loop Trail
Located in the central Oahu region, this is an easy-going hike at just under 5 miles. It's relatively shaded and flat exploring native trees, lemon eucalyptus groves, native Koa, and lots of other Hawaiian plants, trees, and animals.
The trail is located on the west side of Halawa Valley, where you can already take in some impressive views just getting there.
Ehukai Pillbox Trail
Located up on Oahu's North Shore and the 7 Mile Miracle is an easy mile and 1/2 there and back trail taking about an hour to 90 minutes. There are severe inclines so it's not necessarily an easy hike, but not too difficult as well. True to its name, there are several "pillboxes" or solid precipices where you can get a beautiful view of the coastline including the Banzai Pipeline and Sunset Beach.
Olomana Trail
This 4.4-mile trail is located near Kailua and offers a beautiful forest setting recommended for very experienced adventurers. It features nearly 1900 feet in elevation and is a strenuous hike with amazing views once you make it to the top. If you're afraid of heights, however, take some precautions with this hike.
(Check with current trail information as entrance fees and access can change)