Attract your Ideal Buyer in Hawaii
Posted by Scott Startsman on Wednesday, October 26, 2022 at 5:01:36 AM
By Scott Startsman / October 26, 2022
Comment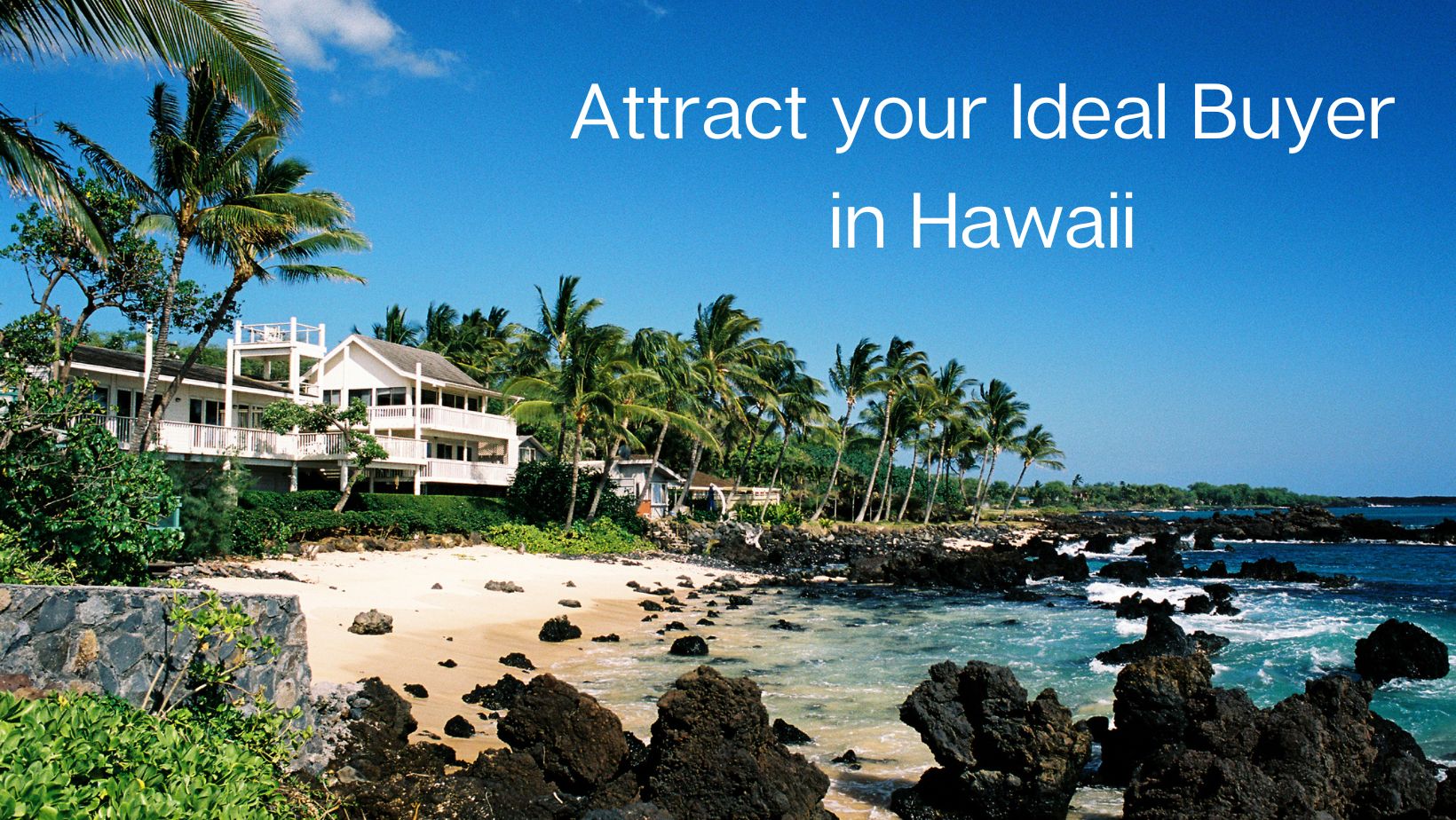 Getting the best offer from a strong buyer is more than just good luck; with the right strategy, you can attract your ideal buyer and we have some tips to help.
Of course, working with the right real estate professionals is totally essential. Contact us to find out how we can help, and in the meantime check out these ideas to prepare your home for a successful sale.
Make Your Home Picture Perfect
Virtually every potential buyer will view your home in an online listing before seeing it in person. This means that the screen appeal of the property, how it comes across in that online listing, is one of the most important factors in the home selling process.
Making sure your home photographs well involves both preparing the home to be as photogenic as possible and working with an experienced real estate photographer. We can recommend photographers that have proven their expertise, and we have a few tips for you to begin getting the property ready for its photo shoot:
Declutter the home, removing anything that doesn't need to be there. Don't forget to remove stacks of mail, pet food bowls, personal toiletries, and shoes near the front door. Imagine a home in a magazine and aim for that level of clutter-free.
Deep clean, preparing every part of the home for a close up. This includes often forgotten parts of the home, like fan blades, window coverings, light fixtures, and baseboards.
Swap out bold design choices for something more neutral.
Not sure what exactly your home needs to stage it for the photos? We are always happy to walk through and give professional suggestions to help you get your home ready to put its best foot forward.
Get the Price Right
Pricing your home well is essential both for attracting the ideal buyer and getting the most out of the deal. If you price the home too high, you will likely end up lowering the price, potentially after a deal has fallen through because of an issue with an appraisal. On the other hand, if you price it too low you may not be on the radar of your ideal buyer, and may end up leaving money on the table.
Getting the listing price right depends on a thorough, working understanding of the market, the demand for a home like yours, and comparable properties in your area. Deferring to the professionals you are working with will be in your best interest.
Highlight Unique Features
Make sure you share with your agent what you love about your home. As they prepare to market the home, or even reach out to colleagues in their professional network before the listing is active, they will want to know what unique features make it stand out.
This might include how close your home is to a favorite hiking trail or beach, the unique angle you have for sunset views, or the way morning light comes into the kitchen. Whether big or small, highlight the unique features you love about the home, which just may become a selling point for your ideal buyer.
Want to learn more about a successful home selling experience in Hawaii? We have helped many people sell their homes to their ideal buyers for their ideal price, and we are ready to help you, too. Contact us any time to learn more! Sell a home in Oahu.