Alia - New Luxury Tower Coming To Our Kaka'ako
Posted by Scott Startsman on Sunday, December 18, 2022 at 9:07:55 AM
By Scott Startsman / December 18, 2022
Comment
Alia is a new Kaka'ako condo project that's going to redefine luxury living. This landmark project is being developed by the Kobayashi Group, an esteemed local developer with long-standing family roots on the island. The developer is highly regarded for their expertise in luxury development. The Kobayashi Group developed Hokua, which was truly the first luxury tower on the island and remains a highly sought after Kaka'ako condominium project. Learn specific details about the new condo project Alia, here.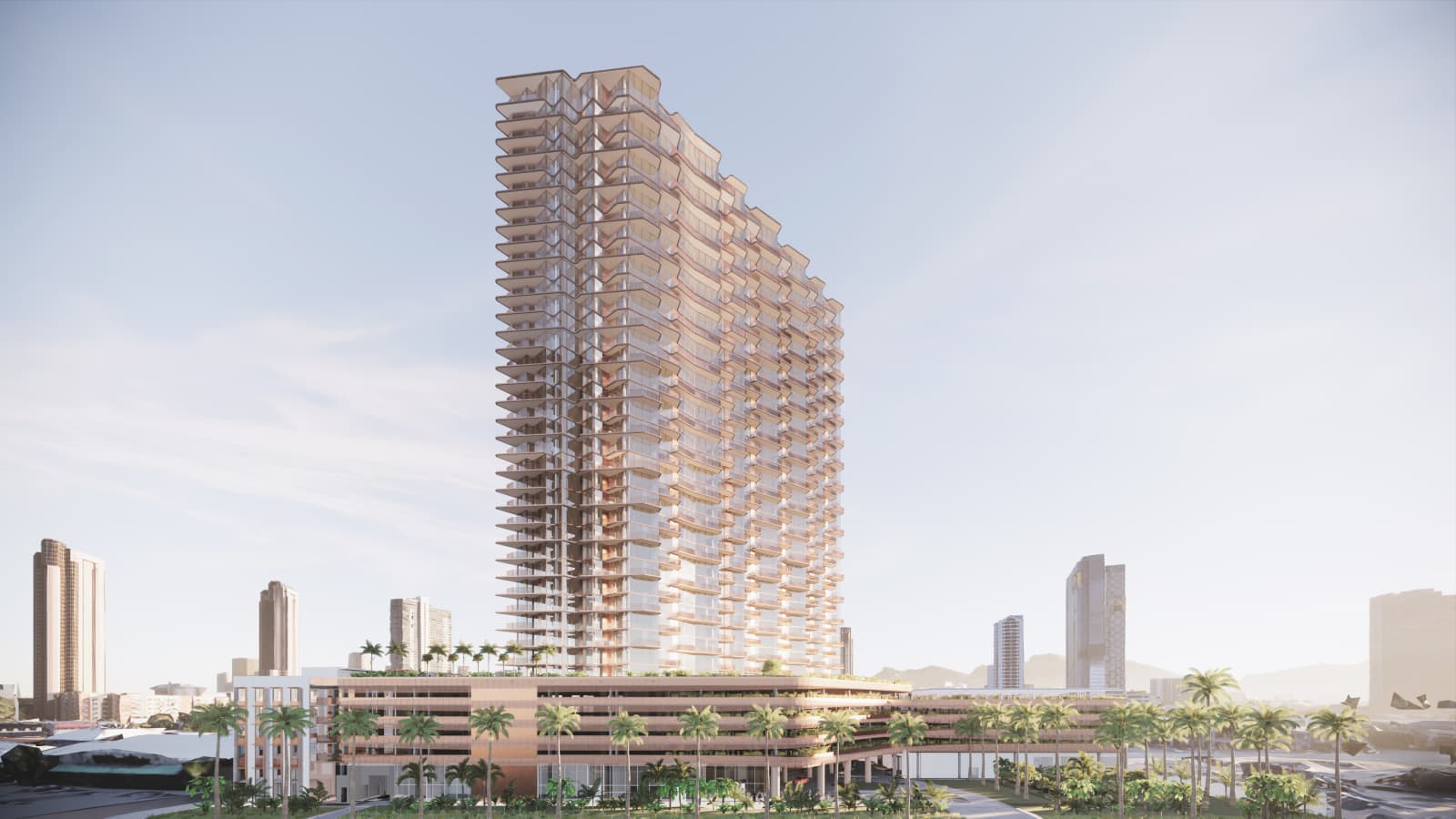 This rendering was created by the developers of the neighborhood, who we are not associated with. All information is subject to verification.
The group has a strong local following, inclduing in another successful ultra luxury condo the company developed, Park Lane Ala Moana. There's great confidence in the developer that they will produce a project of exceptional quality. The developer also teamed up with Howard Hughes to raise another luxury Kaka'ako condo, One Ala Moana. Alia is the developer's latest solo venture and may be its best yet.
The Neighborhood - Our Kaka'ako
There are three highly simplified tenets of real estate: Location, location, and location. Alia Kaka'ako has the perfect location that will provide its residents with sweeping views of the ocean. It's located on the edge of Our Kaka'ako and is right next to Ward Village.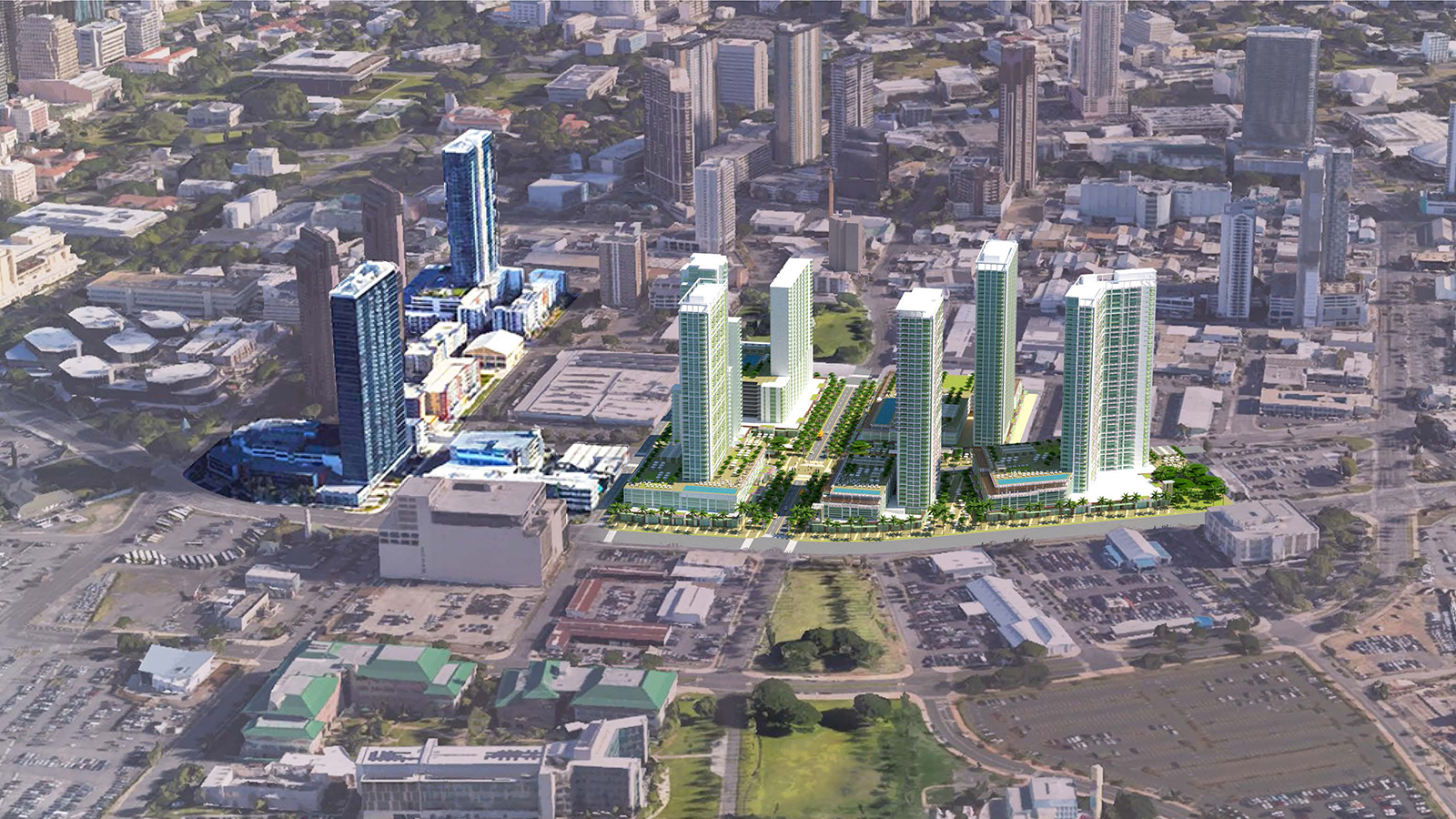 This image was created by the developers of the neighborhood, who we are not associated with. Towers on the righthand side of the above image are renderings of future projects in Our Kakaako that are part of Increment II and have not yet begun construction. All information is subject to verification.
Our Kaka'ako was created with the vision of being a 21st century living community that fosters a vibrant urban island culture with health, natural beauty, and sustainability at the forefront. The community has a creative, bustling energy and has rapidly become a popular place to live and work in.
The Project - Alia
The tower will be built on a larger parcel of land, enabling it to be angled to achieve perfect views from every unit. This incredible form won't be without function. Since luxury towers tend to be less dense and consequently can have higher maintenance fees, Alia Our Kaka'ako is being built to maximize power efficiency and sustainability.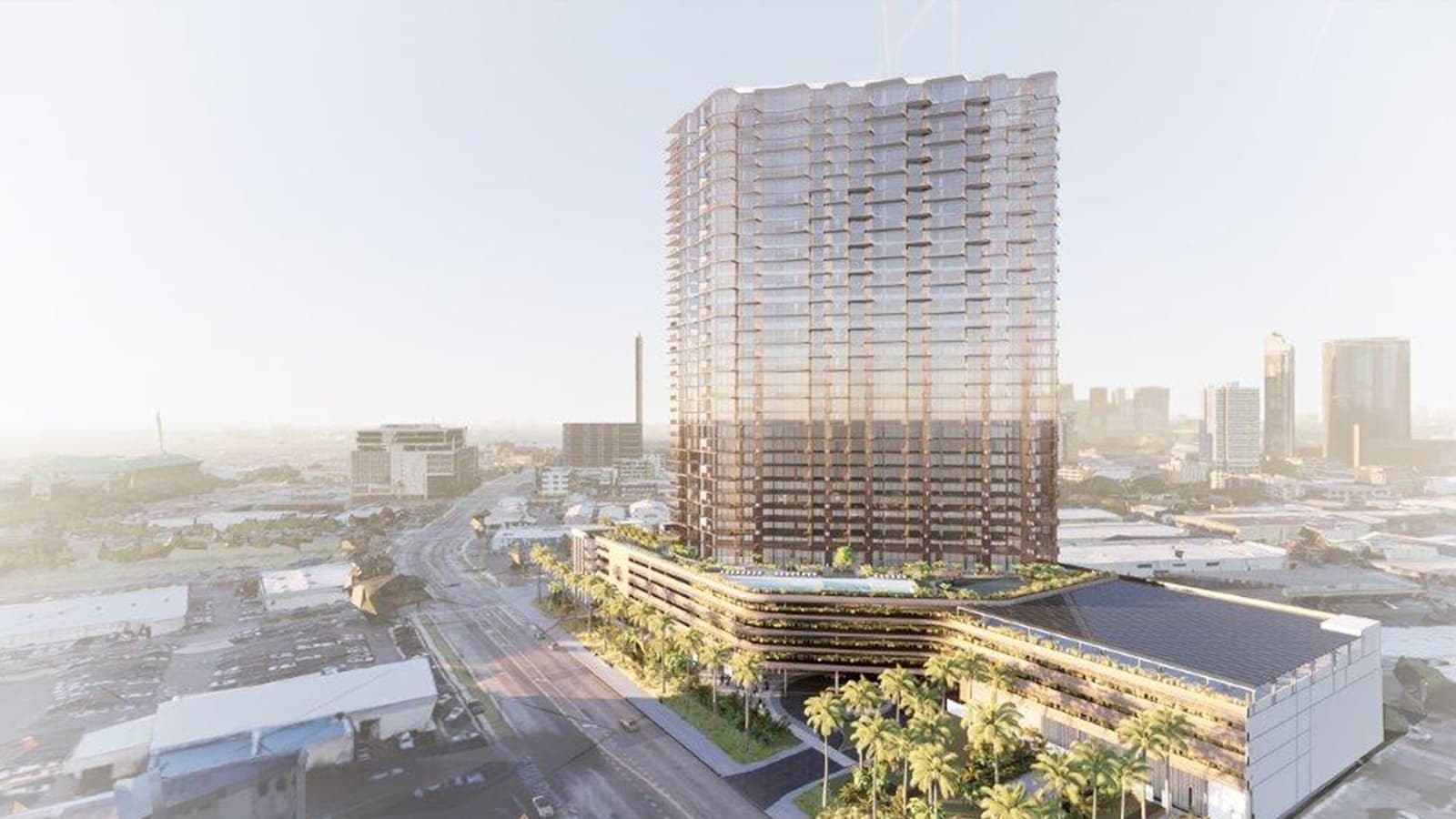 This rendering was created by the developers of the neighborhood, who we are not associated with. All information is subject to verification.
Photovoltaic technology will be utilized on part of the project to help reduce energy costs. The thought-conscious designs will include some design features for every Alia new condo, ensuring that units are shaded from the sun during certain times to reduce energy costs and make the units more comfortable to live in.
To top it off, Alia will have some of the best views in the neighborhood - as it is near a bend in the road and is a front row tower.
Alia's Price Range
People moving to Hawaii or those looking to purchase a second home will particularly like all that Alia has to offer. The project's location provides it with a unique ease of access that makes it a great option for second home buyers. Rail transit isn't too far away and the airport remains easily accessible. With impeccably-designed floor plans, world-class amenities, and the convenience of being able to just lock up and leave, this Kaka'ako condo project is a great fit for people on the mainland who want to buy a second home in Hawaii.
These Alia new condos for sale are well-suited to a diverse range of buyers. Local buyers who are interested in condo living and local owner occupants will find the units on offer to be among some of the best on the market. Of all the Alia new condos for sale, some will be affordable housing units when they do become available but the majority will remain market rate units. Prices, though not announced yet, are anticipated to be on the luxury scale which has typically been around $1.0mil and up.
A Tower With Access To It All
It may seem like a dream to have most of what you need close by while having decent space in the tower and being so close to the ocean. At Alia Our Kaka'ako, that's what your reality will be. Its location enables you to enjoy the best of both worlds. Ward Village is literally at your doorstep with over 30,000 sq ft of commercial space that includes a grocery store anchor, amazing restaurants, bars, entertainment venues, and a plethora of community amenities. All of it is a short walk or Uber ride away. You're not going to have to leave the neighborhood for anything.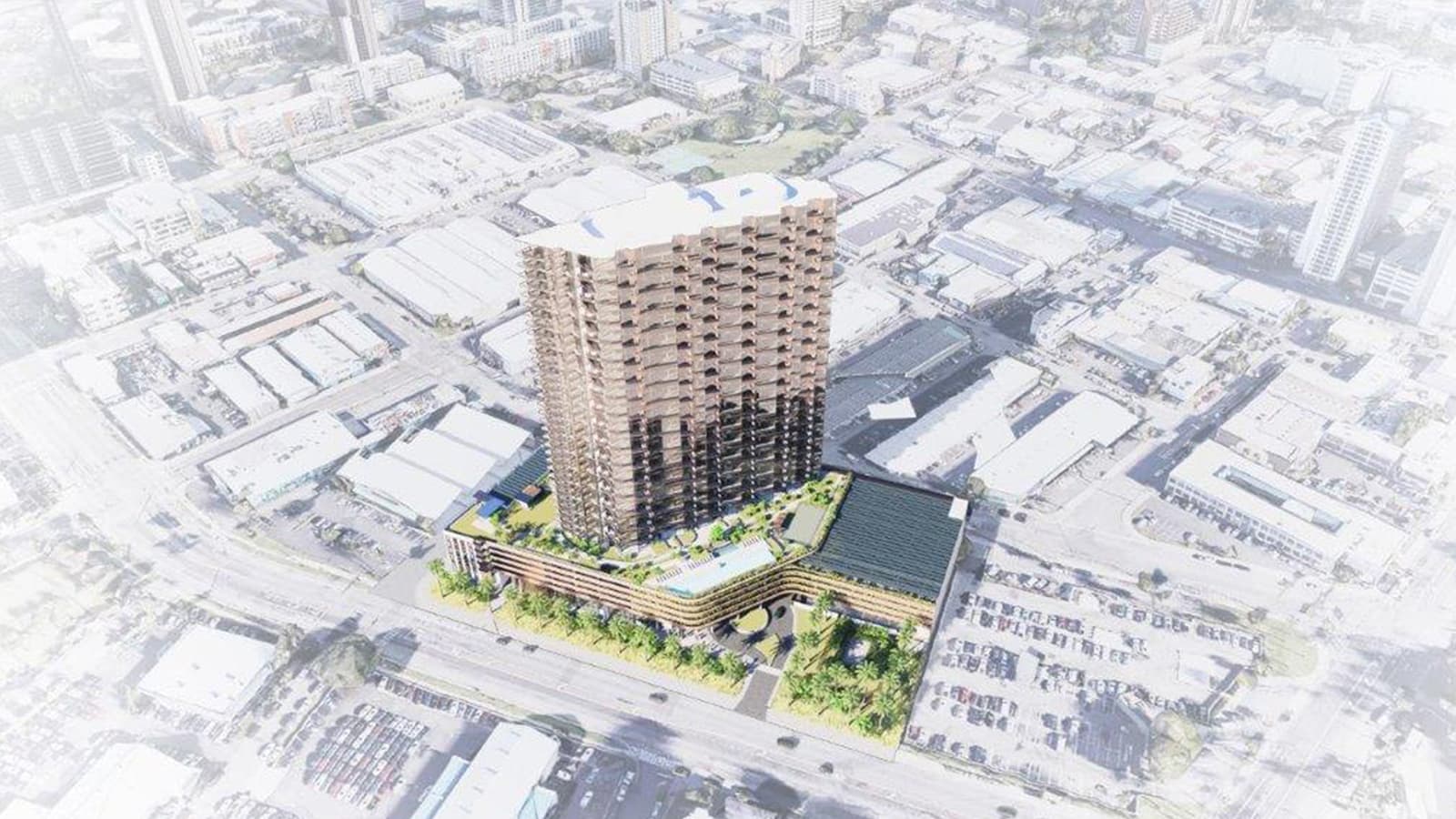 This rendering was created by the developers of the neighborhood, who we are not associated with. All information is subject to verification.
Salt At Our Kaka'ako is just a stone's throw away. It's a bustling shopping center filled with local boutiques, great restaurants, cocktail bars, cafes, and event spaces. There's an H-Mart in the community with another grocery store anchor coming soon while Whole Foods isn't that far either. Even the Kaka'ako Farmers Market is basically next door and Ala Moana beach park is a short 3-block walk.
The new condos Alia has to offer put you right in the heart of Kaka'ako with easy access to everything you need. You'll move into your new condo with the peace of mind that all of the amenities and conveniences required for a modern and holistic lifestyle are within reach while you enjoy some of the best ocean views on the island. Alia Our Kaka'ako is the perfect representation of modern oceanfront living.
Projects that can provide such an elevated lifestyle tend to be quite rare. At Alia, you enjoy uninterrupted ocean views, and the ability to get in the ocean within minutes and be outdoors in a very walkable community while also having the best in modern retail, hospitality, and entertainment in extremely close proximity. There are great private schools in the area so if you're looking to move with children, they'll have the platform they need to excel in life.
Inquire about Alia new condos for sale
With Alia providing the oceanfront lifestyle of your dreams, all that's left to do now is to work with a specialist that can guide you through the process of buying in a new development project. We take great pride in helping clients find the perfect homes and communities that suit their lifestyles. Reach out at 1- (808) 435-7754 or fill out the form below for a consultation about your options in Alia. You can learn more about the details of new condos for sale at Alia, here, or fill out the form below.