Aging in Place in Hawaii in 2023
Posted by Scott Startsman on Wednesday, April 12, 2023 at 5:19:47 AM
By Scott Startsman / April 12, 2023
Comment
Hawaii has long been a top choice for retirement. Many people dream and strategize for decades before retiring to Hawaii, where they can enjoy their ideal climate and lifestyle. If you are considering spending the latter years of your life on the island, you may want to keep aging in place in mind as you begin house hunting. Finding a home that can continue to be functional and comfortable as your mobility and health needs change is essential for making aging in place a reality.
We can help you find the home that meets your needs now and later on the island. To learn more about homes for sale on Oahu, contact us any time.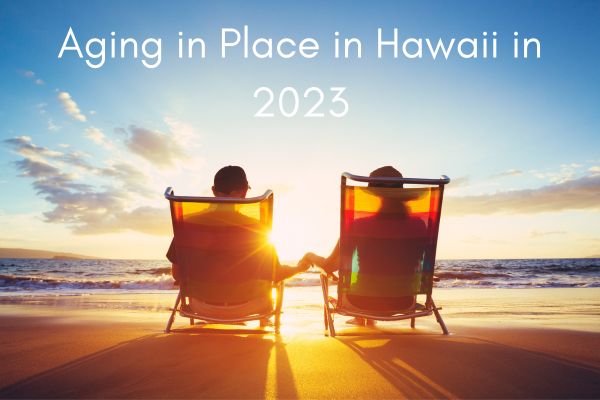 What is aging in place?
Aging in place is a goal for many people, even if they are unfamiliar with the term. It is the idea of staying in your own home as long as possible as you grow older, rather than moving to an assisted living or retirement facility.
Surveys tell us that the majority of Americans would prefer to age in place, in the comfort of their own home, even if that means hiring help for household or medical tasks. If you hope to do this, it is important to keep this future goal in mind as you are house hunting.
You may find that you want to only look at homes that are already prepared to accommodate aging in place, or you may want to make note of renovations that will be required to make aging in place a realistic goal in these homes.
What does a home need to have for aging in place?
While the answer to this question will vary, there are some features that are generally accepted to be a good idea for aging in place. These include:
A bedroom and full bathroom on the main level of the home, in case mobility with stairs becomes an issue.
Wheelchair accessibility at the entrance to the house, in the kitchen, and in at least one bathroom.
A low maintenance home, in good condition without impending repairs needing to be done.
A property that is manageable, either because it is small with low maintenance plants, or will be able to be cared for by a landscaping company.
Space for an overnight home health worker to stay, if necessary.
Adequate lighting, including natural light during the day and automatic or motion activated lighting in hallways during the night.
Why is Hawaii a good location for aging in place?
Hawaii is a great place to retire for many reasons. On Oahu, you will enjoy a beautiful climate without hazardous winter conditions, great healthcare, and the opportunity to enjoy a vacation lifestyle outside all year long.
Aging in place in Hawaii is a realistic goal because there are many homes that are either located in low maintenance condo communities, are set on small properties that are easy to manage, or are single story homes that are already prepared to be mobility-friendly. When you begin to create your wish list for your home, we can help you identify the ideal property to make aging in place in your dream location a reality.
Ready to learn more or begin the search for houses for sale in Hawaii? Contact us any time.