ABC's of Oahu Real Estate Investing
Posted by Scott Startsman on Saturday, July 1, 2023 at 1:15 AM
By Scott Startsman / July 1, 2023
Comment
Living in Hawaii isn't the only reason why people from the mainland and across the globe buy real estate here. While it's true that Hawaii is one of the most beautiful places in the world to call home, it also has a thriving residential real estate market that provides great investment opportunities.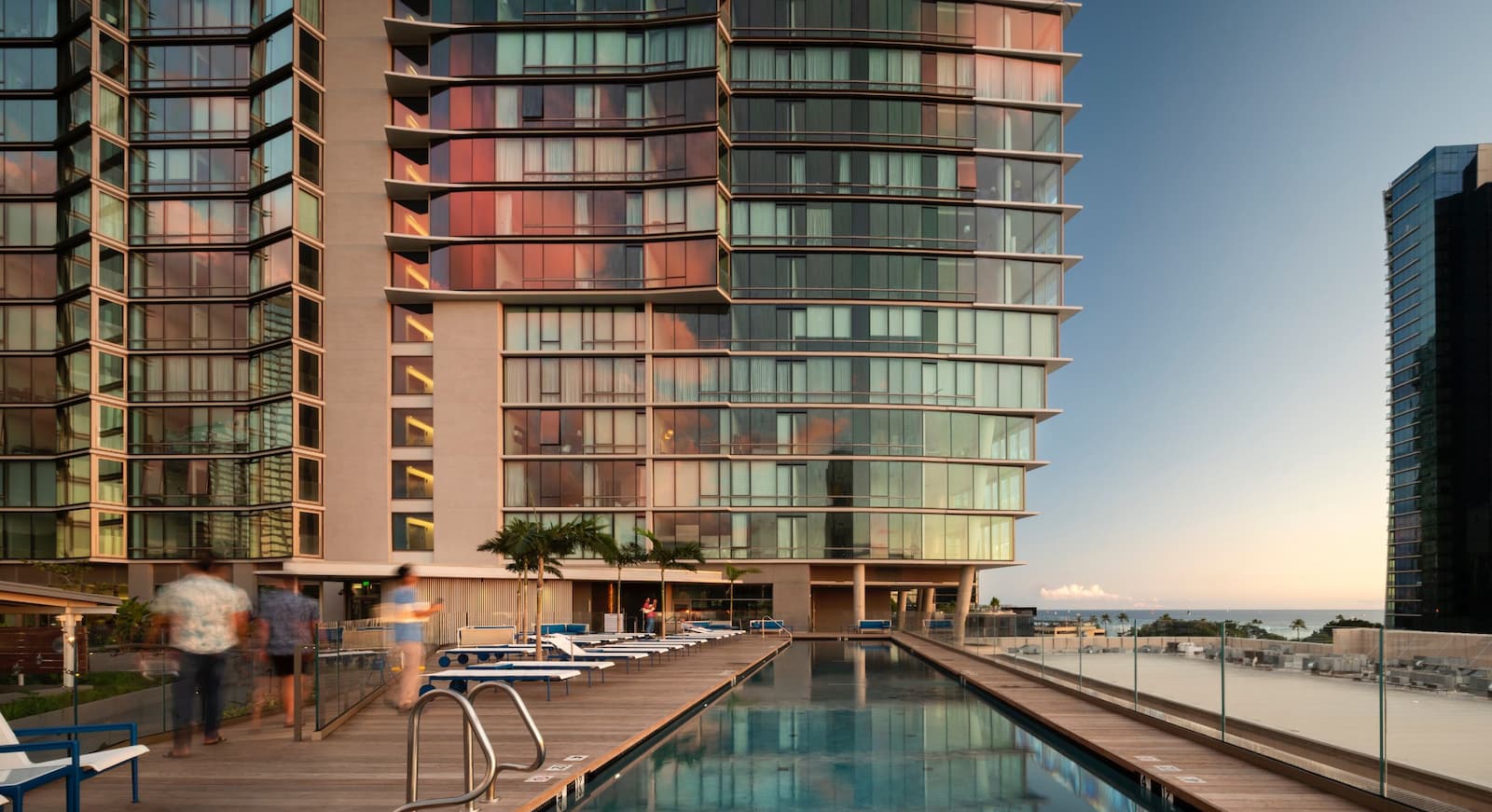 If you've been looking to invest your hard earned money somewhere, Hawaii may be a great place for you to consider. Here are some of things you should know and understand about investing in Hawaii Real estate
Getting into Hawaii real estate can indeed be expensive compared to other places but the market has historically outperformed others over time. So despite the higher barrier of entry, these investments tend to perform very well in the long run. This post will provide you with a general overview of the basics of investing in Hawaii real estate.
Oahu Real Estate historically appreciates well
Real estate on Oahu has historically appreciated very well. Data from the Honolulu Board of Realtors shows that the median sales price of a single-family home and condo on Oahu has increased 596.7% and 467.9% respectively from 1985 through 2022. The Federal Housing Finance Agency's House Price Index measures changes in single-family home values from all 50 states.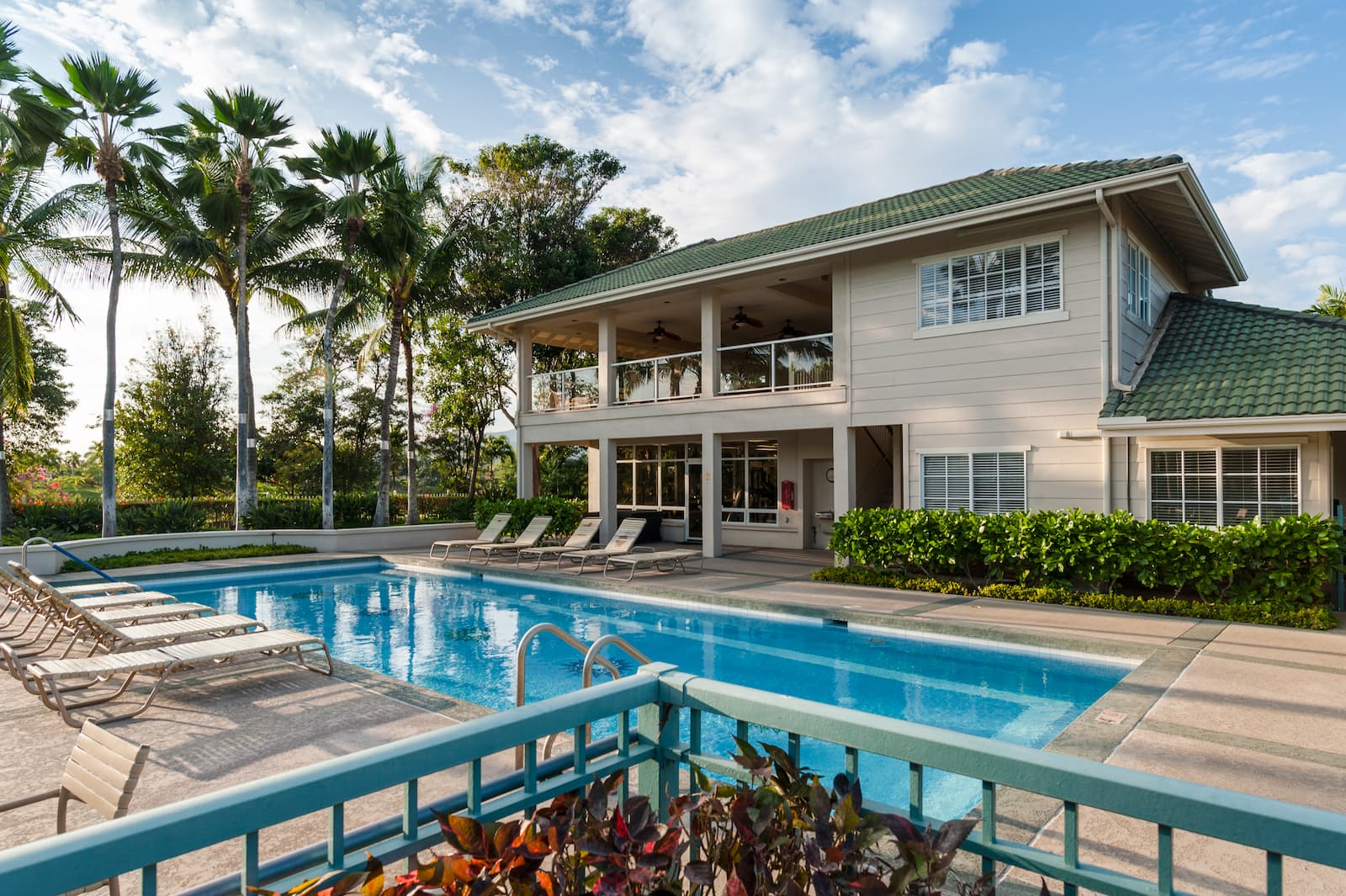 Its data shows the five-year appreciation for a single-family home at 56.1% and a cumulative appreciation of 286% since 1991. Whichever way you look at it, it's evident that real estate tends to perform very well here, which means the longer you hold a property here in Hawaii, the better it tends to perform.
The supply and demand gap remains a big factor. There's only a finite amount of land available in Hawaii and the demand for real estate is consistently high. The shortage of enough units leads to an increase in price for those that are available. You can make a good return on your investment simply by buying and holding the property.
Related: Hawaii Real Estate Market Stats
Use leverage for exponential returns
When used smartly, leveraging is an incredible tool for building wealth in the real estate market. What you're effectively doing is using someone else's money, in this case the bank's, to buy a property and then use the rent that your tenants pay you to pay off the mortgage. With as little as 20% down, you can start your Oahu real estate investing journey and then just sit back to reap the rewards in the long run.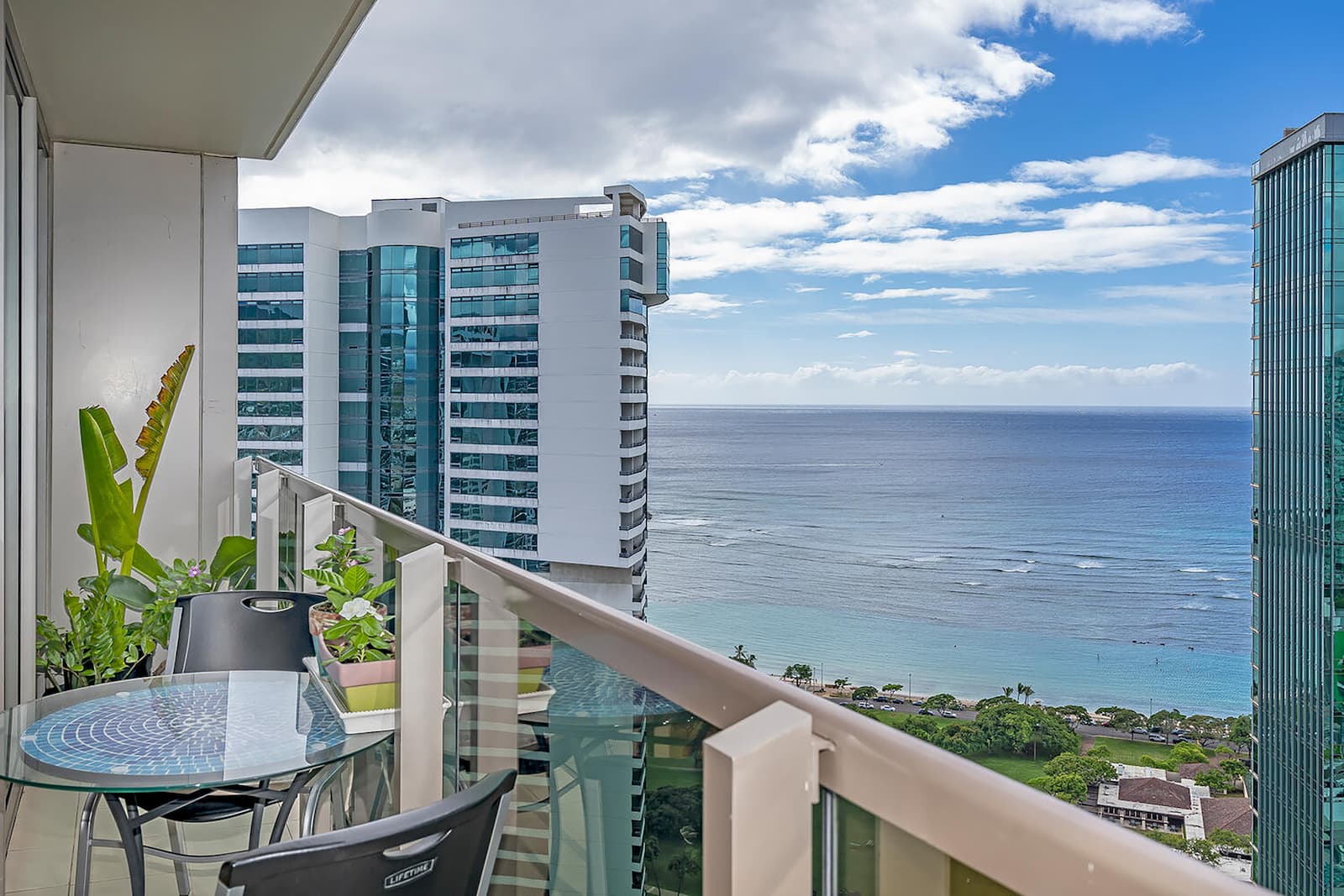 Do keep in mind that it typically requires more money down to breakeven here on Oahu, ideally in the range of 35 - 40% down. Banks are willing to lend money based on your financials and the properties rental numbers. With the bank putting up the bulk of the money, you buy the property and rent it out. The payment from your tenants is used to pay off the mortgage and whatever's left is your positive cash flow, it's passive income that can be used to further grow your real estate portfolio.
Over time, the loan on the property will be paid down by the tenant and you'll own it free and clear. During this time, the property would have appreciated considerably, so you now have an asset that cost you a fraction of the original cost and now you own the entire property outright free and clear, for which the tenant bought you by paying off the loan.
Achieve consistent cash flow
Maximizing cash flow should be a top priority for anyone investing in real estate. With enough cash flow, your property will effectively be paying off its own mortgage while providing you with passive income. It's the simple formula that countless people have used to build generational wealth through real estate.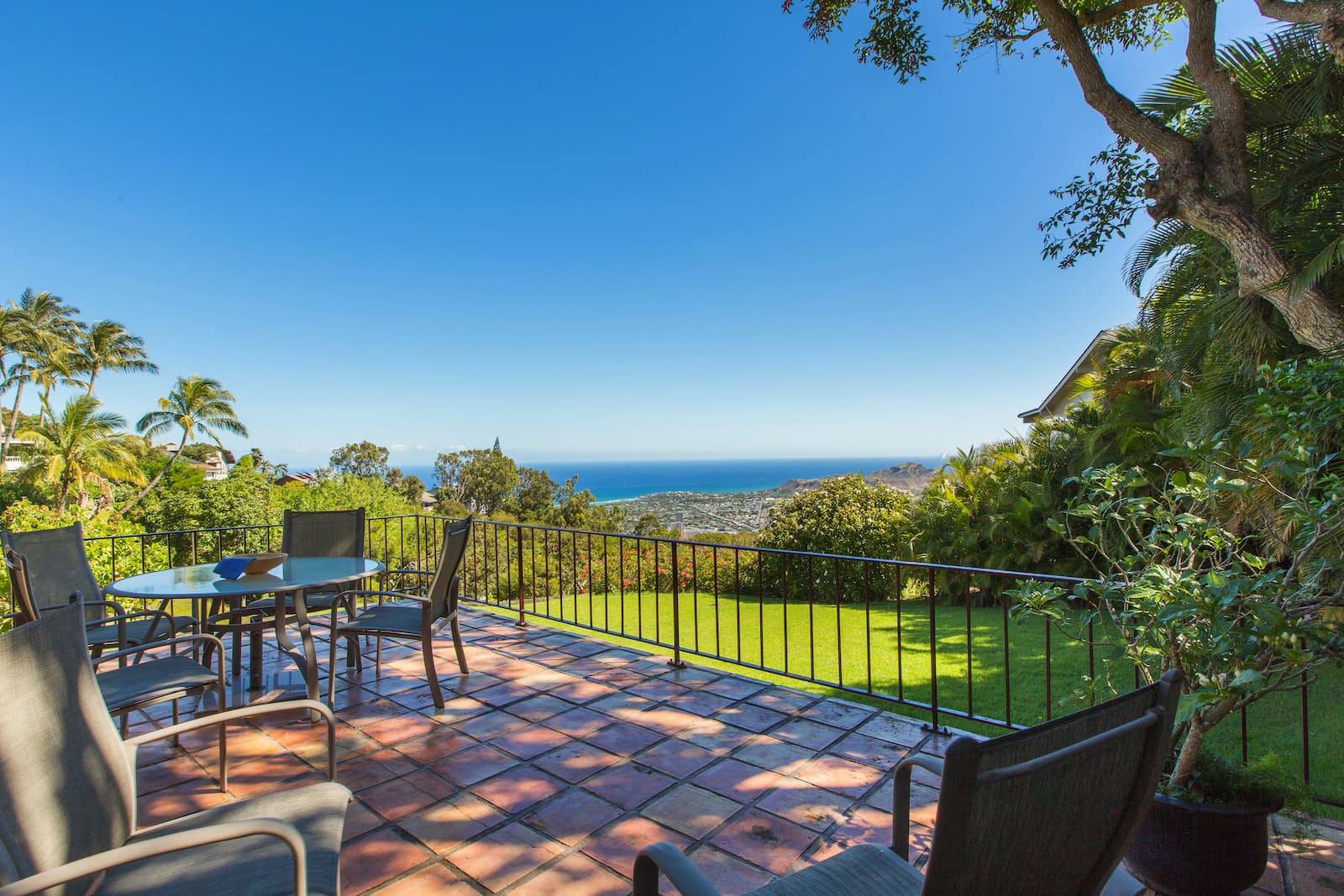 Oahu has a very strong rental market and the high demand means that it's unlikely your property won't get a tenant fairly quickly as our vacancy rates are typically low. The median rent for a one-bedroom and two-bedroom apartment in Honolulu is over $1,800 and $2,430 in 2023 respectively.
Many real estate investors on Oahu also buy properties as vacation rentals. The average daily rate for a vacation rental on Oahu is up 14.3% in February 2023 compared to the same period last year and up a whopping 59.5% vs February 2019. Demand for vacation rental units has also increased 7.7% since last year.
Tax deferral and depreciation benefits
You'll typically have to pay capital gains tax when you sell a property. There is a way to defer that tax payment by utilizing something known as the 1031 exchange. It's a tax deferment offered by the government that lets you defer capital gains tax on the sale of a property as long as you utilize the proceeds to buy another property.
For example, you made $200,000 in taxable capital gains on a property sold for $1 million in New York City. At the 15% federal capital gains tax rate, the tax payment will be $30,000. If you reinvest the proceeds into a real estate property on Oahu by way of a 1031 exchange, you can defer the capital gains tax payment. There's no limit to the number of 1031 exchanges that you can do so it's entirely possible to keep rolling funds into new properties to build wealth while minimizing tax liability.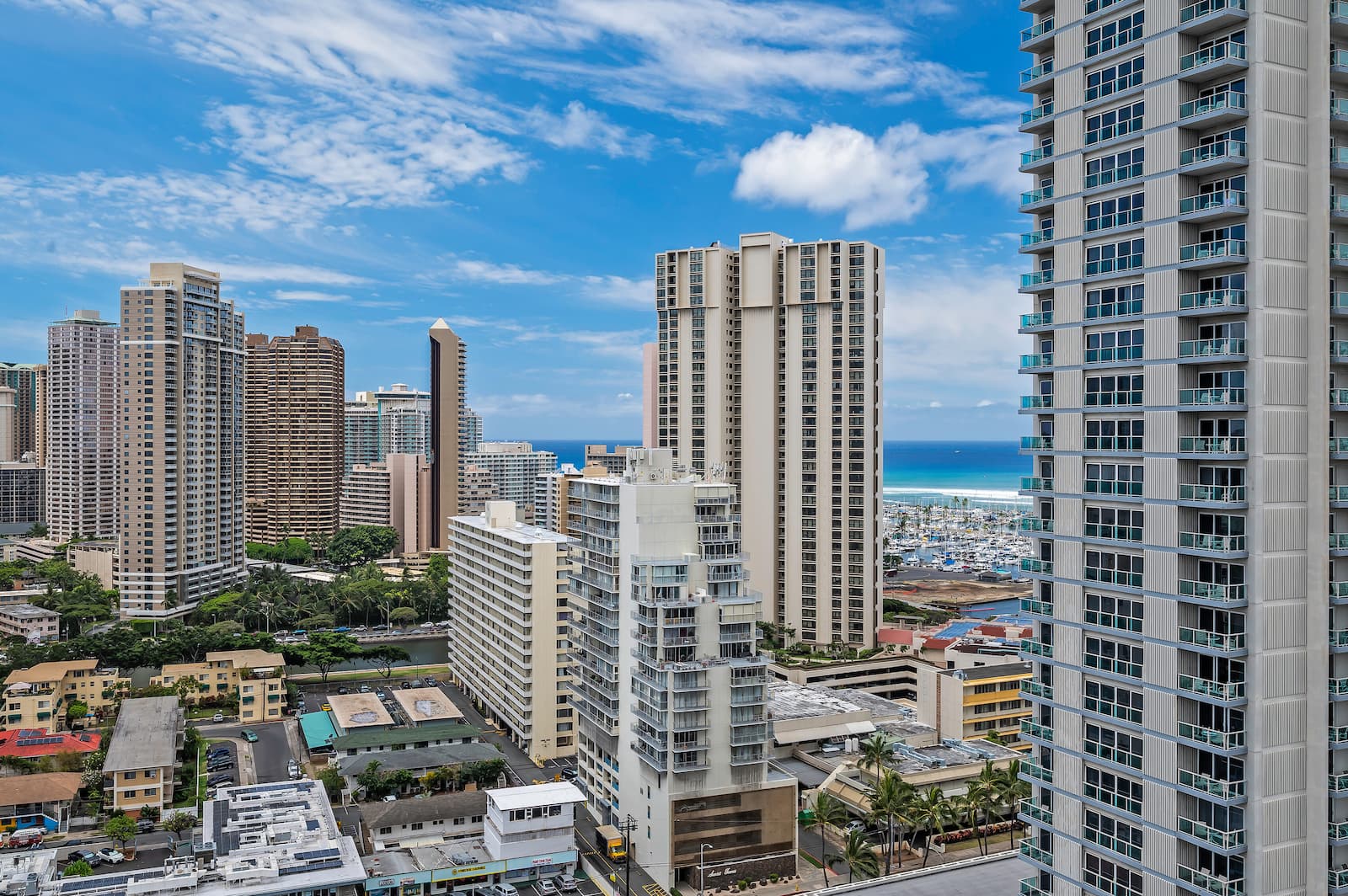 It's pertinent to note that this is just a simple example. There will also be state and city capital gains taxes to consider in addition to other deductions. The properties in a 1031 exchange must also be of a like-kind for the tax break to be applicable and they must be purchased for the same purpose of business or investment. It's best to consult with your tax professional when considering a 1031 exchange to ensure that you comply with all tax obligations.
If you're buying a rental property, you can also take advantage of real estate depreciation. This enables you to deduct the costs of buying and improving the property over its useful life, thereby reducing your taxable income. The IRS has specific rules regarding depreciation so it's best to consult with your tax professional to be sure you're accurately claiming any deductions you may be eligible for.
Related: What is a Hawaii second home as defined by the IRS?
Real Estate is inflation-resistant
Oahu real estate investments can act as a hedge against inflation. As the cost of living rises, so does the value of the real estate, making it a valuable asset for long-term wealth building. Inflation simply means that you can't buy as much with a dollar as in the past. For example, if $10 bought you 5 loaves of bread in 2013, you may only be able to buy 2 loaves of bread in 2023. It's the same $10 but the purchasing power has declined significantly.
Real estate is bought for a certain price and if you utilize a fixed-rate mortgage, your monthly payments typically remain the same. The price you've paid for that property doesn't increase even though the property and rental value will increase in line with inflation. As inflation rises, what you're essentially doing is paying off the mortgage with cheaper dollars.
Unlock the fixer-upper potential
When it comes to Oahu real estate investing, you have a lot of options, including properties that can fetch you a decent return once they've been renovated and upgraded. Let's briefly consider some history to understand why fixer-uppers are a particularly lucrative opportunity for Honolulu real estate investors.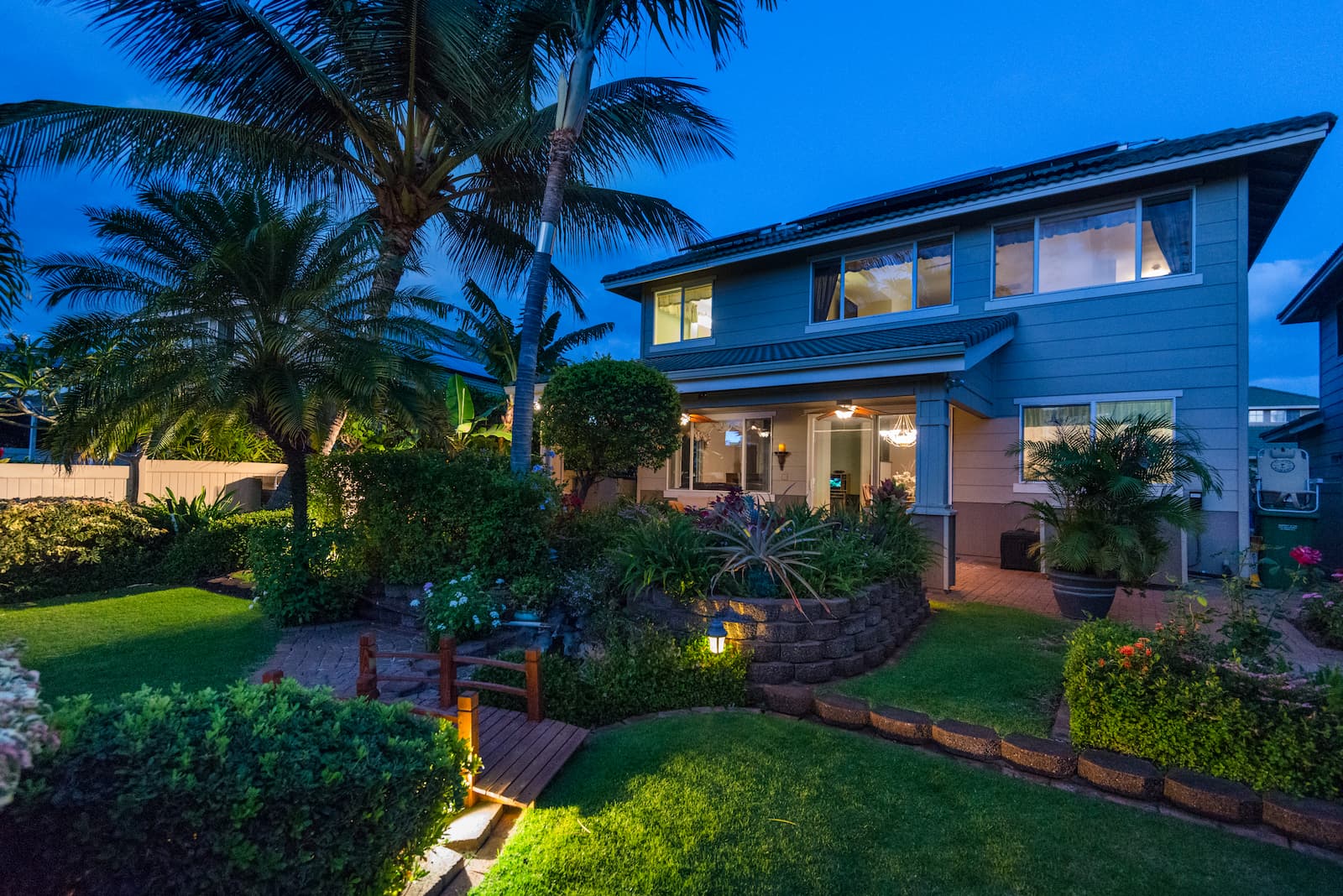 Hawaii officially became a state in 1959 and that led to a significant development boom in the 1960s and 70s. Oahu, the state's economic hub, was developed from the Waikiki, Honolulu urban center away from the urban core. Much of the older inventory traditionally exists in the urban area and since the cost of land is so high, most people don't tear down the old homes but rather prefer to add on or renovate.
Often when older inventory units come on the market, they require a fair amount of maintenance and repair. Savvy investors who have the resources to put money into the project and aren't afraid of a little elbow grease pounce on the chance to buy these properties to transform them into highly desirable homes or rental properties. The value that they add to these properties enables them to achieve a significant return on investment.
It's important to note that this requires some serious planning and patience. This option is best suited to those who have some experience in dealing with fixer-uppers as poor planning and cost overruns can quickly turn these properties into money pits.
Related: What are the Right House Paint Colors for Resale?
Build an ADU to increase value and rental potential
An ADU or Accessory Dwelling Unit is defined as a secondary unit that has its own bedroom, bathroom, and kitchen. It can be attached or detached from the primary dwelling unit, i.e. the main house. You can construct ADUs on a single-family lot here on Oahu (with restrictions), so you're effectively building two separate homes on a single lot. You're not allowed to sell the ADU separately but building it will end up increasing the value of the entire property.
ADUs can be rented out so you can increase the rental potential of the property. Bear in mind that a minimum six-month rental time frame is required for ADUs. Even if you're living in the main house, you can have the ADU rented to generate additional income.
These strategies result in a stronger IRR
Investing in Oahu real estate can ultimately achieve a strong IRR, often times better than IRR's from mainland investments. IRR or Internal Rate of Return is a metric to estimate the overall return you can generate from an investment. The higher the IRR, the better the investment. For real estate investments, the IRR will be the overall performance that the property will generate in the time frame you own it.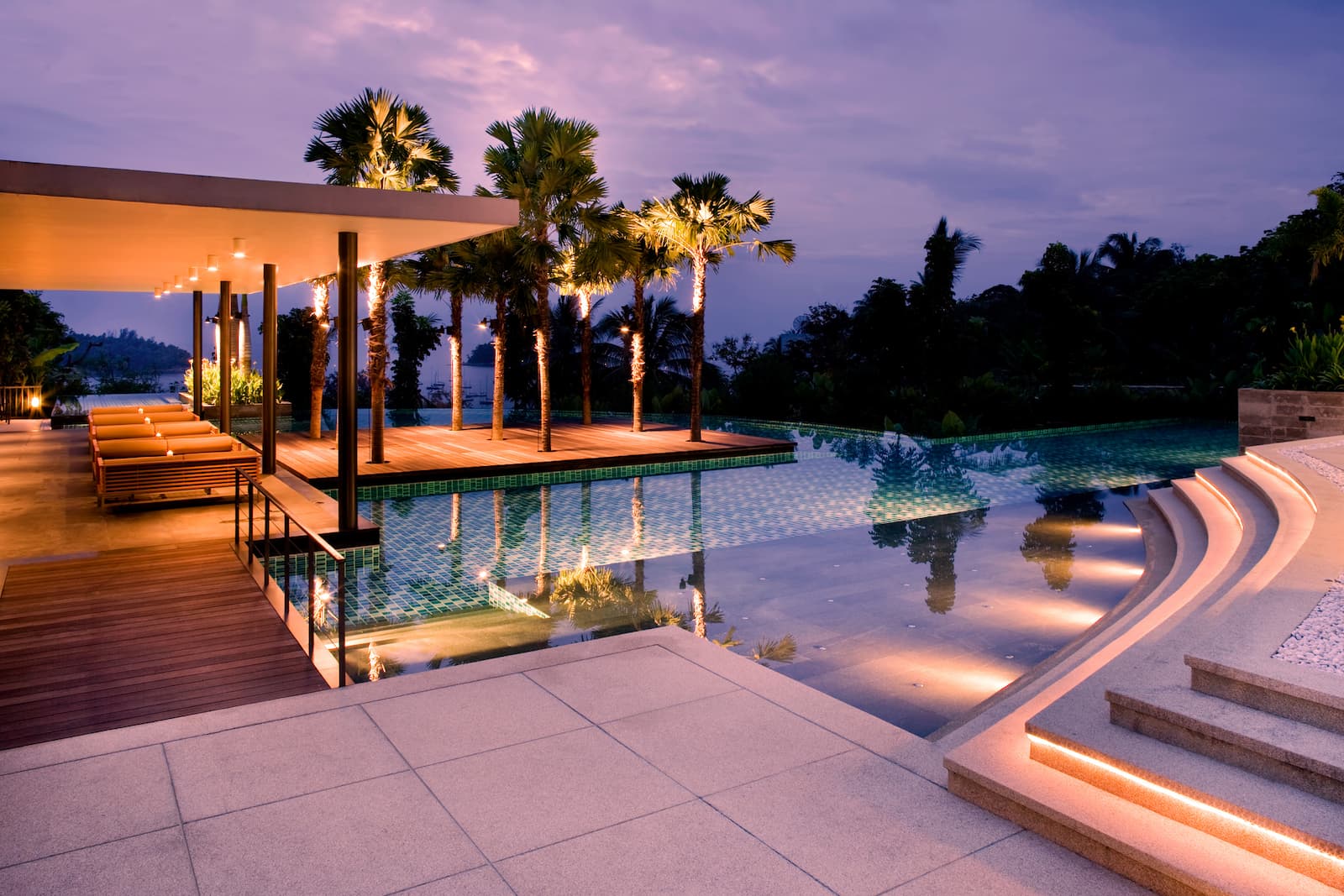 You have several methods at your disposal that can increase the IRR. From leveraging, relying on consistent property appreciation and rental appreciation in Oahu property over time, and unlocking additional value through improvements or the construction of ADUs, there are multiple steps you can take to extract the best return on your investment.
Buy low, sell high with new condo development purchase
New condo developments are regularly launched on Oahu. These condo buildings typically take 3 years or more to build. If you get in early, you can contract to buy units in a tower before construction even begins on the project at a fraction of the price, since you only need to pay a small percentage (up to 20% of the price) upfront in the form of a deposit.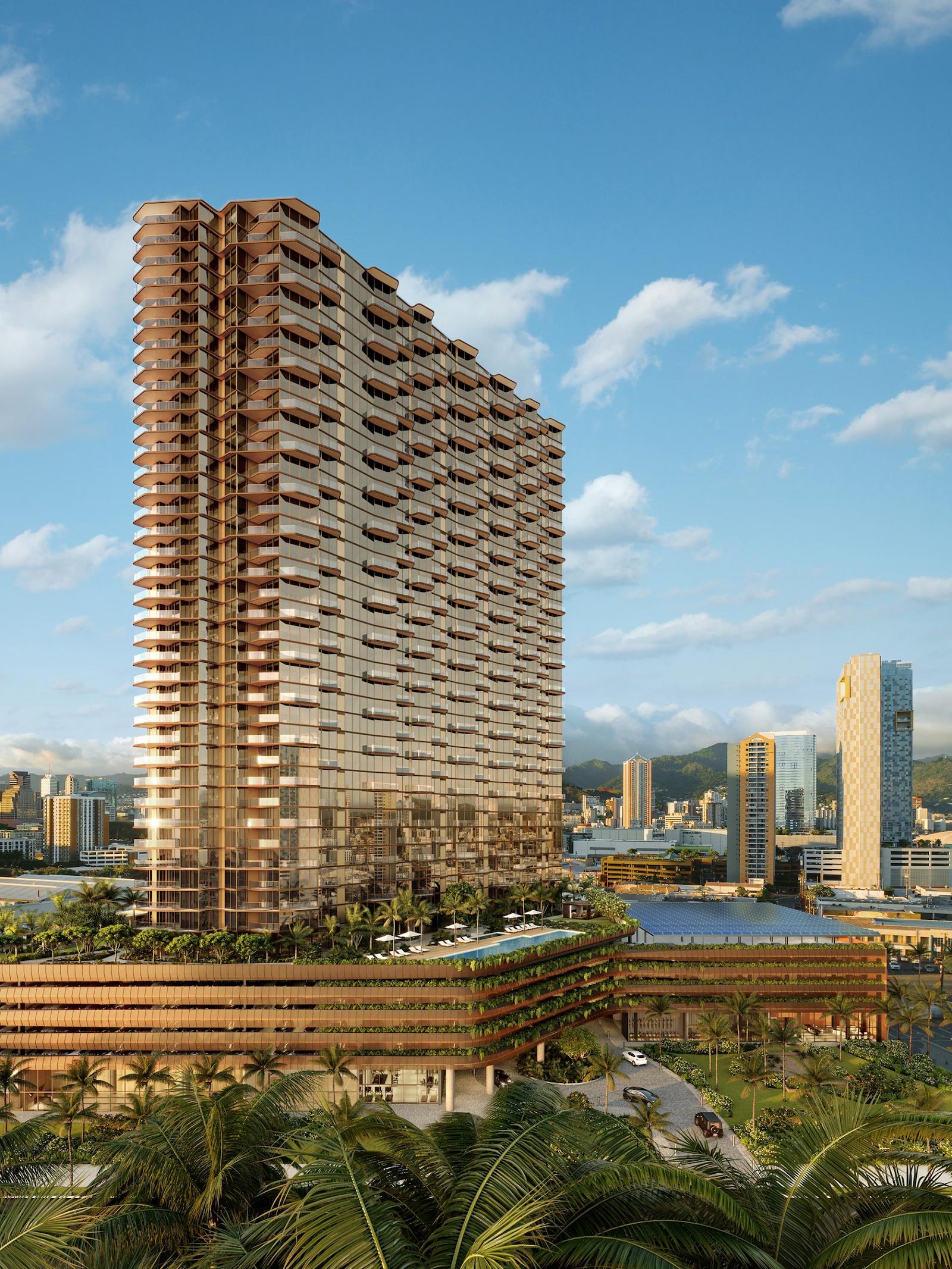 You have no carrying costs for roughly 3 years. That's typically how long it takes for a new condo development to finish construction and be handed over to customers. At the time of closing, you will typically have three years of market performance as the property value typically continues to appreciate during that time so once the project is completed, you have multiple options. You can either cash in on that appreciation by selling the unit at a considerable profit or close the transaction and hold the property with equity built-in.
Related: What are New Development Projects on Oahu and how do they work?
Hawaii real estate investments make a strong retirement portfolio
A stable and secure retirement is part of the American Dream. A real estate investment in Hawaii will be a smart addition to your retirement portfolio. As highlighted above, there's incredible potential for long-term value appreciation in the state's real estate market. Even if you don't plan on retiring for another 20 years, buying a property now will set you up nicely.
By then, whatever you buy right now will probably be paid off, thus providing you with a very valuable asset in your golden years. It will also provide a stable source of income, enabling you to enjoy life without having to worry about income. You can even buy a property right now to make it the retirement home of your dreams down the line, thus maximizing the return on investment before you ultimately decide to use it yourself.
Ready to invest in Hawaii real estate? We specialize in helping investors from across the globe make residential real estate investments on Oahu. Reach out at 1-(808) 400-9542 or fill out the form below to request a consultation. We have decades of experience in helping real estate investors find properties that are the right fit for their investment objectives.