5 Ways Family Relationships May Be Affected by Moving to Hawaii
Posted by Scott Startsman on Sunday, September 18, 2022 at 2:24 PM
By Scott Startsman / September 18, 2022
Comment
Moving to Hawaii is a massive transition, full of excitement and simultaneously full of big changes. As you prepare for a move to the islands, take some time to consider these 5 ways that family relationships may be affected.
Planning a move to Hawaii? Check out our relocation services!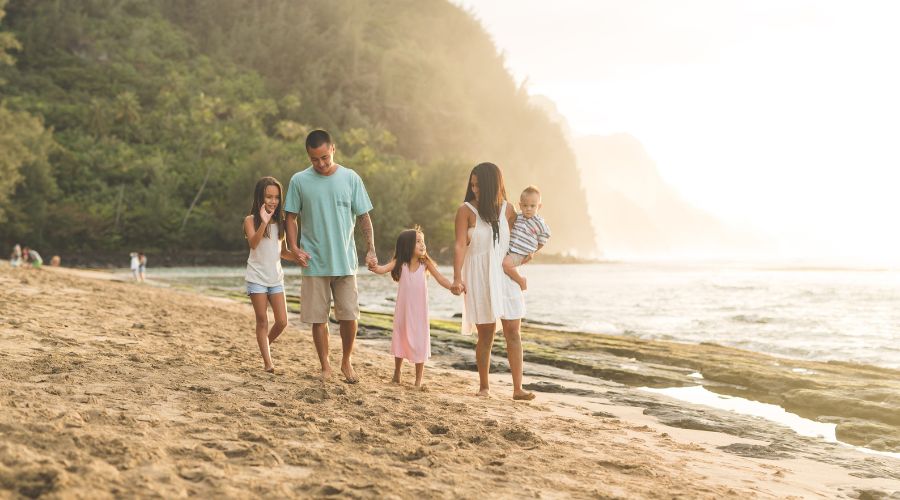 1. Last minute and spontaneous visits become difficult or impossible
Moving away from family can be a challenge in many ways. While most people adjust to the changes and begin to feel like Hawaii is home, there are some challenges that remain long after you settle in. A last minute trip to visit family for a spontaneous occasion, a medical emergency, a death in the family, or the birth of a new baby all become more expensive and less convenient.
If possible, it's best to plan ahead by keeping a travel fund available for the higher cost of last minute plane flights to the mainland. It is also helpful to be mentally prepared to miss some occasions because of a lack of travel funds, vacation time, or other necessary factors.
2. Your family has a great reason to visit you
If you are close with your extended family and know that moving to Hawaii will leave you missing their company, one of the best perks is realizing that people have all the incentive in the world to visit you. Not only are they excited to see you, but they will not have to choose between a vacation and a trip to visit with you. When you live in Hawaii, everyone has a great excuse to visit!
Finding a home with guest space, even if it doubles as an entertainment room or home office during the majority of the year, is a great way to incentivize family members to visit soon, and often.
3. Quality time over quantity of time
As you transition from living near your family to far away, it will help to make a shift in your mindset from a high quantity of time together to quality time together. Even if it's a visit once a year or less, you can maximize that time together to stay connected and make lasting memories.
When you visit the mainland or have family in town, make a conscious effort to enjoy high quality, high connection time together by minimizing distractions from your phone or work email and planning to spend focused time with each other. In Hawaii, there are many activities to choose from that foster connection, including hiking, kayaking, browsing a farmer's market, picnics at the beach, and family game night at home. The opportunities are endless, and can be as unique as you and your family.
4. New community can become like family
While no one can replace your family, moving to Hawaii will feel lonely without building a community that feels like family. It takes time to develop a tight knit community of people you can support and depend upon, with whom you want to celebrate holidays and watch kids grow up. You will find that many people on the island are looking for a tight knit community, and with effort to meet like minded people you can develop that tight knit support system.
5. Get creative with connection
Staying connected to your family on the mainland doesn't always mean an in person visit. If the pandemic taught us anything, it's how many ways there are to stay in touch without getting together. There are many different smart phone apps designed to make staying connected easy; try a few out and see which one suits the personalities of your family members best. Get creative! Host online game nights, start a family fantasy football league, or schedule a weekly phone chat with mom. It won't be the same, but you don't have to feel disconnected.
To learn more about making the move to Hawaii, contact us any time!