5 Tips for Remotely Buying a Home in Hawaii
Posted by Scott Startsman on Monday, October 16, 2023 at 6:45:07 AM
By Scott Startsman / October 16, 2023
Comment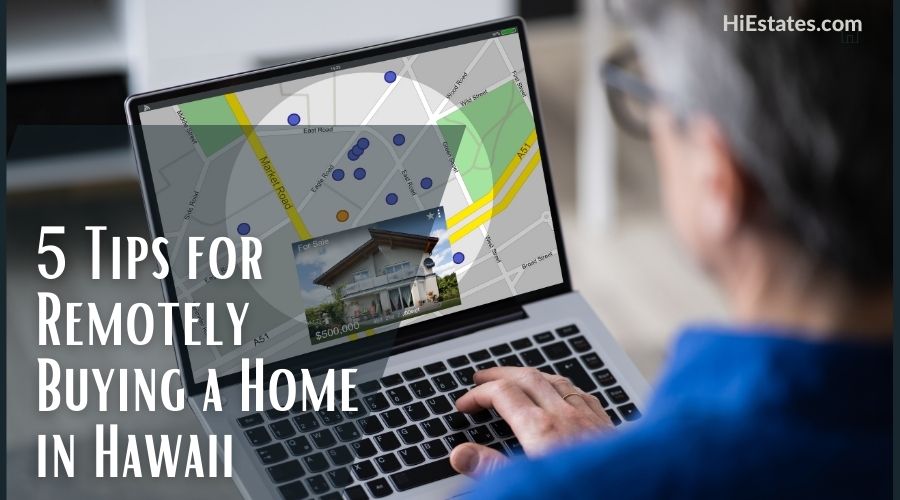 When you are looking for homes for sale in Hawaii while living on the mainland, it is very possible that you may end up making an offer on a property you have not seen in person. Buying a home remotely is possible when you have a real estate agent you can trust and a smart strategy.
If you are considering investing in a second home in Hawaii, moving to Hawaii from the mainland, or looking for an income property on Oahu, we can help. Contact us any time to learn more and keep reading for essential tips when buying a home remotely.
Research Your Location
If possible, it's best to plan a trip to Oahu to get a feel for different communities and determine which is right for you. Even if you do not end up buying a home during the exploratory trip, having this time to research in person will help you make confident decisions when potential properties come on the market.
We are also here to help you determine the best community on the island for you. Check out our area profiles, and reach out to us to learn more about the diverse neighborhoods on Oahu.
Understand Hawaii's Unique Real Estate Laws
Hawaii is a unique real estate market for many reasons. One of these is the different types of real estate transactions that can be made, which are distinct from many mainland markets.
On Oahu, homes can be sold as fee simple or leasehold. Check out this post to understand the difference between fee simple and leasehold so you can determine what is right for you as you invest.
Embrace Technology
Thanks to many technological advances in real estate, you can explore the property you are considering without ever seeing it in person, getting a far more accurate pictures of the home as a whole than you could from pictures alone.
One way we can do this is by bringing you into the home on a video call, showing you everything you want to see in real time and answering questions as we go through a virtual showing. This is why it is so important to be working with a real estate agent you can trust. We can walk you through as many properties as you want to in order to get the information you need.
Virtual tours have also come a long way. Many properties offer a 360 degree virtual tour so that you can see the entire thing, even referring back to it as you make up your mind about putting in an offer.
Some properties, particularly luxury homes on Oahu, will even offer a VR tour. If you have access to a virtual reality headset you may be able to see the home in such a way that feels like you have actually stepped foot into it from miles and miles away.
Lean On Your Home Inspection
Remember that even after you have put in an offer and entered escrow, you are not stuck. We recommend paying careful attention to your home inspection report and allowing it to guide your final decision. With a home inspection contingency in the offer, you don't have to worry about penalties for backing out if the inspection reveals a major issue.
Visit in Person Before Closing
If at all possible, it is recommended to visit the property before closing. We understand it is not always realistic to visit before even putting in an offer, but when you know that closing is coming up and you have the ability, taking a quick trip to see it all in person will give you that peace of mind and excitement about moving forward with the transaction.
Ready to look for homes for sale in Hawaii? Contact us any time.