5 Reasons to Love Homeownership in Hawaii in Any Market
Posted by Scott Startsman on Wednesday, February 22, 2023 at 5:53:47 AM
By Scott Startsman / February 22, 2023
Comment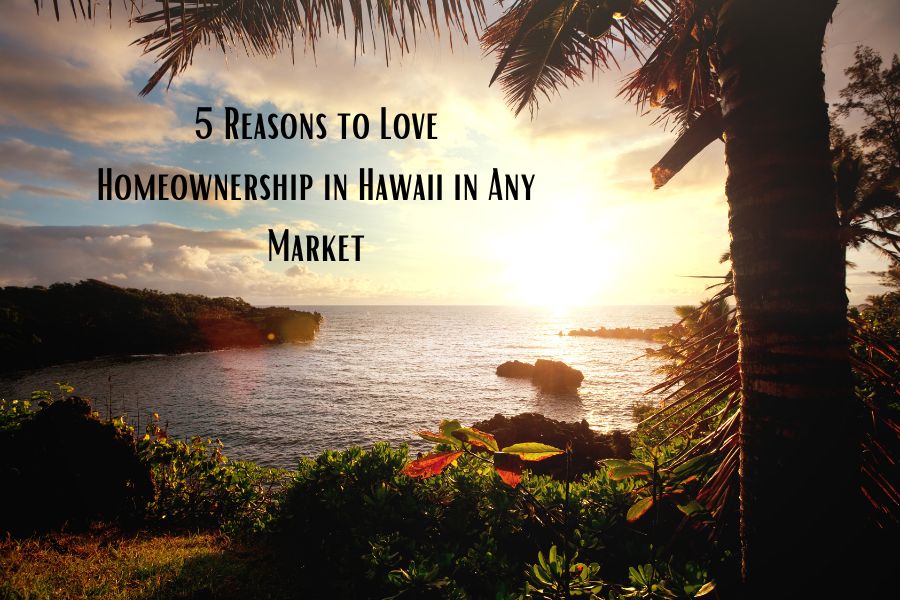 No matter the market conditions, there are some benefits of homeownership that never change. Even if you have to make some adjustments to your budget with interest rates that have risen a bit in the past couple years, you can enjoy these timeless reasons to love being a homeowner in Hawaii.
Not sure what is available to meet your budget and preferences in Hawaii? We can help you find homes for sale in Hawaii that meet all your criteria. Contact us any time to learn more.
Remember, there is no reason to wait for interest rates to dip back into the 3% range to become a homeowner. There are still plenty of ways to find a home that fits in your budget and begin taking advantage of these 5 reasons to love being a homeowner in Hawaii.
1. Lock in your housing costs
Owning a home means locking in the cost of housing. While it is reasonable to expect rental costs to continually rise, your mortgage payment will remain virtually the same. If interest rates come down or you build up a substantial amount of equity, you may even find yourself in a position to lower your monthly mortgage payment.
In other words, a home you own will become increasingly affordable the longer you own it. Even if you sell to downsize or upgrade, the equity you have built during your time owning your first home will put you in a position to lock in a monthly mortgage payment that is much lower than the going rent for a comparable property.
2. Let yourself get emotionally attached to your home
When you live in a home you own, you can allow yourself to get as emotionally attached as you would like to it. With no concerns about a landlord selling the property or raising your rent past what you can afford, you are in control of how long you live in the property. Begin building those precious memories in a home that you can keep on your terms.
3. Begin building generational wealth
Homeownership has been shown again and again to be one of the most predictable factors in building generational wealth. Build financial security for yourself and generations to come by owning a real asset that can work for you.
There are many ways this plays out, including:
Having a valuable, appreciating asset to leave to children
Drawing on home equity to help fund college or a gift towards a down payment for children
Set yourself up to be financially stable in the future, one of the best ways to support your children
4. Make any changes you want to the property
With the exception of HOA guidelines and local building codes, you can make just about any changes you want to your home when you own it. Over time, you can transform the home you buy into your dream property.
5. Secure stability for your family
When you own your home, you take charge of if and when you will move. You won't be at the mercy of your landlord and can secure stability for your household. Allow your kids to stay at the same school, avoid the stress and expense of moving, and say goodbye to security deposits and searching for new rental properties.
To begin your journey to homeownership in Hawaii, contact us any time!