3 Ways to Invest in Hawaii Real Estate 2023
Posted by Scott Startsman on Tuesday, February 28, 2023 at 11:45:06 AM
By Scott Startsman / February 28, 2023
1 Comment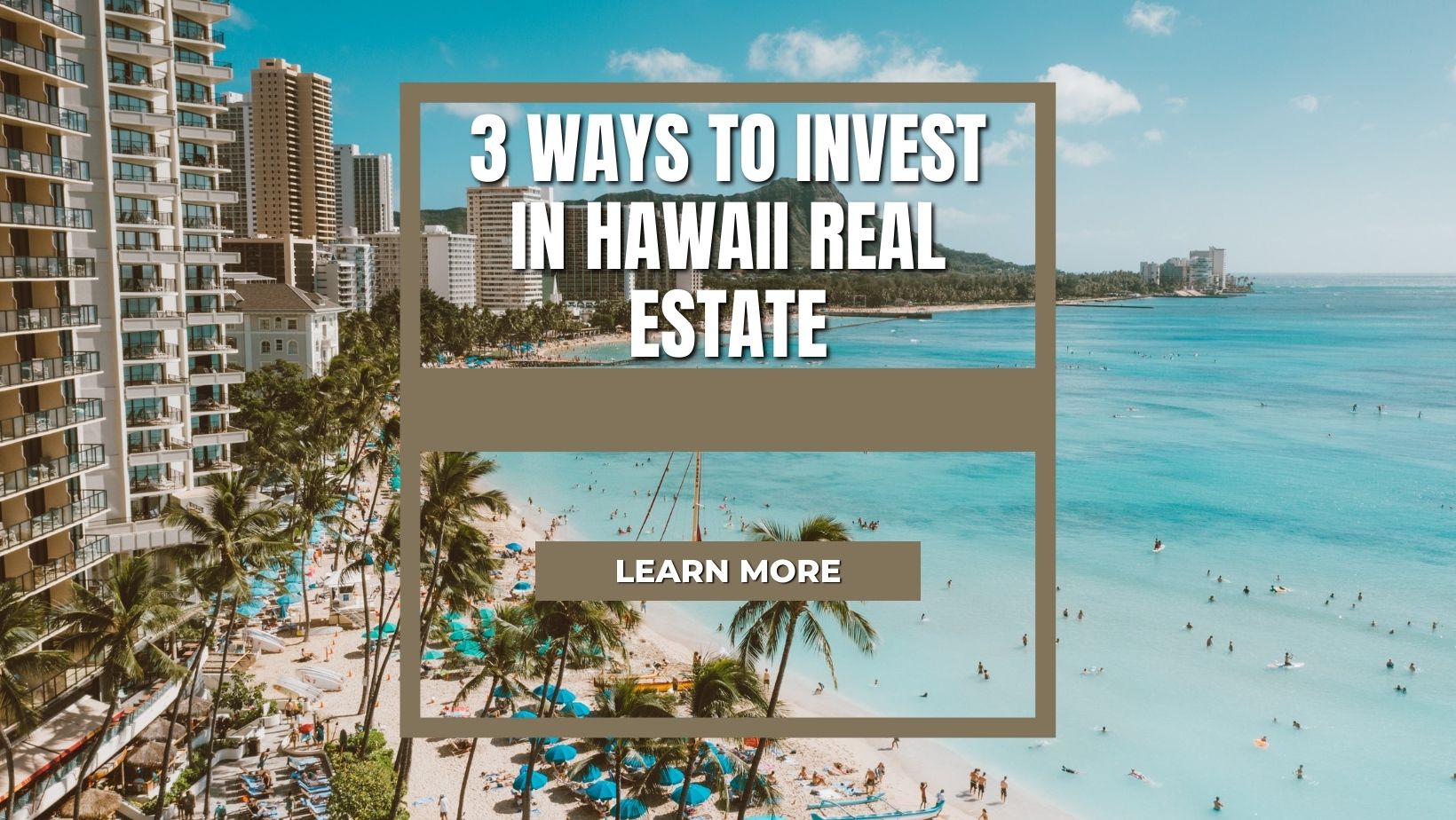 Investing in real estate in Hawaii is a dream for many people, with a market that represents a strong and steady demand even when the national real estate market slows. With an inherently limited supply because of the limited space on the islands, and the steady demand from military members and tourists, it is safe to assume Hawaii will always be a lucrative place to invest in real estate.
If you are considering finding a property in Hawaii to invest in, we can help. Contact us any time to begin searching for your ideal property, or check out these 3 strategies for investing in real estate in Hawaii.
1. BRRRR
The more you hang around real estate investors, the more you will hear this acronym. BRRRR stands for buy, rehab, rent, refinance, repeat. In other words, this strategy involves purchasing a property that is in need of renovation, investing some of your capital (and maybe some of your own hard work) to fix the property up, and then renting it out. Once you have completed the renovation process and have tenants in the property, you can refinance it based on its new increased value.
When you refinance, the equity in the home can now be leveraged to purchase another property, in which you will start this process over again. If you are interested in becoming an owner of multiple rental properties in Hawaii, this can be a way to slowly build your portfolio.
2. Short Term Vacation Rental
Everyone knows that Hawaii is one of the most popular vacation destinations in the world. This translates into steady demand for vacation rentals all year round, making Hawaii a great place to invest in a short-term vacation rental property.
While this type of income property does require a high level of management and additional upfront costs for furnishing, marketing, and other business costs, it can also be extremely lucrative.
Many owners of short-term vacation rentals are able to consistently earn far more than they spend to maintain the property and pay the monthly mortgage, allowing them to invest in additional properties or use the rental as a portion of their income.
If this is the strategy you choose, pay careful attention to requirements by zoning and HOAs in the area when you are looking at listings. Let us know how you plan to list the property so we can help you avoid any frustration during the process by making sure the home you purchase is eligible for your plans.
3. ADU
If you are a homeowner in Hawaii or are planning to purchase a property of your own here, consider adding an income property element to your primary residence by building an accessory dwelling unit (ADU). Adding an ADU to your property is a popular choice in Hawaii, as there is a strong demand for affordable housing choices.
Your ADU can be listed as a rental property, or it can be a way to increase the value of your home while providing a space that can accommodate adult children, guests, or aging parents.
Ready to get started? Contact us any time to learn more about active listings and real estate for sale in Hawaii.