One Ala Moana | Ala Moana Condos For Sale & Tower Information
One Ala Moana is a luxury residential condo tower in the Ala Moana area of Honolulu that contains 206 units. This 23-story luxury condo tower has 14 units per floor on most floors with floor plans ranging from 1-bed units to grand penthouses. Views vary by unit, but generally improve the higher the unit. One Ala Moana was completed in 2014 through the joint efforts of multiple developers.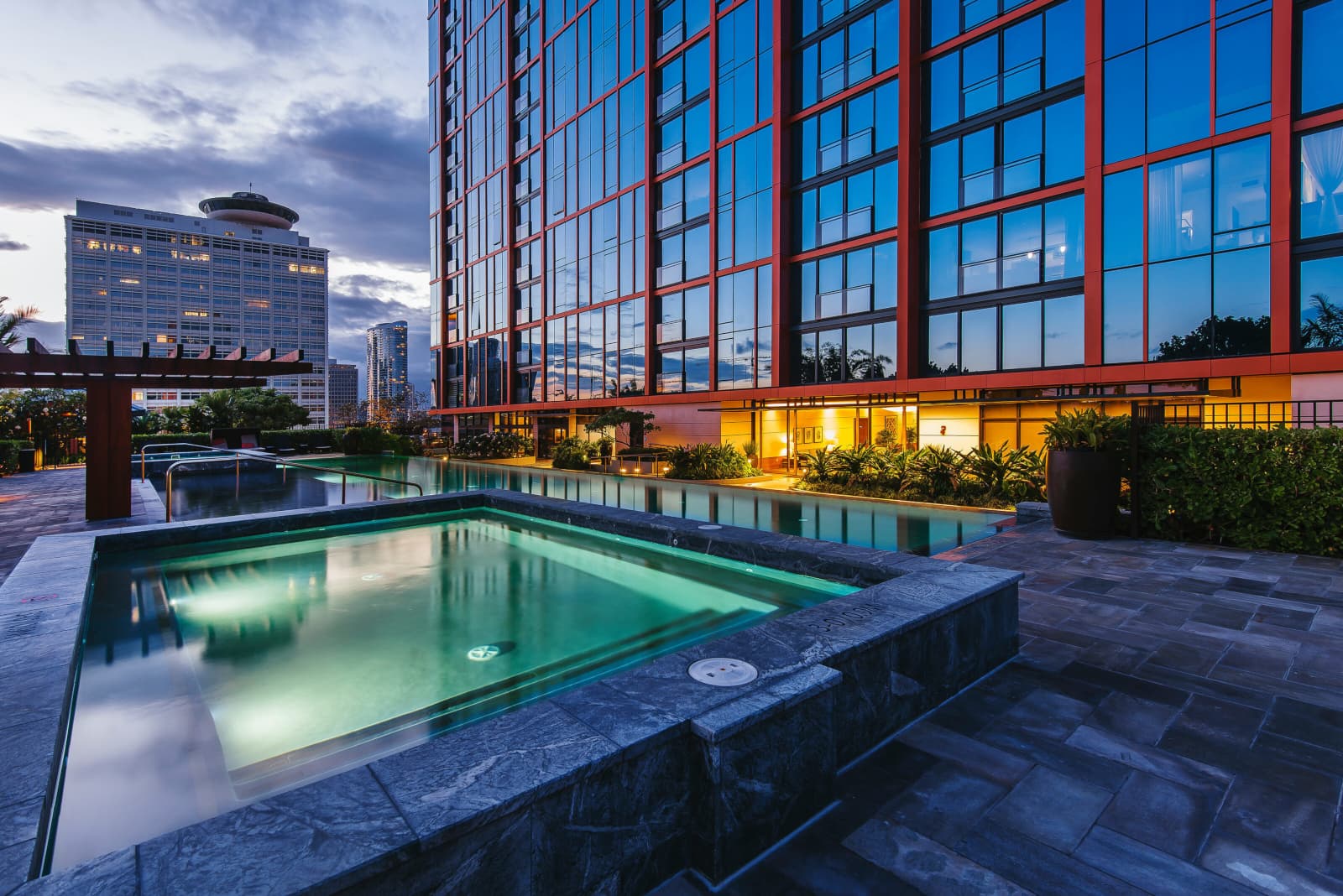 One Ala Moana has a number of features, with the first being its great location - granting direct elevator access to the Ala Moana Center. The building overlooks the Ala Wai Boat Harbor and is just minutes away from the Ala Moana Beach by foot. Just a short walk to the east is Waikiki and its nightlife, entertainment, and dining options.
Building Information
23-story Luxury Condo Tower
206 Units with 1-Bed to 3-Bed Floor Plans Plus Grand Penthouses
Pet friendly, with verification from tower management
Where Is One Ala Moana?
One Ala Moana is in the Ala Moana area of Honolulu, near the southern shore of Oahu. It is built adjacent to the nearby largest open-air shopping center in the world. The elevators in One Ala Moana even have direct access to the Ala Moana Center, giving residents an easy route to shopping and dining. On the other side of the shopping center is the Ala Moana beach park, making days outdoors a breeze.
To the west of One Ala Moana lie the recently finished Azure Ala Moana and the in-development Sky Ala Moana. To the east lie Waikiki and the Diamond Head region beyond.
About One Ala Moana
One Ala Moana is a 23-story condo tower that has 206 luxury condo units in 1-bed to 3-bed floor plans, plus luxurious grand penthouses. Parking is available on the 4th and 5th floors, with the 5th floor parking being superior. The residential portion is made up of two sections - the Diamond Head Wing on the east side and the Ewa Wing on the West. These wings can only access each other from the 6th floor, which also holds the amenity deck.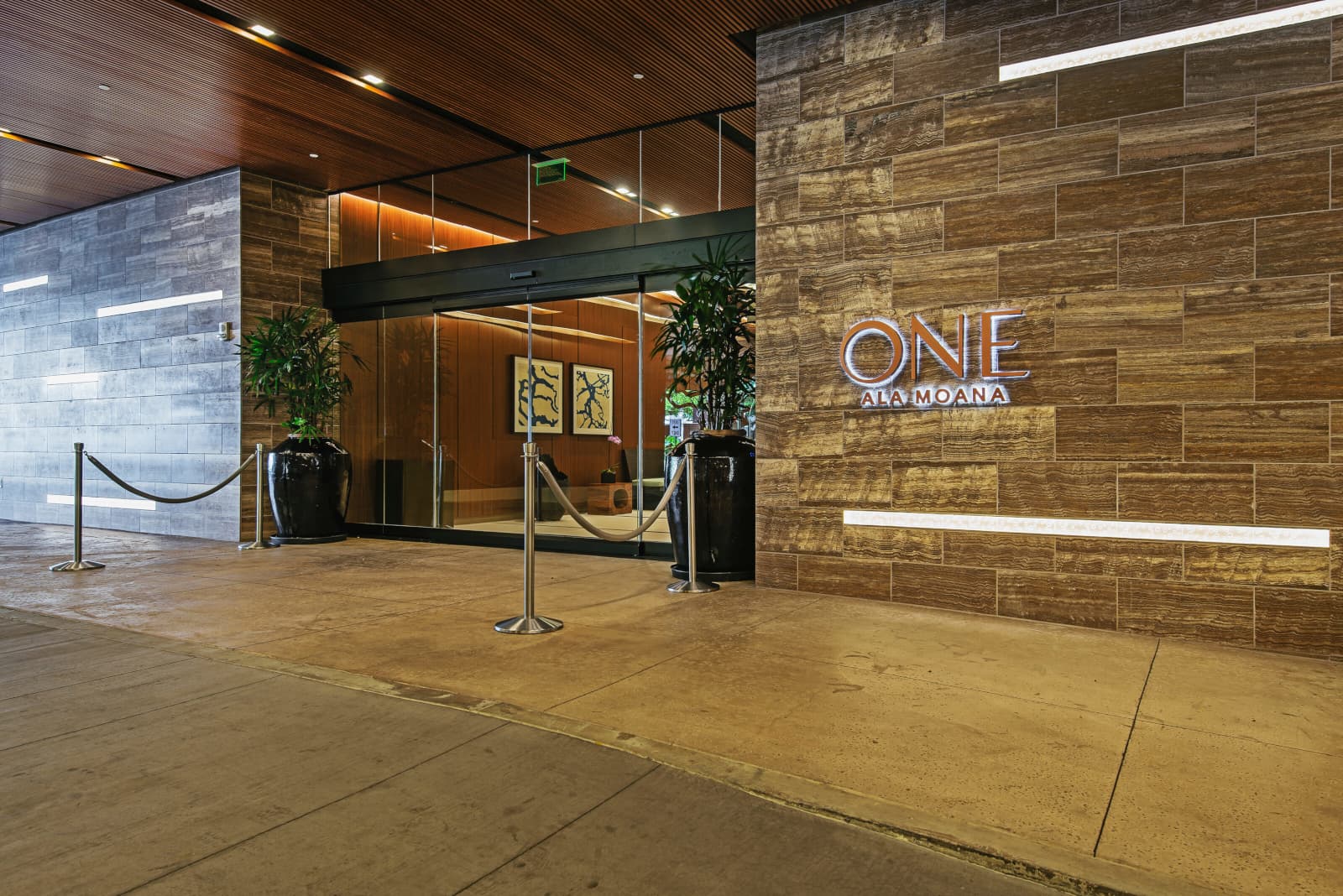 One Ala Moana - Resident Amenities
The recreation deck for One Ala Moana is heavily landscaped, providing a quiet retreat for residents on the 6th floor of the tower. The tower itself is located in a more isolated location than nearby towers, granting it a quieter atmosphere. Included among the upscale amenities are a massage room, yoga room, pool, gym, and more.
Amenity Deck
Pool
Hot Tub
Gym
Theater
3 Guest Suites
Chef's Kitchen
Wine Tasting Room
Massage Room
Yoga Room
Game Room
Kids Playground
Dog Park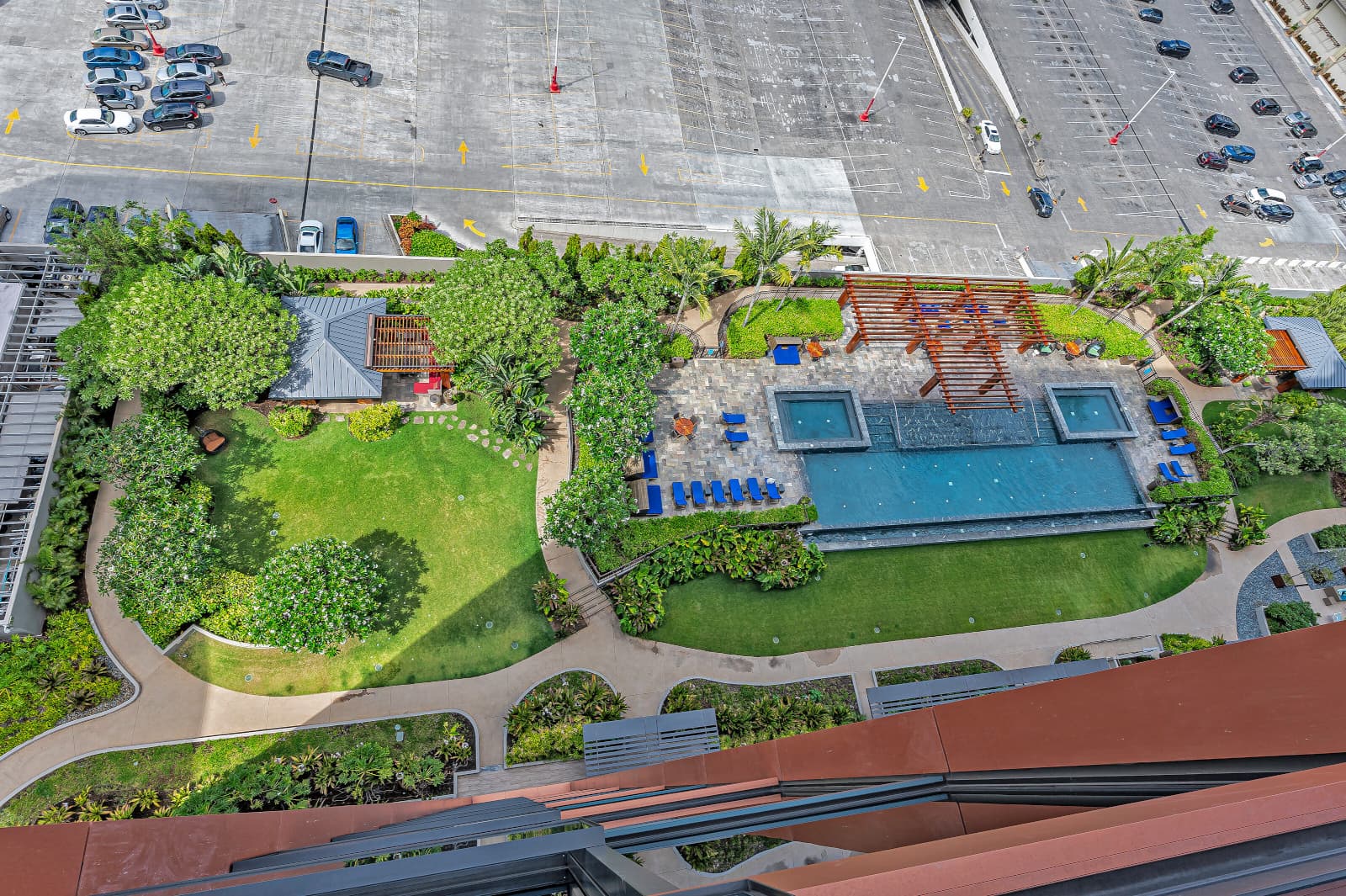 Developers - Kobayashi Group, The MacNaughton Group, and Howard Hughes Corporation
One Ala Moana was developed as a collaboration between The Kobayashi Group, The MacNaughton Group, both based in Hawaii, and the Howard Hughes Corporation. All three have a wealth of experience in developing Hawaii real estate throughout their portfolios.
Architects - Solomon Cordwell Buenz and Benjamin Woo Architects
Solomon Cordwell Buenz (SCB) worked as Architect on One Ala Moana in association with Benjamin Woo Architects. Both companies have extensive experience throughout the world, including both working with the Howard Hughes corporation on towers in the Ward Village neighborhood.
One Ala Moana - Condo Units
There are 14 units per floor in One Ala Moana, split into 7 per wing of the tower. That drops to 4 units per floor in the upper floors, which boast more luxurious views and floor plans than the lower floors. All of the 1-bed units are mountain facing, while the 2-bed and 3-bed vary between ocean and mountain facing. The views are somewhat impacted by nearby buildings, but they improve the higher you get.
Units in One Ala Moana have 9 foot ceilings and are built with a fashion sense that displays both quality and elegance, a refuge for its residents. Since it is in a more isolated location, many of the units in the tower can open their windows for a pleasant breeze without undue noise pollution.
Interior Designers - Philpotts Interiors
Established in Hawaii during the 1960s, Philpotts Interiors has only grown in reputation and experience. Since completing work on One Ala Moana in 2014 they have gone on to work on notable projects such as Park Lane Ala Moana, as well as a wealth of international clients.
Contact Us About One Ala Moana
Think One Ala Moana is the perfect place to buy a condo? Need more information about the area or the units before you make the leap?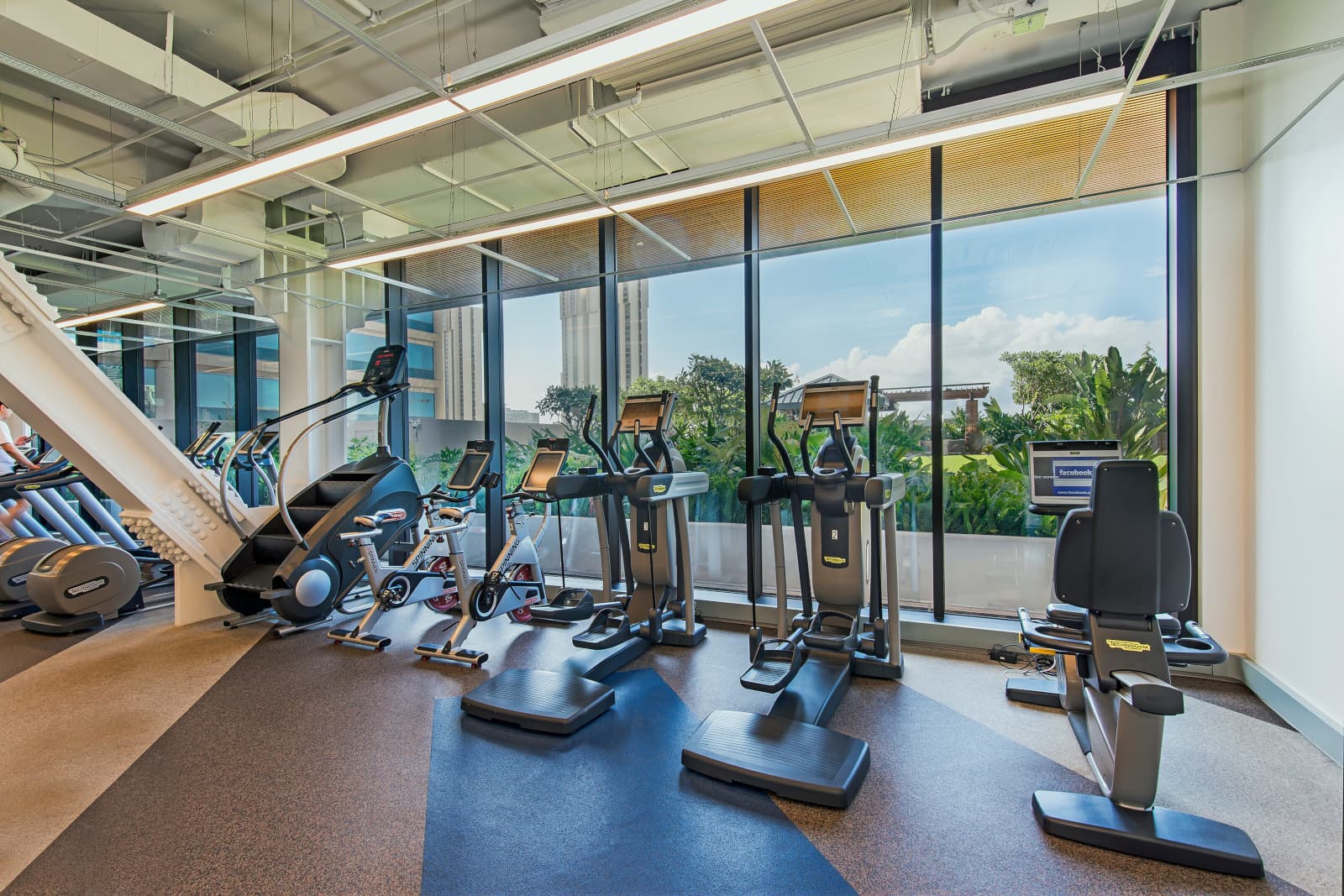 We specialize in helping buyers purchase condos on Oahu while providing the complete concierge service. Reach out at 1-(808) 698-6100 or fill out the form below to request a consultation and we'll get back to you as quick as we can. We have decades of experience assisting with buying in condo projects - and we love putting that experience to work helping people get settled in their perfect Oahu home.
One Ala Moana | For Sale Condos
October 3, 2023
$1,608.65
Avg. $ / Sq.Ft.
$2,450,000
Med. List Price