Kapiolani Residence | Ala Moana Condos For Sale & Tower Information
Kapiolani Residence is a residential tower in Ala Moana that was developed by Samkoo Pacific, LLC and completed in 2018.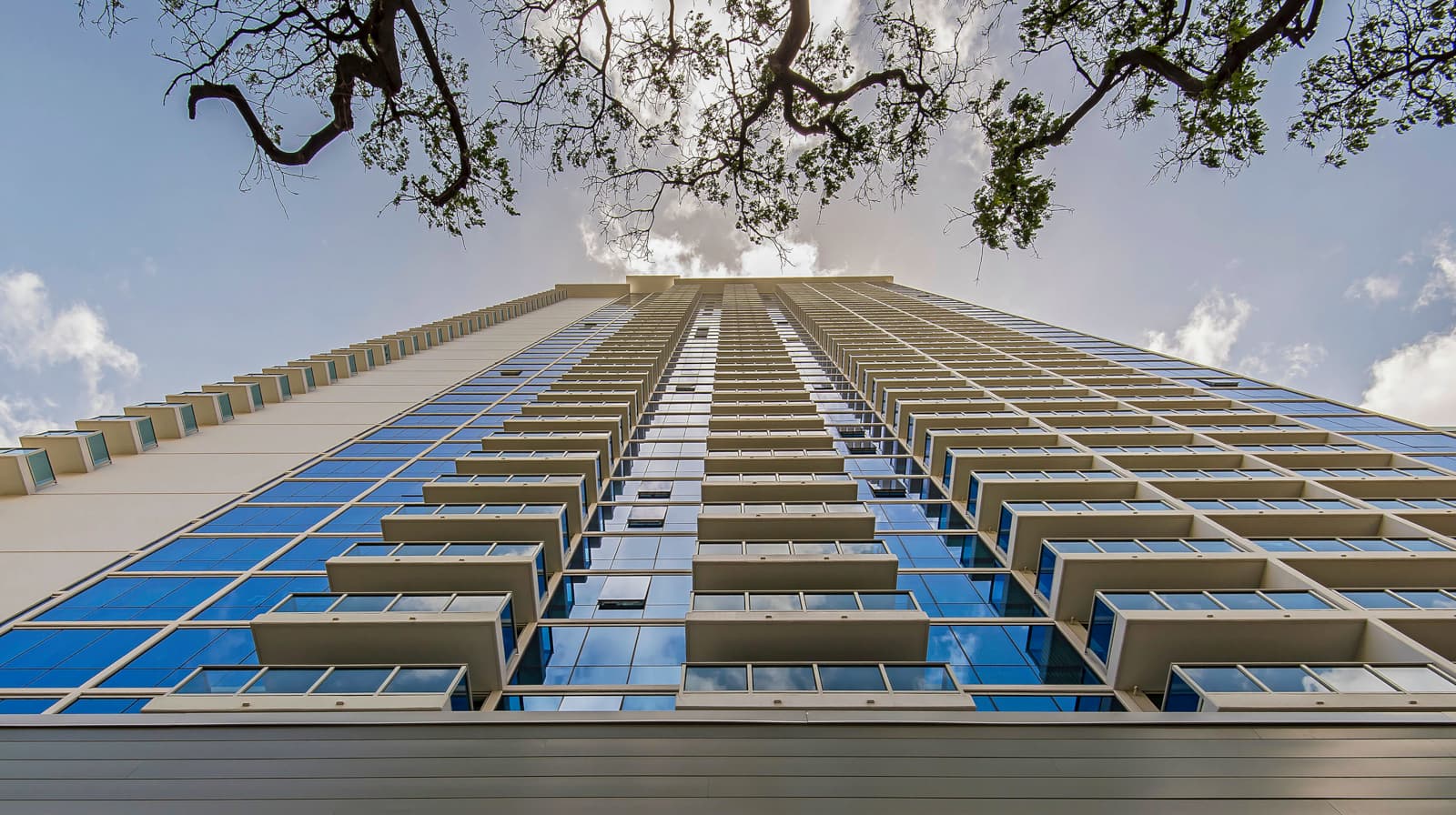 Kapiolani Residence is a 45-story tower, with a 9-story free-standing parking structure that includes a recreation deck perched atop. At completion it contained a total of 485 residences with a pricing split of 60% affordable housing units and 40% market-price units. Residents have easy access to the on-site recreation and a public plaza that spans the Kapiolani Boulevard frontage.
Kapiolani Residence is located in the Ala Moana area of Honolulu, granting residents easy access to all they need in the urban core - all less than a mile away from the Ala Moana Beach.
Building Information
1631 Kapiolani Blvd, Honolulu, HI 96814
45-story Residential Tower
485 Units with Studio to 3-Bed Floor Plans
Pet friendly, with verification from tower management
Where Is Kapiolani Residence?
Kapiolani Residence is located in the Ala Moana area of Honolulu, between the Kakaako area to the west and the Waikiki area to the east.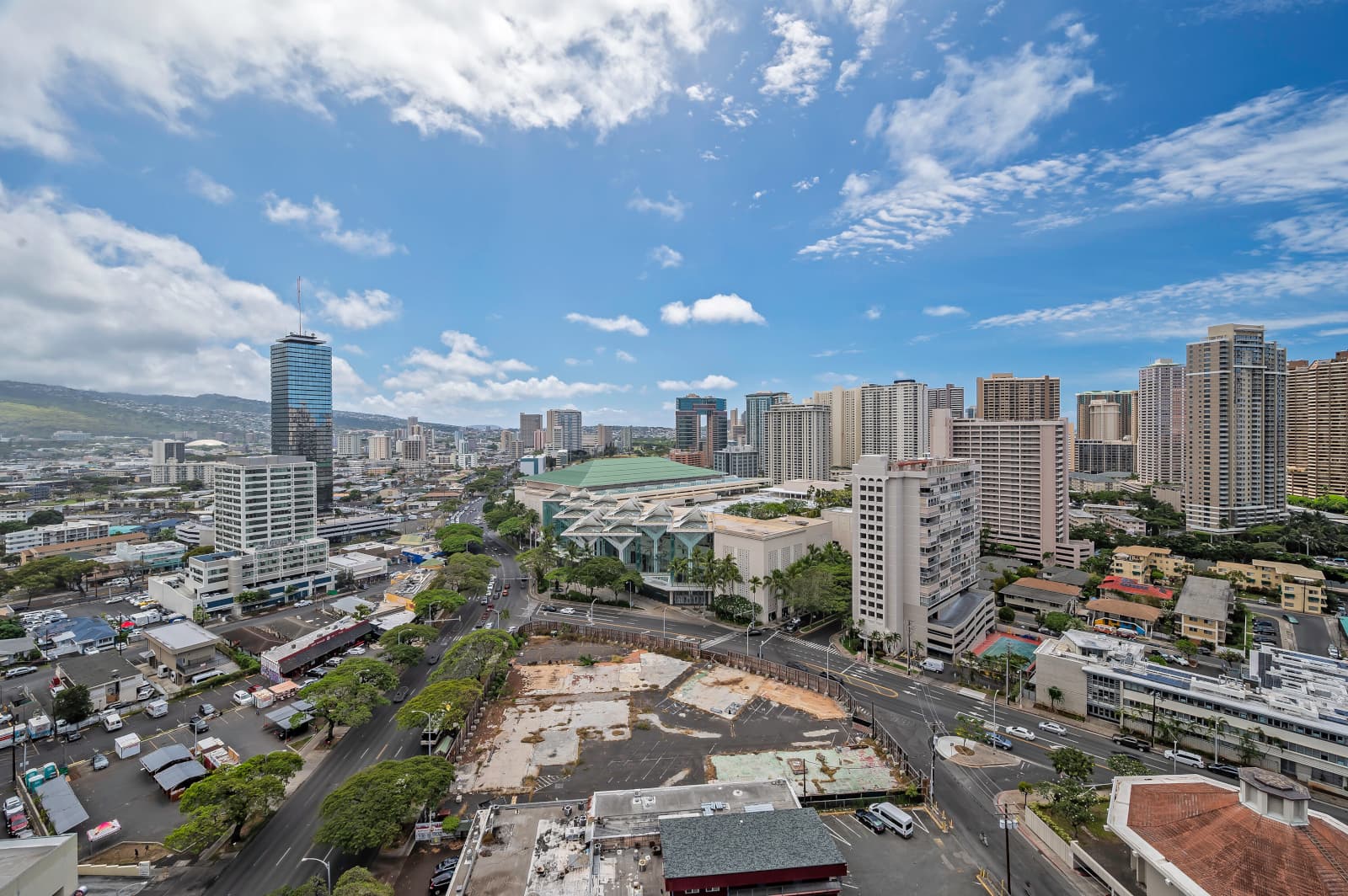 Southwest of Kapiolani Residence lies the Ala Moana Shopping Center. Just a short walk from the front door are all the benefits of the largest open-air shopping center in the world - home to both local and internationally known brands. Not to mention, the Ala Moana area as a whole has been seeing a rush of exciting development over the past few years.
To the east of Kapiolani Residence lies Waikiki, known for hosting night-life entertainment in a state where closing time is often 8 PM. To the south and southeast are the Ala Wai Boat Harbor and Ala Moana Beach park, as well as the unique man-made peninsula Magic Island.
About Kapiolani Residence
Kapiolani Residence is a 45-story tower developed by SamKoo Pacific, LLC. It holds 485 units in total and was completed in 2018. The developers worked in conjunction with Design Partners, Inc. as the architects, with Hawaiian Dredging Construction Company as the general contractors. Kapiolani Residence includes a 9-story free-standing parking garage with a resident recreation deck atop. The tower is listed as having 8 Electric Vehicle charging stations in its parking garage.
Kapiolani Residence - Resident Amenities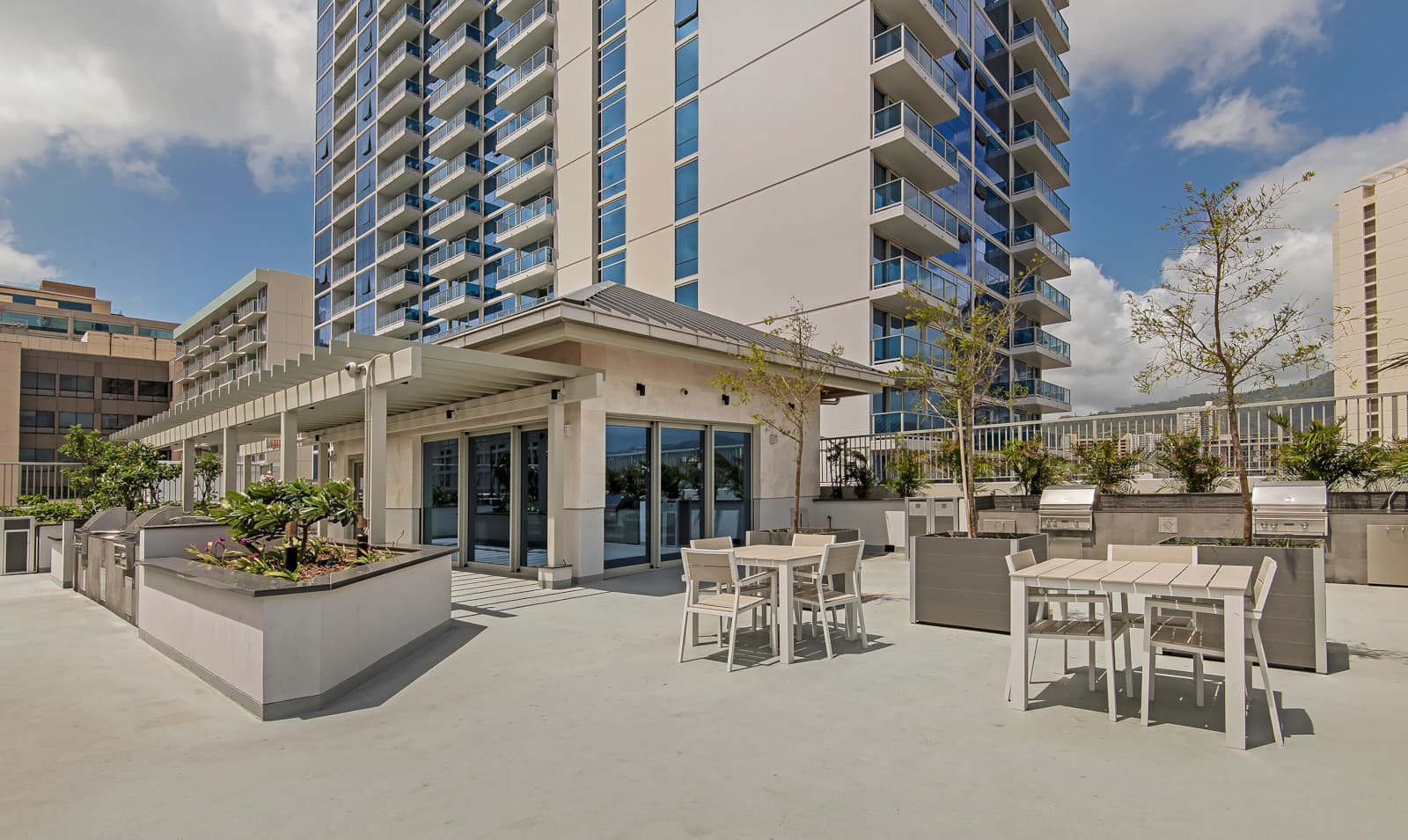 Compared to many other towers in the area, Kapiolani Residence is light on amenities - it doesn't have a pool or gym, for example. It makes up for it with low maintenance fees and a good location. Residents have access to the 9-story parking structure, including 24 stalls for guest parking and 8 electric vehicle charging stations.
Kapiolani Residence Amenities
Cabanas
BBQ Grills
Bike Storage
Party Room
Electric Vehicle Charging Stations
Guest Parking
Developers - Samkoo Pacific, LLC
Samkoo Pacific, LLC developed Kapiolani Residence as the state's first affordable high-rise project in collaboration with the Hawaii Housing Finance & Development Corporation (HHFDC). Design Partners, Incorporated were brought on as the architects of the project, while Hawaiian Dredging Construction Company acted as the general contractors.
Architects - Design Partners, Incorporated
Design Partners, Inc. was established in 1979 and has been providing planning and design services ever since. Their strength as a firm lies in being involved in the entire design process. Design Partners has a core philosophy that involves creating innovative and refined designs without upsetting the cultural and environmental uniqueness of the area.
General Contractors - Hawaiian Dredging Construction Company
Hawaiian Dredging Construction Company was established in Hawaii over 100 years ago. They have worked on landmark projects throughout the islands ranging from the Ala Wai Canal to much of the waterfront property in Honolulu. Kapiolani Residence was constructed using a special construction method that lowered costs while increasing the speed of completion.
Kapiolani Residence - Condo Units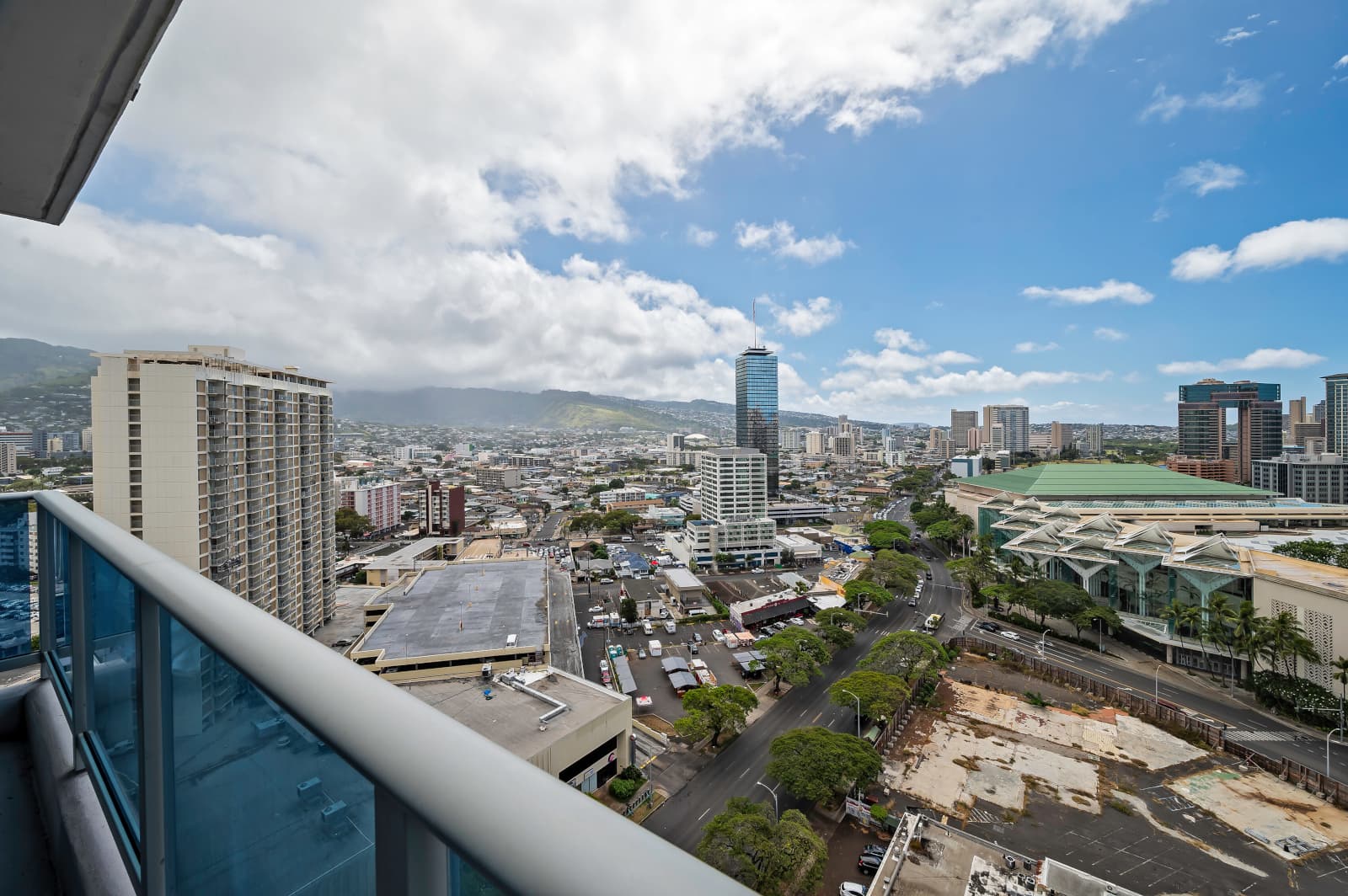 Kapiolani Residence is home to 485 units ranging from Studio floor plans to 3-Bed floor plans. 292 units were designated as affordable housing, while the rest were sold at market-price. The unit sizes in the tower range from around 400 Sq Ft to just over 1,2000 Sq Ft. All units in Kapiolani Residence come with 1 parking stall, while 2-Bed and 3-Bed floor plans have up to two stalls.
Lanai are standard on all units
Contact Us About Kapiolani Residence
Think Kapiolani Residence is the perfect place to buy a condo? Need more information about the area or the units before you make the leap?
We specialize in helping buyers purchase condominiums on Oahu while providing the complete concierge service. Reach out at 1-(808) 698-6100 or fill out the form below to request a consultation and we'll get back to you as quick as we can. We have decades of experience assisting with buying in condo projects - and we love putting that experience to work helping people get settled in their perfect Oahu home.
Kapiolani Residence Condos For Sale
September 24, 2023