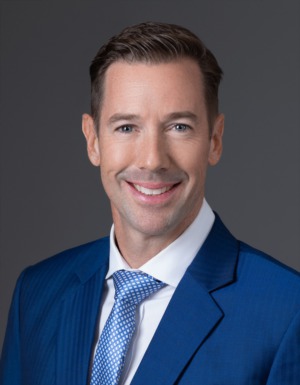 Scott Startsman moved to Hawaii in 1999 with a 3 month return trip ticket. At the end of those three months, he decided he wanted to live with the quality of life Hawaii has to offer and he would figure out his financial way through living here. Over 20 years later, he still has that return trip ticket he never used and has become one of the most successful Realtors on Oahu as well as the creator of the HiEstates Team. 
In 2011 he was nominated as one of Pacific Business News top up and coming young business leaders in the state. His years of experience boast multifaceted accomplishments and expertise across all areas of residential real estate. His extensive involvement with various real estate segments allows him to share his knowledge and provide a complete concierge service for buying and selling real estate on Oahu, which has earned him a trusted following of satisfied clients and significant praise by his peers. Scott has been a Top 100 Oahu sales agent and has done over 400 transactions since 2003, representing an array of buyers and sellers from first-time homebuyers, military personnel and seniors, to wall street executives, hedge fund owners, billionaires, Silicon Valley entrepreneurs and savvy investors.
Scott has created 5 successful real estate-related companies, created real estate investment syndications and is the owner of JS Development, a Residential and Multi-family investing and development company on Oahu which developed a 2 unit Single Family Home CPR in Ewa Beach, a 2 unit single family home CPR in Hauula, a long term hold multifamily development near Diamond Head and multiple investment flips. Scott's participation on condominium association boards for 15 years has prepared him to successfully create new condominium developments and associations and allows him to help buyers and sellers navigate the often-complicated condominium documents and budgets and processes.
Through JS Development, Scott has participated in the construction of his projects which has given him a comprehensive understanding and insight of building codes, construction processes, and material and labor costs which he shares with buyers and sellers and offers the benefit of using his team and contractors.
Scott's passion and support for entrepreneurship was evident when he became the youngest owner-associate of Kahala Associates Realty in 2005. He quickly immersed himself with the challenges and served on the Kahala Associates' Board of Directors, chaired the company's technology committee, and has managed a portfolio of investments of approximately $40 million. Scott also helped build out the company's corporate and individual relocation program, helping 100's of families and companies like Home Depot, Microsoft and various defence contractors relocate their employees to and from Hawaii. This experience has allowed for Scott to better help clients navigate the complex process of moving to Hawaii.  Scott's experience, advice and established connections to vendors and resources allow for clients to enjoy a much less stressful process with his white glove service.
Scott has sold properties in nearly every neighborhood on Oahu, from $70K leasehold condos in Waikiki to record breaking oceanfront land on the north shore and everything in between. Scott's goal is to provide the highest level of knowledge, experience and service to each client he works with.
Originally from North Carolina, Scott attended Appalachian State University and UNC-Charlotte where he was a scholarship athlete on the nationally ranked soccer program. He spent a semester as part of a study abroad program in England and Scotland. After completing his degree, he interned with Interealty Corporation where he helped identify strategic real estate trends and its impact. His appreciation for real estate and its benefits were instilled in him from an early age as he was raised in a family who enjoyed real estate investments and development for over 40 years. During his spare time, Scott enjoys traveling, the outdoors, swimming, reading, cooking and oil painting.
"My years of experience and my passion about real estate led me to become a student of the real estate industry. I take great pride in constantly learning and improving, growing and being able to add more value and services to my clients across a broad range. I look forward to earning your business and assisting you with your real estate needs."
Interests
Outdoor Activities - hiking, surfing, biking, swimming, snowboarding, golfing Traveling - Brazil, Barcelona, National Parks, Whistler, etc
Played collegiate soccer and coached youth soccer for Honolulu Bulls
Oil painting and wood working
Commitment to Our Community
Former Executive Leadership Team for American Heart Association
Former President of Kahala Business Association
Former Diamond Head Hillside AOAO President, Treasurer, VP, Director, Secretary